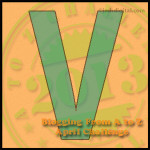 This is my 22nd post for the April A-Z Challenge. I have been writing about my grandfather, Mershell C. Graham's possible family several times during this challenge. At times it is a very confusing search. I have put the various documents into a collage, which you can enlarge by clicking on it, to see if that would make it easier to understand. What do you think?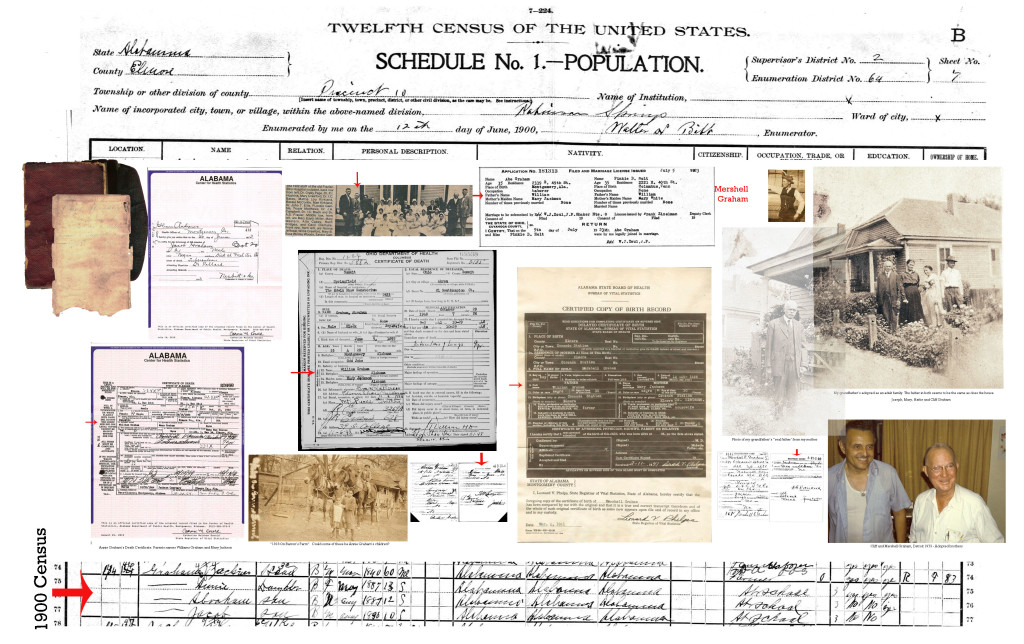 The Search – Step by Step
 I found a little New Testament in my grandfather, Mershell C. Graham's things.
 I wondered who the Jacob Graham that the Bible was dedicated to and how he was related to my grandfather.
 Since I had Jacobs birth date I looked for him in the 1900 US Census in Elmore County, Alabama.
 I found him.  Although there were two other children and an adult, none of them were my grandfather or the people he named as his parents. I thought I remembered a sister named Annie.
 I sent for Jacob's death certificate. Unfortunately it did not name his parents.
 I wondered if perhaps the other boy in the household in 1900, name of Abraham, was, perhaps, my grandfather identified by another name. I searched for Abraham and sent for his death certificate. His descripiton on the WW1 and WW2 draft registration forms matched my grandfathers. The names of his parents on all documents was the same as those given by my grandfather. He wasn't my grandfather, I soon found out, because he had a complete life of his own.
 I decided to follow the girl in the 1900 household. She had 4 children and the youngest was named Michele, which was my grandfather's original name. I found she lived on the farm as a servant of the woman who was the daughter of the people I thought may have been the slave holders of my grandfather's mother, Mary Jackson.  I found a photograph of some children taken on the Oscar Barron farm ( husband of woman I mentioned above, from slave holding family.)
  Although I found much interesting information and some things that seem to tie this household to my grandfather, I have no proof that they are related. They never appear in documentation in the same place.
I don't know what to do or where to look next.