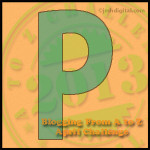 This is the sixteenth post for the April A-Z Challenge. Today I am going to combine A-Z with the Sepia Saturday prompt, which shows a young man holding up two fowl.  I do not have anybody holding dead poultry, but I do have several photographs of family members with living chickens.
In 1975, we moved to Simpson County, Mississippi and got some chickens and goats. We did kill the chickens for food, as well as keep some for eggs. If I had known about this prompt, I would have taken a few photos of the headless chickens.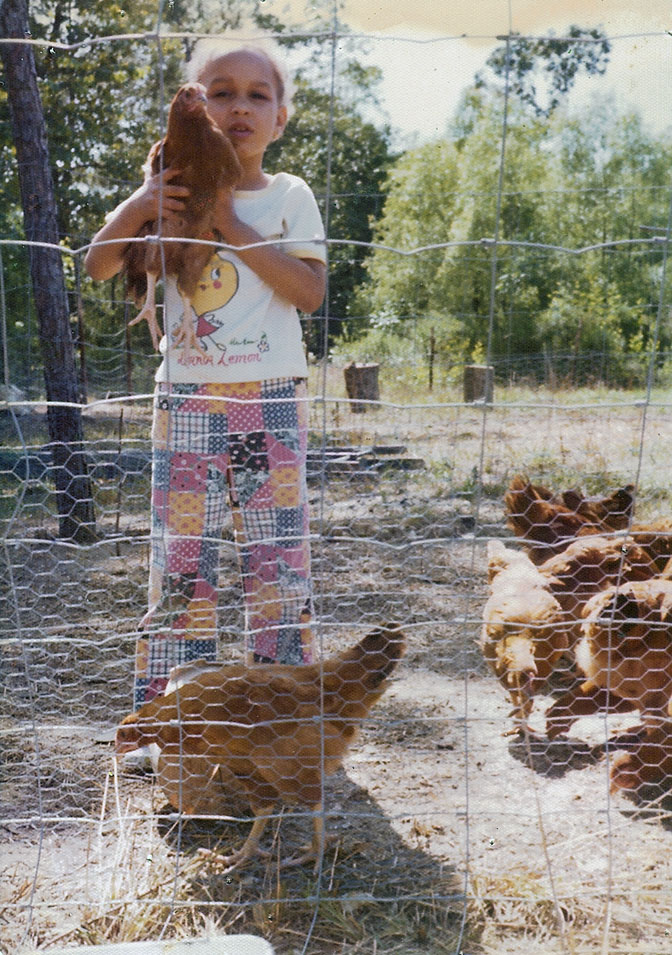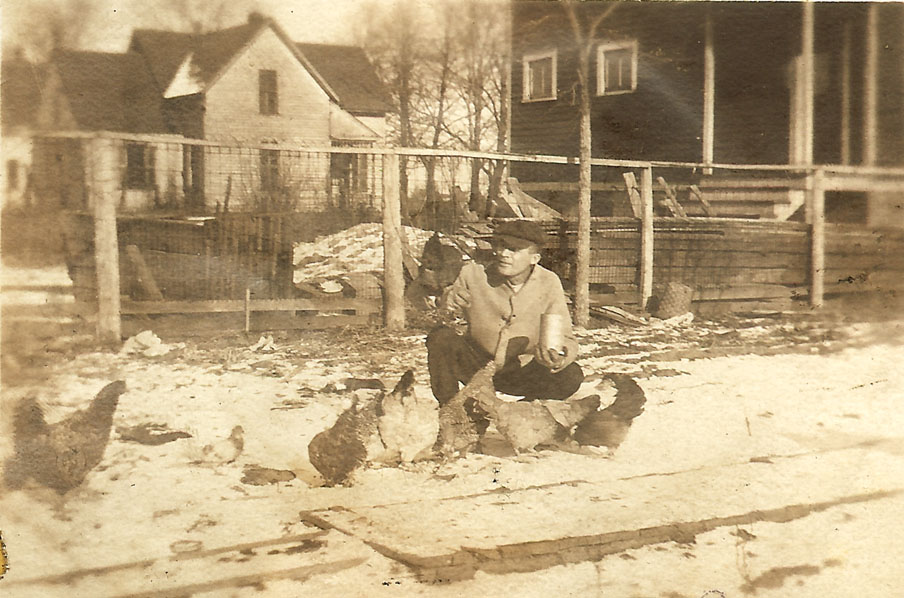 My Graham grandparents married in 1919 in Montgomery Alabama and immediately came to Detroit, where my grandfather had been living and working for a while. They roomed with friends from home, Aunt Jean and Uncle Mose, until they could afford to buy their own house.   This is their backyard. Not sure who owned the chickens. When they got their own home, my grandfather kept chickens and raised a big garden. By the time we grandchildren came along, the chicken house had been cleaned out and was a storage shed for tools and our outside toys.
 For other stories about my life in the rural, try these posts.