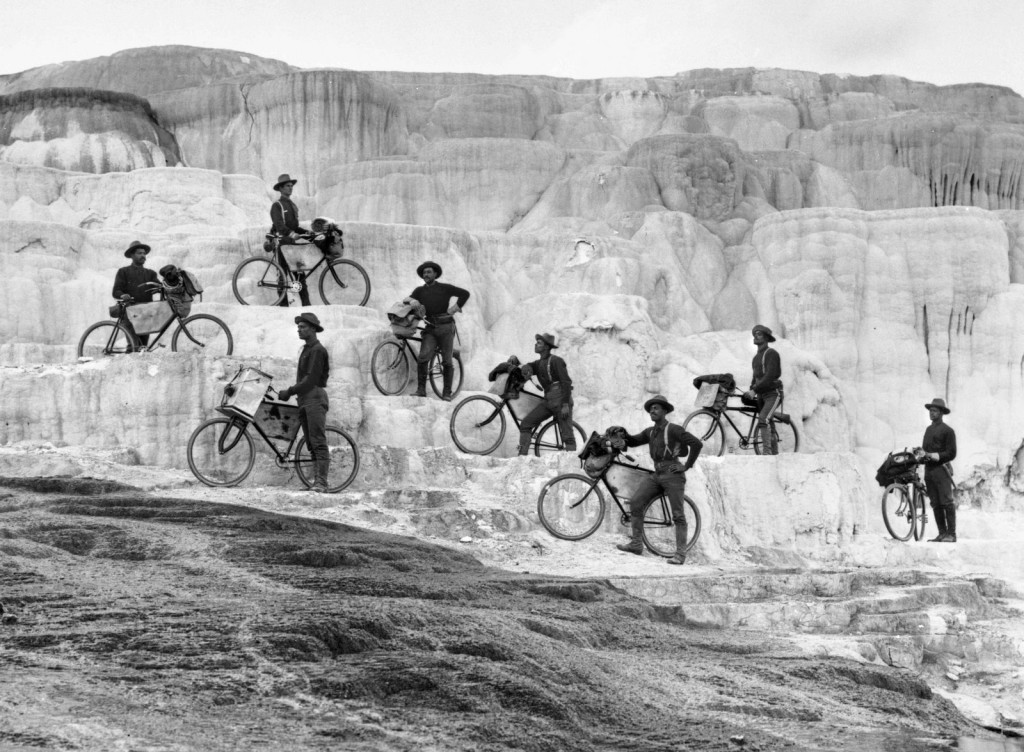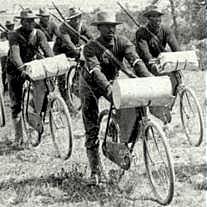 While looking for information about Clarence Cleage for this year's April A-Z Challenge I came across several stunning photographs of Buffalo Soldiers on bicycles.  Buffalo Soldiers originally were members of the U.S. 10th Cavalry Regiment of the United States Army, formed on September 21, 1866 at Fort Leavenworth, Kansas after the end of the Civil War. It is said that various Native American groups noticed the resemblance between the hair of the soldiers and that of the curly, kinky hair of the buffalo and gave them the name of Buffalo Soldiers.

In 1896 the army was considering replacing horses with bicycles as a mode of transportation. They picked the Buffalo Soldiers to try it out. In 1897 the Great Bicycle Ride of the 25th Infantry Bicycle Corps took place. It went from Fort Missoula to St. Louis, took forty-one days and covered more than 1,900 miles.  For more about the Bicycle ride, visit Riding Through History.
To tie this post in with my A-Z Challenge this year, which is writing about Cleages who started on the Cleage plantations in Athens, Tennessee. Some are related to me, most are not.   Clarence Cleage is a bit of a departure because he was not born until 1893 in Chattanouga, Tennessee, well after the end of slavery. I cannot find him in the 1900 census, and the online death record does not include the names of his parents, so I am unable to connect him to any specific Athens Cleage family.  I know there is a tie in and I will find it eventually.  Clarence is the only Cleage who enlisted in the Buffalo Soldiers.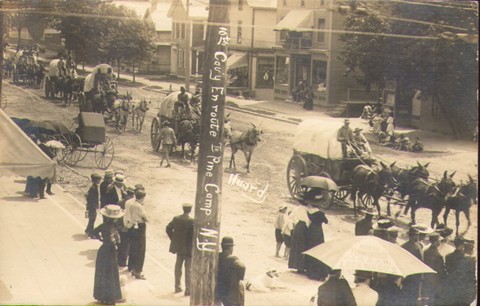 In Columbus, Ohio in 1909 Clarence Cleage enlisted in the US tenth Calvary, widely known as the Buffalo Soldiers.  In the 1910 Census he was at Fort Ethan Allen, in Vermont. The Buffalo Soldiers were based there from 1909 until 1913, when they were relocated to Fort Huachuca in Arizona.  I can imagine his feelings about the cold and snow he found in Vermont.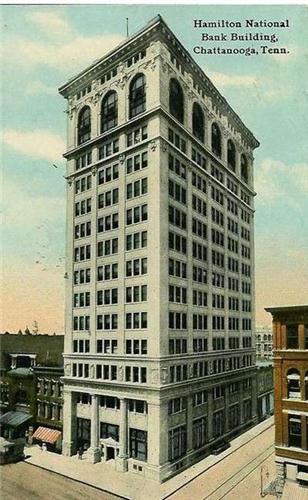 His military service ended October 1, 1919 and he returned to Chattanooga where he married Anne Mae and worked as an elevator operator at the Hamilton National Bank Building.  He worked there for several years until moving to Chicago, Illinois where we find him in 1930.
In the 1930 Census Clarence and Anne rented their house.  They had a 13 year old son, Scott and several lodgers shared the home.  Clarence works as an auto mechanic for an automobile sales company.  Anna has no outside job and Scott attends school.  Clarence says that he fought in World War 1.  They own a radio.
In the 1940 Census Clarence was still repairing cars.  His highest grade completed was the 6th.  Anne had completed the 3rd year of High School.  Three lodgers shared the house.  Their son Scott married the previous year and lived elsewhere with his wife.  In 1941 Clarence filed his WW2 Draft Registration Card. He was no longer repairing cars, but worked at the post office.  They also provided a description, he was 48 years old, stood 5 ft 11 in and weighted 205 pounds. He had a light brown complexion, black hair and brown eyes.  They continued to live at 6222 South Indiana Ave.  And the row house is still standing.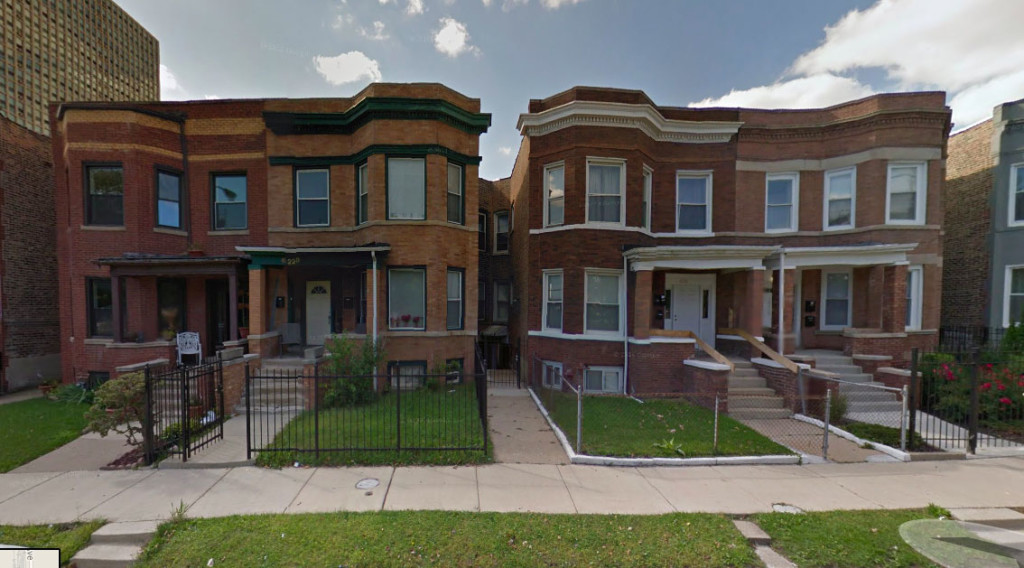 Clarence Cleage died in 1970 in Chicago, Illinois. His wife, Anne, died in 1976.
More about the   10th Cavalry Regiment – Wikipedia,   25th Bicycle Corps,  Riding Through History (This one has a great photograph of Buffalo Soldiers in 1900 posing by some rocks.)