The photograph for today was taken during the Black Arts Convention in Detroit. It was 1966. I was 19 and Jim was 21. This was LaSalle Park, which was located a few blocks from my father's church on Linwood. I don't remember why this session was held at the park, but I do remember walking back to church where other closing activities were held.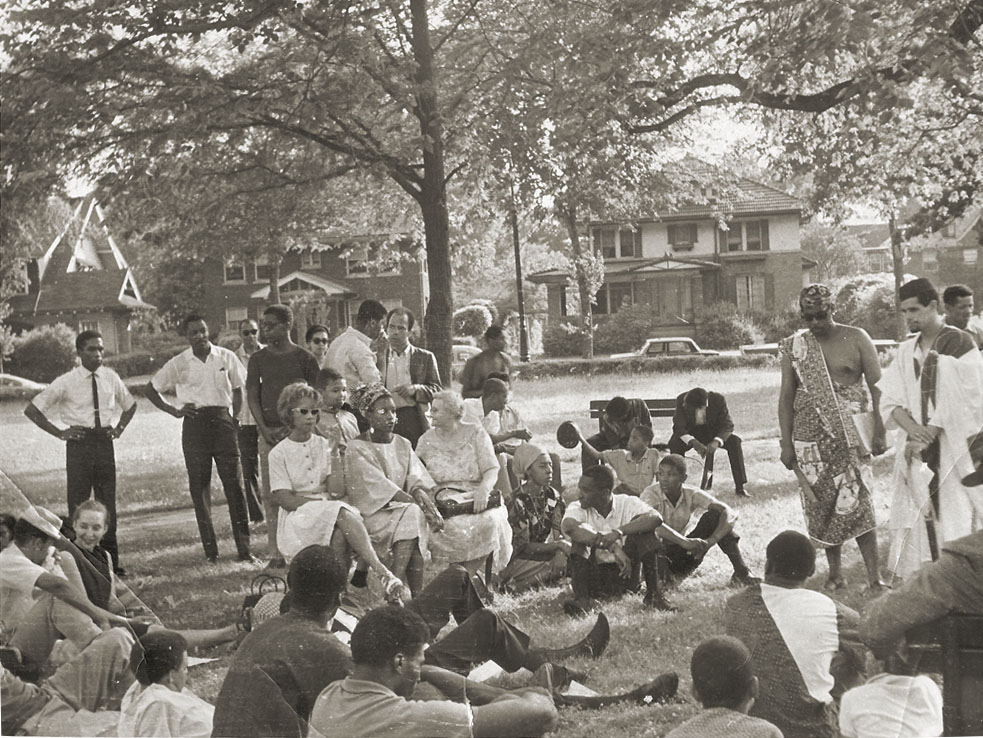 During that week, from Thursday through Sunday, The Black Arts Convention was held at Central United Church of Christ. There were workshops on the visual arts, theater, literature, religion and politics. There were arguments and sincere discussions. People from all over the country attended. I was going to write it all up, but I cut my finger last night while cooking dinner and typing is s-l-o-w today.
I am linking to this article, A Report On the Black Arts Convention, by Dudley Randall from The Negro Digest, Aug. 1966, on Google Books. It is a very good description of the convention.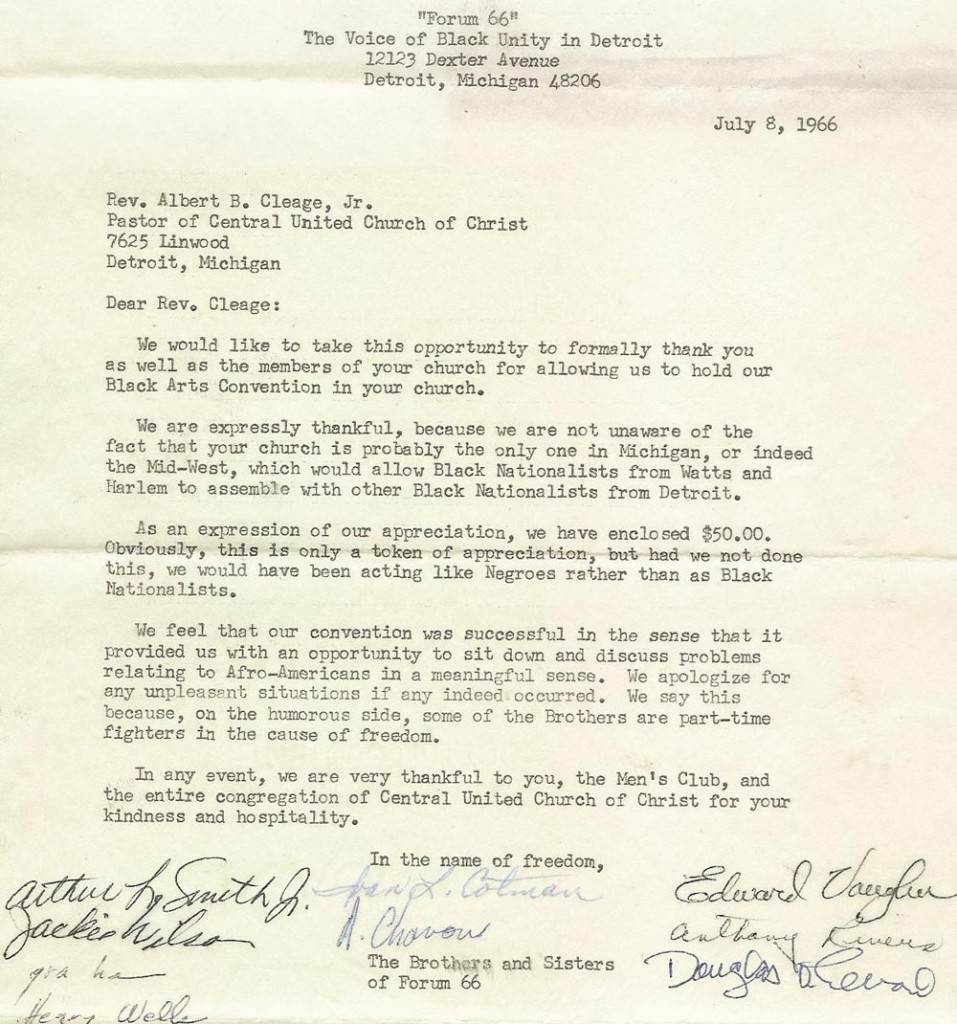 This is the 27th post in the February Photo Collage Festival and the Family History Writing Challenge. It's hard to believe that tomorrow is the last day of both challenges and that I've posted every day.