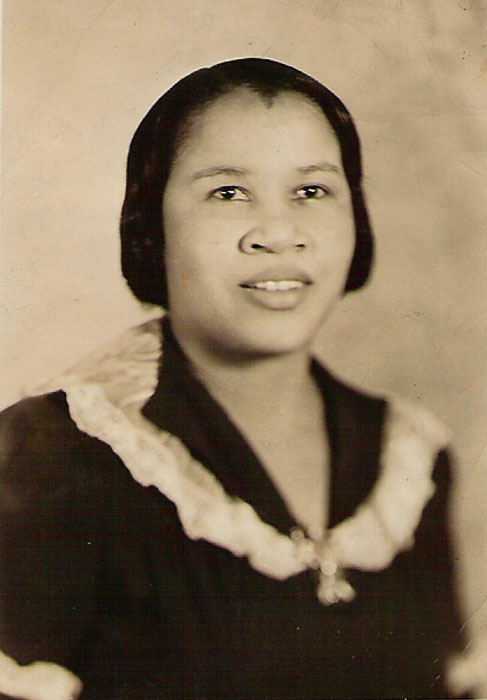 My husband's family is putting together an online family tree. Last week one of his sisters called to ask why their father's half sister Catherine Williams wasn't on it. I've been looking for Aunt Catherine for decades, starting when I asked my father-in-law what her mother's name was. He told me he didn't know because when her mother died and his father married his second wife, Catherine was raised by her grandmother and didn't grow up with them.
I took this question as a challenge (of course) and started looking again. I have had good luck with Family Search Pilot and marriage records so I started by looking there for Arthur Williams in Dallas County, Arkansas. I knew that he was living in Dallas County in the 1900 and the 1910 from the censuses and that he was born about 1886. I found an Arthur Williams (b. 1887) and Nancy Burrough (b. 1890) were married in Dallas county 21 May 1908. I also found Arthur Williams married his second wife, Annie Willie Butler in Dallas County 11 Jan 1910.
Next I went to Ancestry.com and searched for Nancy Burrough in the 1900 census. She was living in Calhoun County, right below Dallas County, with James and Maggie Burrough, (her parents) and several siblings. She was 8 years old. I searched for Maggie Burrough and found her a widow in 1910. Living with her in Calhoun County were 5 children and one grandchild – 1 year old Carrie C. Williams. This seemed to be Catherine. I searched for Maggie in the 1920 census but didn't find her or anyone else in the household. I had done wild card searches for Catherine before – Cathe*- because I thought she might spell it with an "i" or a "y". Nothing. I tried a "K". Still nothing. I tried the wild card with Cath* and there she was! In Calhoun County Cathrine Williams, now 11 years old, was living with her grandmother Maggie Burrow and her daughter Agnes M. Harrison her two children James E. Harrison and Oma Harrison, Maggie's son Lindsy Burrow and two other grandchildren Roger L Walsh and Christine Vaughn.
We contacted Jim's sisters with this information and received more information. Catherine had married a Mr. Hill. She died in Seattle, WA. I looked for her in both the Social Security Death Index and the Washington State Death index. I found that Catheryn Hill, last residence Seattle, born 27 Dec 1908 had died Jun 1979. Her social security card had been issued before 1951 in Missouri. The Washington Death Index told me Catherine N. Hill died 15 Jun 1979 in Seattle. She was 70 and born about 1909.
I passed this information along and suggested sending for death certificates and social security application and marriage license to document this information and make sure this was the right person. One of my sister-in-laws emailed back that she had an obituary for Catherine. I asked her to send me a copy, which she promptly did. Here is what it said.
"Catheryn Nancy Hill, born December 1907 in Thorton, Calhoun County, Arkansas, Departed this life Friday, June 15, 1979 in the Swedish Medical Center, Seattle, Washington.
She was reared by her grandmother, Mrs. Maggie Burrough, and Mr. and Mrs. Jesse McCoy of Thornton, Arkansas. At age 12 she united with the Mt. Zion Baptist Church. Served in choirs, Sunday School and other departments of the church. Reaching adulthood she moved to Little Rock, Arkansas and joined the Mt. Zion Baptist Church there under the Pastorate of the Rev. Fred T. Guy, Sr., later moving to St. Louis, Missouri.
In February the year of 1944, Mrs. Hill moved to Seattle, Washington and united with Mt. Zion Baptist Church by Letter from Union Baptist Church of St. Louis, Mo.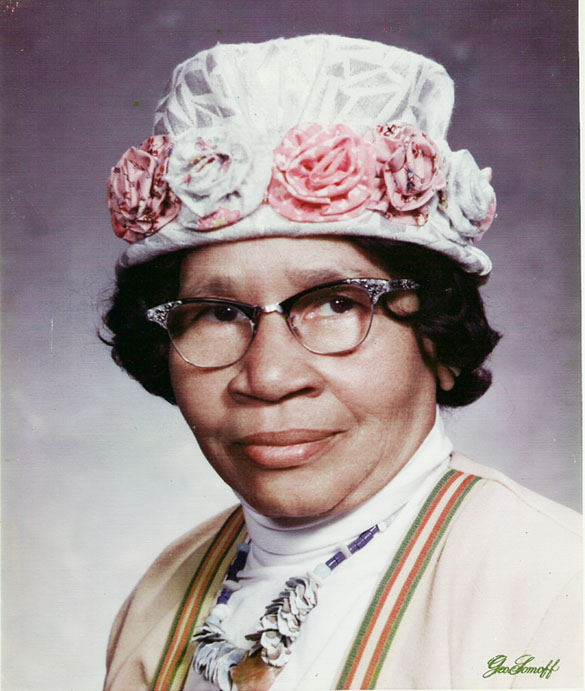 Mrs. Hill, a former Boeing employee was active in Civic, Health, Red Cross, Caring & Coping with young people, church and hospital work most of her life and found doing domestic and catering services an art in Arkansas cities of Hot Springs and Little Rock, St. Louis, Mo. and Seattle, Washington. "HELPING OTHERS" was her motto and source of survival.
Her memories will be cherished by Dad Jesse McCoy, Pine Bluff, Arkansas; brothers: Grover C. McCoy, Seattle, James E. Harrison and Chester A. Williams, St. Louis, Mo., Ambrose T. Williams, Greenville, Mississippi, James T. Williams, Chicago Illinois, Sterling B. Williams, Daphne, Alabama; Sisters: Mrs. Wylverlyn M. Williams, Chicago, Illinois, Mrs. Vinnie Jean Mitchell, Arkadelphia, Arkansas, Mrs. Verta Mae Wright, Wichita, Kansas; Cousins: Mrs. Ruth Johnson Jacobs, Thorton, Arkansas, Mrs. Corrine Fletcher and Mrs Lizzie Hurston, Detroit Michigan, Mr. Lenzie and Mr. James Burroughs, Los Angeles, California; a deceased brother; Rev. Samuel W. Williams M.A., D.D., PhD, was Dean of Religion at Morehouse College, Atlanta, Georgia."
To read other Sepia Saturday offerings click link.