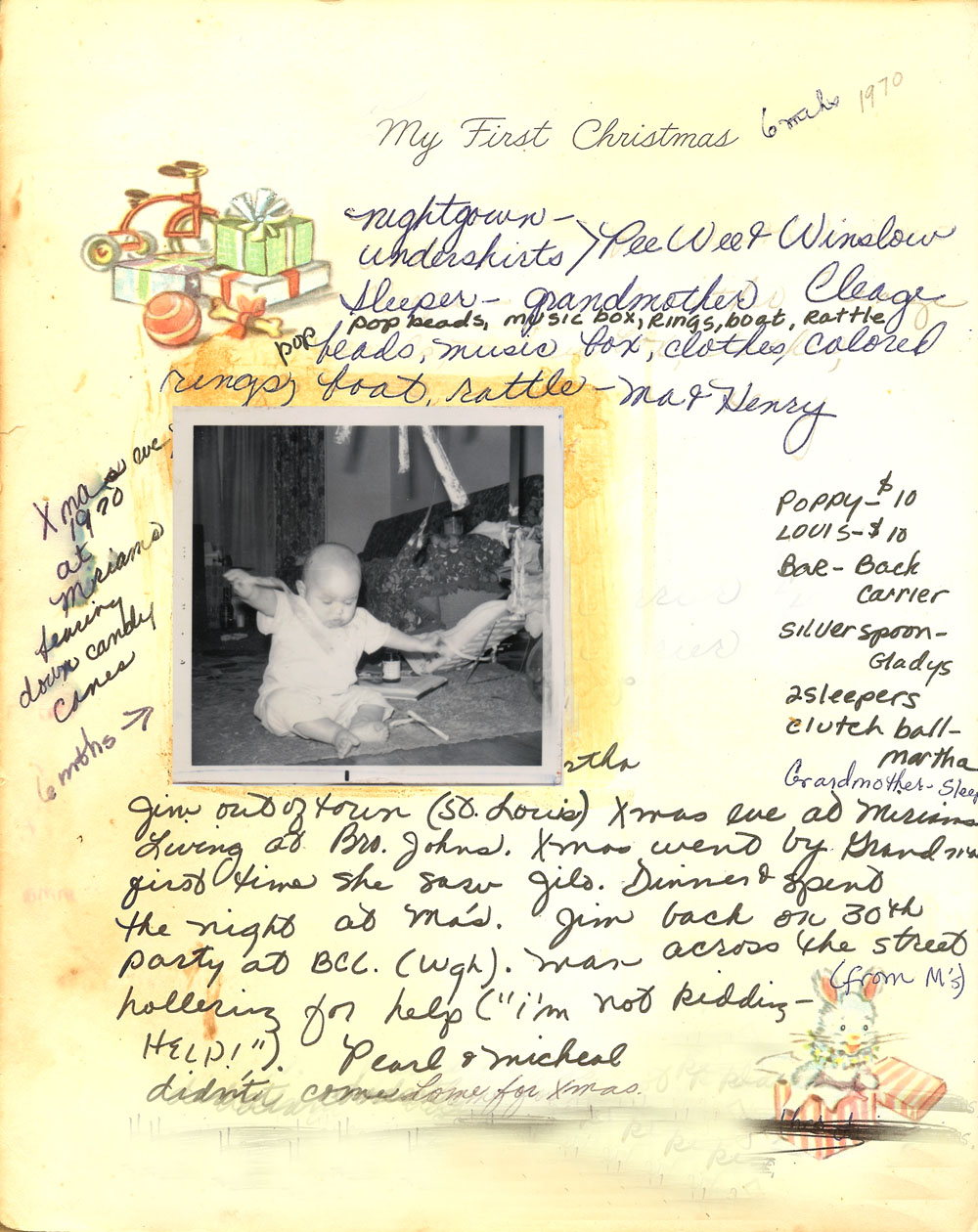 Nightgown & Undershirts –  Pee Wee and Winslow.
Sleeper – Grandmother Cleage.
Pop beads, music box, rings, boat, rattle – Ma and Henry.
Poppy $10
Louis $10
Barbara – back carrier.
Silver spoon – Gladys.
2 sleepers & clutch ball – Martha.
Jim out of town (St. Louis) .
Xmas eve at Miriams.  Living at Bro. Johns.
Xmas, went by Grandmother's. first time she saw Jilo.
Dinner and spent the night at Ma's.
Jim back on 30th.  Party at BCL (ugh).
Man across the street from Miriam's hollering for help ("I'm not kidding Help!")
Pearl and Micheal didn't come home for Xmas.