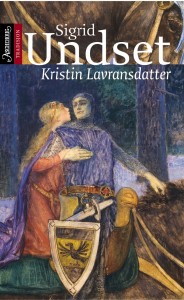 I was named Kristin at my Uncle Henry's suggestion, after the heroine of Norwegian author, Sigrid Undset's trilogy, "Kristin Lavransdatter".  My mother had considered naming me after her mother, Fannie, but my grandmother said that was an awful name to inflict on a child, so she didn't.  My other grandmother, Pearl Reed Cleage, thought everybody should have a family name. In the case of my name she made an exception because it came from, she said, the best book in the world.
The name Kristin reached it's height of popularity in the 1940s, however my health care professionals seem to be continual startled to find such an old woman with the name of Kristin. They think that only younger people have received that name.
I've always liked my name, even though people like to spell it with an "e" instead of an "i".  During the late 1970s, Penguin Books came out with a new edition of the trilogy. I was stunned to read that Sigrid Undset wrote the series while raising 6 children. I was raising 4 and hardly had time to read, much less write Nobel Prize winning literature. I started trying to find out more about her life. I wrote letters to Undset experts at various universities and made connections that resulted in a 7 week trip to Norway in the summer of 1981.  I found out how she did it and I will write more about that experience in another post.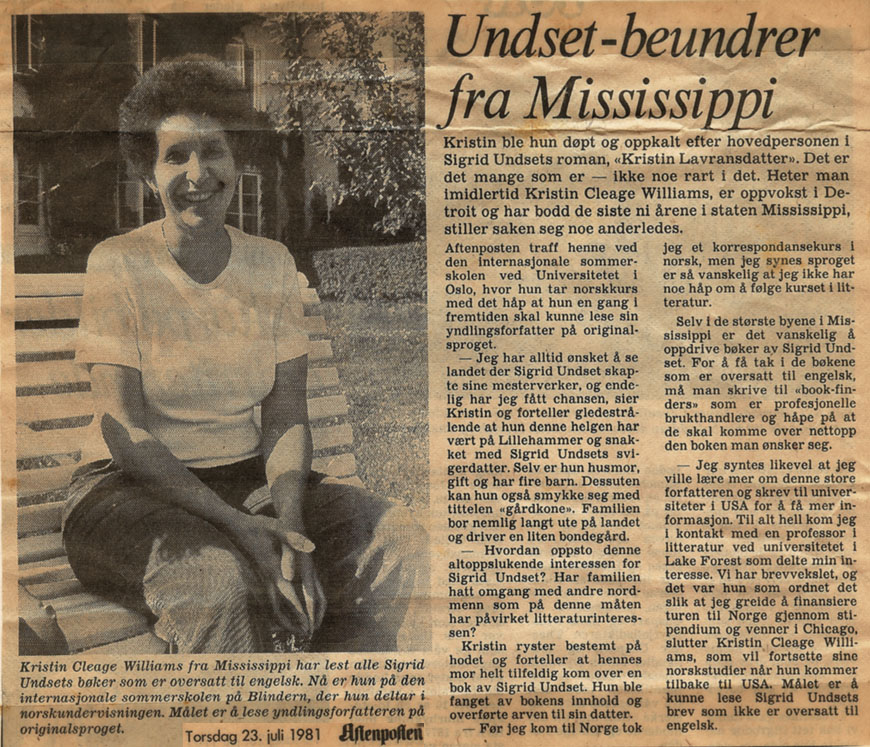 I got the idea for this post from Randy Sever's Saturday Night Genealogy Fun, although I didn't do it exactly the way he described.