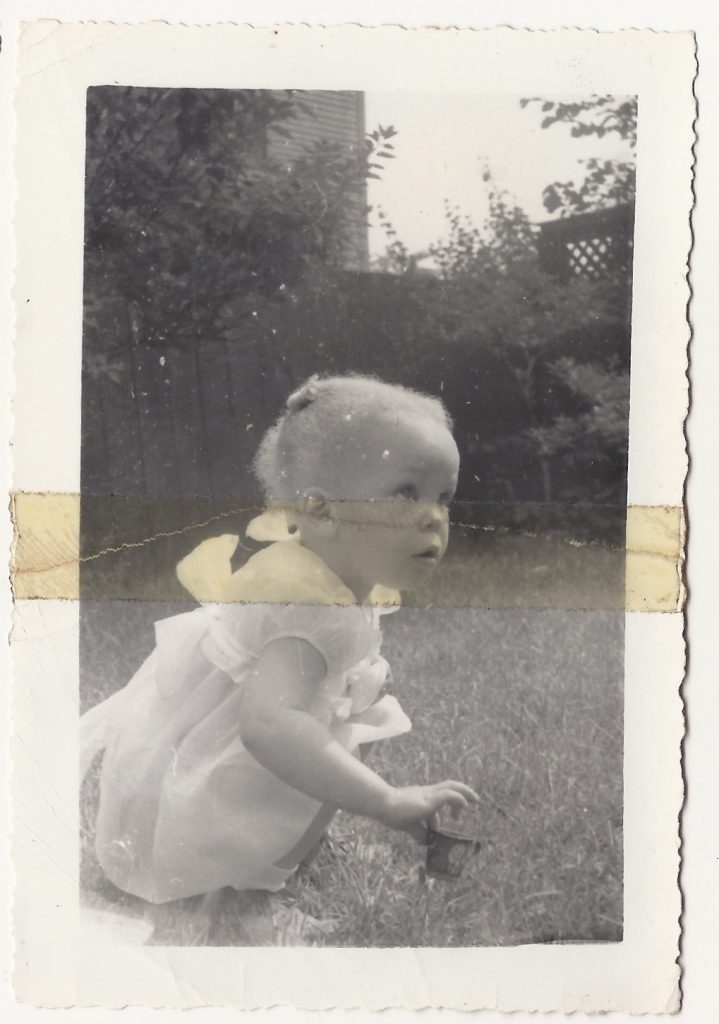 It was August, 1950. We were out in the backyard. My little sister Pearl had a little tin cup. My Aunt Barbara Cleage probably sent it to her. She gave me a pair of red shoes when I was about the same age.
I don't remember the little tin cup Pearl is holding, nor the rest of the tea set it came from. The tea set I remember looked like the one above. It was kept in it's red and white box and had been made-in-occupied Japan. While looking for a photo of it, I found that it was lusterware. I had just read a book where the woman had a prize lusterware set. I had no idea what it was. It wasn't something we played with everyday, being special and used rarely for little tea drinking. The set lasted until I was grown up with children of my own.
When my oldest daughter was about two or three years old, she and her dad went to Detroit and visited my parents. I don't remember why I didn't go. Probably because Jilo was able to fly free in those days. My mother sent send the tea set back with her. One by one my daughters dropped them piece by piece. The last piece was the teapot. I use to keep it on a small shelf in my kitchen when we lived in Mississippi. It's gone now. Disappeared.