Jacob Cleage was the second child and first son of the five Cleage offspring of Louis Cleage and Celia Rice Cleage Sherman. He was born in 1874 in either McMinn or Loudin county Tennessee. According to his death certificate he was in the Spanish American War. For years he worked as a waiter in Knoxville, where he met and married Gertrude Brunt. They had no children.
They moved to Indianapolis, Indiana where all of his siblings, except Edward, moved. He continued to work as a waiter and also in real estate. Eventually they all ended up in Detroit, Michigan. He worked in the Sheriff's department for several years. Continued to sell real estate and, according to his death certificate worked as a janitor.
I found the above clipping in the archives of The Detroit Tribune. It announced his serious illness five days after he died. I could find no mention of his death in the paper. I found his death certificate on Ancestry and the one new piece of information I found was that he served in the military during the Spanish American War.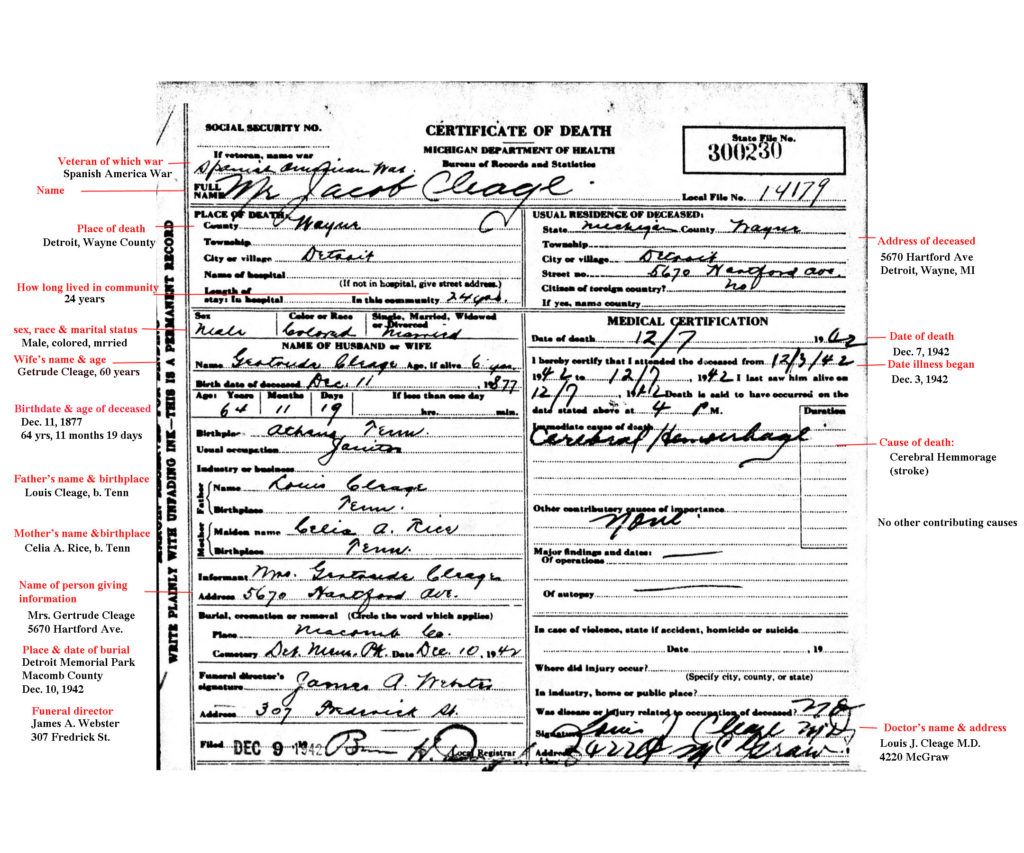 To clarify, Jacob Cleage's nephew, Louis Jacob Cleage was his physician. Louis Jacob Cleage was named after his grandfather Louis and his uncle Jacob.
More information (or misinformation) about Jacob Cleage here – Jacob and Gertrude Cleage in the 1940 Census.