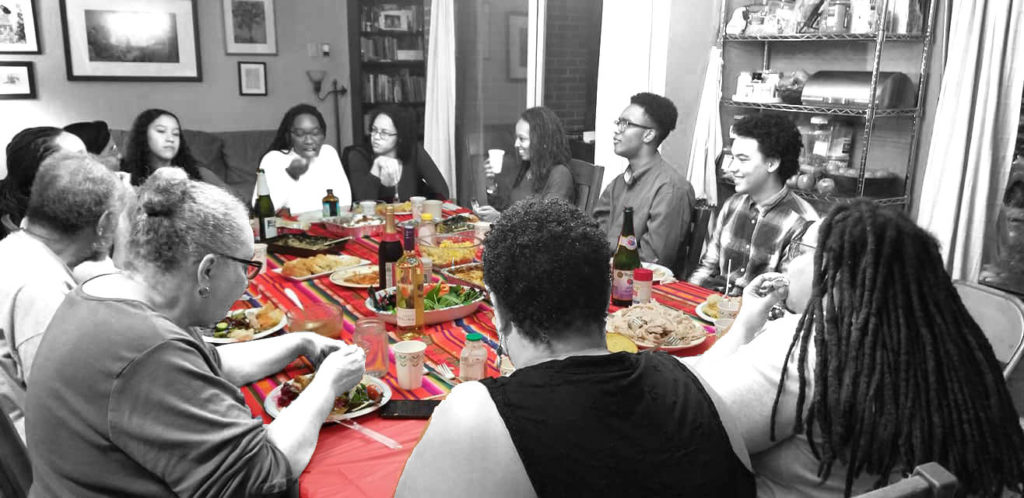 Seventy years later, the descendants of those earlier Thanksgiving dinners are wildly scattered and number in the hundreds. My family gathered around my table, others gathered in other cities. Here is a write up in the style of a news item.
__________
Three generations gathered at the Thanksgiving table of the Cleage-Williams family Thursday. Although several members were unable to attend, four of the daughters and their children arrived bearing their specialties – collards, mac & cheese, cranberry sauce, bread, salad and more. Along with the turkey and dressing provided by grandmother, Kristin and the broiled salmon cooked by Grandfather James all was served atop an Ecuadorian tablecloth provided by a long time family friend.
There was laughter and lively discussions; songs were sung dramatically, and a game of dominoes was played. The family expects to gather again at Christmas time, hopefully with the missing family members present.