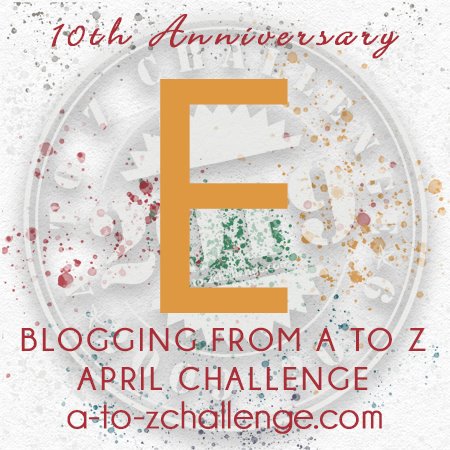 This is my 7th year participating in the A to Z Challenge. In the 2015 challenge, I wrote about the Cleages formerly enslaved on the plantations of Samuel and his sons Alexander and David Cleage of Athens, McMinn County, Tennessee. Most of the people in these posts are not related to me by blood or DNA, however my ancestors were enslaved on the same plantations with them.
This year I ordered the files of the Cleage men who served in Co. I, 1st Regiment, United States Colored Heavy Artillery (USCHA), during the Civil War. Through these files I learned that their lives were much richer and more complex than census, death and other records can show. I am using the information from pension files and records that I found through the files for this years challenge.
Below is testimony given by Edmond Sherman in the widow's pension hearing for Charles A. Cleage's widow, Martha Kieth Cleage.
*****
Deposition F
Case of Martha Cleage
18 February, 1909
Athens, Tennessee.
Edmond Sherman
I am about 74 years old. Laborer, P.O. Athens Tennessee. I have known Martha Cleage and Charles A. Cleage ever since Charles was young and ever since Martha was a baby. Charles A. Cleage was married twice. His first wife was Amy. He and Amy were living together when I first knew him. Amy Cleage died some years before the war, but I don't remember what year it was. I was at her funeral and know she died some years before the war.
A year or two after Amy died, Charles A. Cleage married Martha Kieth. I was not at their wedding but I know they were married for I heard of it at the time and have often been at their home since and know that they lived together and recognized each other as husband and wife until he died.
I know that Martha Keith was never married before she was married to Charles A. Cleage for I had known her from her babyhood and she was young when she was married. I know that Martha has never been married but the one time and if Charles A. Cleage was ever married before he was married to Amy, I never heard of it, though I did not know him until after he and Amy were married. But I know that he was never married after Amy died except to this claimant Martha Cleage.
Charles A. Cleage belonged to Co A 1 U.S.C.H.A. and I belonged to Co. C of the same regiment. I have lived near Charles A. and Martha Cleage ever since they were married and I know they lived together until his death and that she has not remarried since his death.
I have no interest in this case. I have understood and heard above read and am correctly recorded. I cannot write.
Edmond (his X mark) Sherman
Deponent
Wittness
Chifford Shoffeitt
No other available