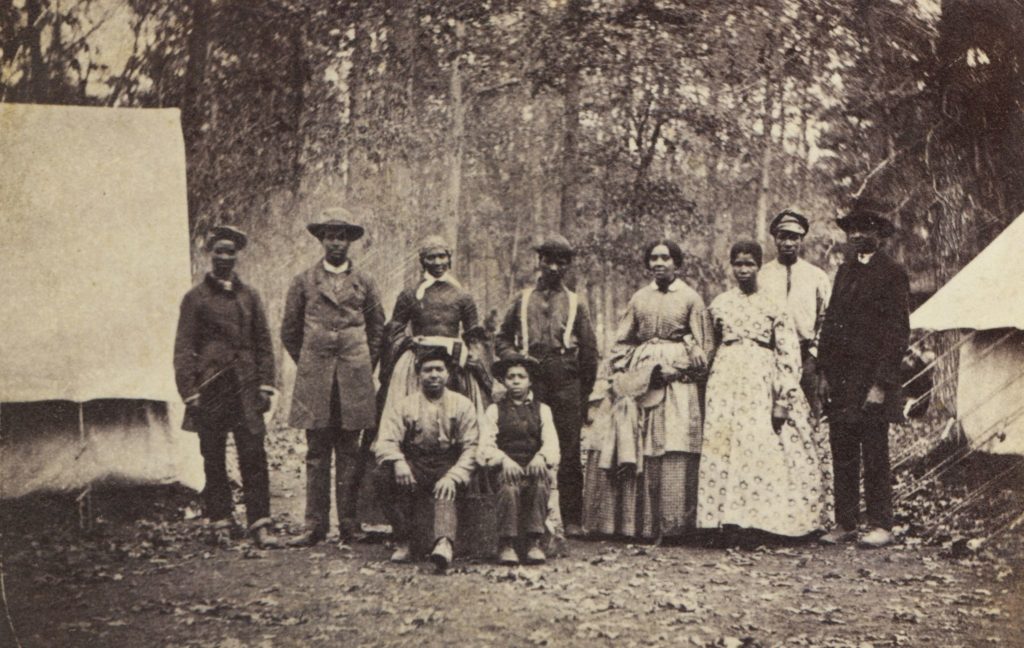 Today I begin with deposition made by Katie Cleage on 10 December 1989. Katie Cleage is not my ancestor. She and Philip were enslaved on the same plantation that my great grandfather Louis Cleage, his parents Frank and Juda and their other children were held in slavery. I have studied the whole community that made up the Cleage plantations in McMinn County, Tennessee in order to get a full picture of the life that my family lived during those times. I have found the pension files to be a wealth of information. I have also become interested in the extended community of Cleages for themselves as I study them.
***************
State of Tennessee
County of Hamilton
10 Dec 1889
In the matter of the Claim No. 288.391 of Katie Cleage widow of Philip Cleage deceased, late a sergeant In Company "A." 1st Regiment United States Colored Heavy Artilliary (U.S.C.H.A.) Personally appeared the claimant Katie Cleage before me, a notary public in and fore the county and state aforesaid and after being duly sworn deposes and says –
I, Katie Cleage, am the widow of the late Phillip Cleage who was a Sergeant in Company "A" 1st regiment, United States Colored Heavy Artillery. I was born near Mouse Creek McMinn County and State of Tennessee and my P.O. address was the same when the war broke out.
I belonged to Alexander Cleage. He bought me as a slave from Lewis R. Hurst, when I was only 13 years old and he took me to his home in Athens McMinn County. Philip Cleage the soldier, was one of Mr. Cleage's Boys. Phillip was the best looking boy on the plantation and I was installed in the family as seamstress. Philip was nearly my own color. He began to pay attention to me and the feeling was reciprocated. I had one child by Philip and my master made us marry and he read the marriage ceremony himself and pronounced us husband and wife. The child which was born before our marriage died and the next one, which was born after our marriage, died also.
In 1863 the Yankee Army came along and took all the men who were fit for the service and my husband with the rest. Before going away he advised me to remain at home and I did as long as I could do so in safety, but the white people grew so tyrannical, I was obliged to leave. I went to Cleveland, Tenn. and was employed by a Mr. Griggesby who was a telegraph operator. My brother was there also and when my term expired, I moved to Chattanooga, where I was employed by Mrs. Colonel Grosverner and Mrs. General Wagner and I went with them and the army away down in Georgia and back again to Chattanooga.
When those two ladies returned to go back to the North, they requested me to go along with them. I then told them that I was a married woman and that my husband was in the Colored Troops, and that I could not go, lest I might lose sight of him. So they left me and I hired myself to a Mrs. Delany, whose husband was an officer in a Regiment at Chattanooga. She paid me 75 cents a day and my meals for sewing for her.
In the meantime, the 1st Heavy moved to Chattanooga and was here two days before I found out that it was the Regiment which my husband belonged to. I accidentally saw my brother and he told me that Philip was here. He went back and told Phillip that he had found me. Then Philip came and took me with him into camp and introduced to his friends and he prepared a place for me in Camp with him and I cooked for him and my brother Abe. And I still went back and forth and earned my 75 cents a day sewing as before for Mrs. Delaney.
Philip, my husband, was feeling bad one evening and was lying down with his head in my lap, and I noticed that there was a rash breaking out on his face and neck and next morning the doctor, Dr. E. McKnight, pronounced it small pox and sent him to the hospital but would not let me go with him. This was the last I seen of my husband, as he died and was buried away from me.
++++++++
General Grosverner was at the Reunion of the Army of the Cumberland last September. I went to see him and he recognized me immediately and told me how I missed it by not going north with his wife! I have remained in Chattanooga every since the death of my husband and have not remarried. I am positive that Philip had never any other wife, for his master Alexander Cleage would not permit any of his people to marry outside of his plantation.
I made application for widows Pension in 1885 and from sickness and poverty I have been unable to bear the expenses procuring the needed evidence. I am now informed that my husband's people are trying to take advantage of my silence and I now ask the honorable commissioner's recognition of this claim. I cannot see to sew as I used to do and have been trying to earn a living by washing. I have sewed so long that my eyes are ruined.
Witness J M Sutton
G R Phillips
Katie Cleage (X her mark)
Sworn to and subscribed before me this day, by the above named affiant; I certify that the forgoing affidavit was read over to aforesaid affiant, and it's contents fully explained.
Witness my hand and official seal this 5 day of Dec 1889 J.A. Holtzlaw Notary Public.
You can read more about the ending of slavery in Eastern Tennessee here -> Slavery Ends in Tennessee
************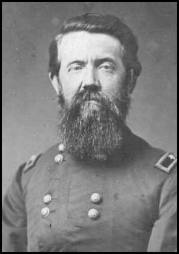 "Colonel (later Brevet Brigadier General) Charles H. Grosvenor took over command of the 18th Ohio Regiment of Veteran Infantry at Chattanooga, TN on October 31, 1864. Earlier Captain Charles H. Grosvenor had been recognized for "gallantry and coolness" under fire when the 18th Regiment made several "brilliant charges" on the second day of the Battle of Chickamauga. The regiment was involved in the occupation of Nashville during Hood's threat to that city. They followed the pursuit of Hood in the Tennessee River Valley during December 17-28, 1864. During this period the 18th participated in the bloody but successful assault on Overton Hill. Here again, the battle took a heavy toll among the unit's officers and men. But the heavy fighting was over for the 18th Regiment. They were sent to Columbus, Ohio, and were mustered out on October 22, 1865. General Charles H. Grosvenor returned to Athens (Ohio) where he resumed his law practice." From the page General Grosvenor
**********
I found the information for this post in Katie Cleage's Civil War Pension file, on ancestry.com and familysearch.org and the links above.
For links to the other posts in this series, click this link – Katie Cleage's Pension Hearing