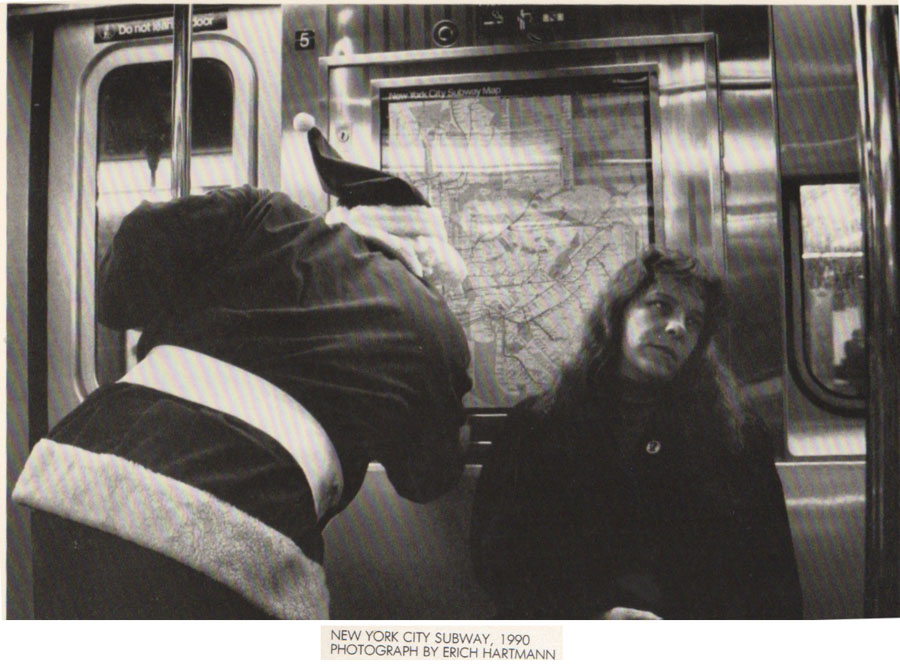 I wrote this on February 8, 1999
It all happened last Christmas Eve. I'd had a long, hard day working at the restaurant and I just wanted to get home and soak my tired dogs. That's what my father always said when he came home from work. "Whew! My dogs are killin' me!" he'd say. Then he'd take off his shoes, plop down in his favorite chair and fall asleep reading the paper until dinner time.
But I didn't start this to tell you about my feet. I wrote this to tell you about meeting Santa on the subway. First I thought it was just some joker on his way to a Xmas party. I looked the other way when he came over and started looking at the IRT map. I didn't want to get into a big conversation about nothing, but some guy hollers out "Hey, Santa, hope you don't lose your way when you're looking for my house." Course that got a big laugh. Until he turned around and said "Fellows, this is no laughing matter. I've lost my map of NYC. The one that marks the houses I've got to go to and who's been naughty and nice. You could have heard a pin drop in there.
(This first appeared on my other blog Ruff Draft)