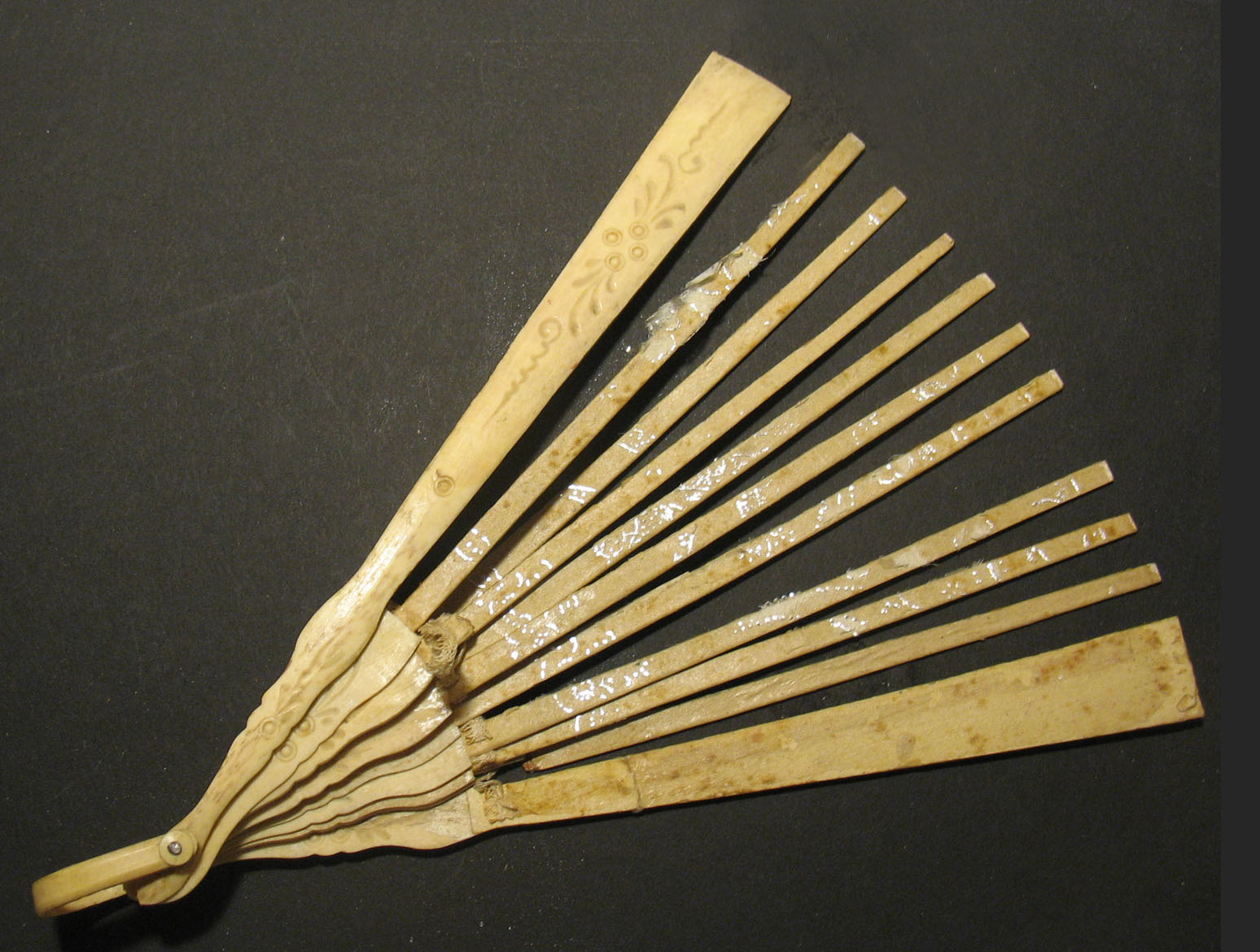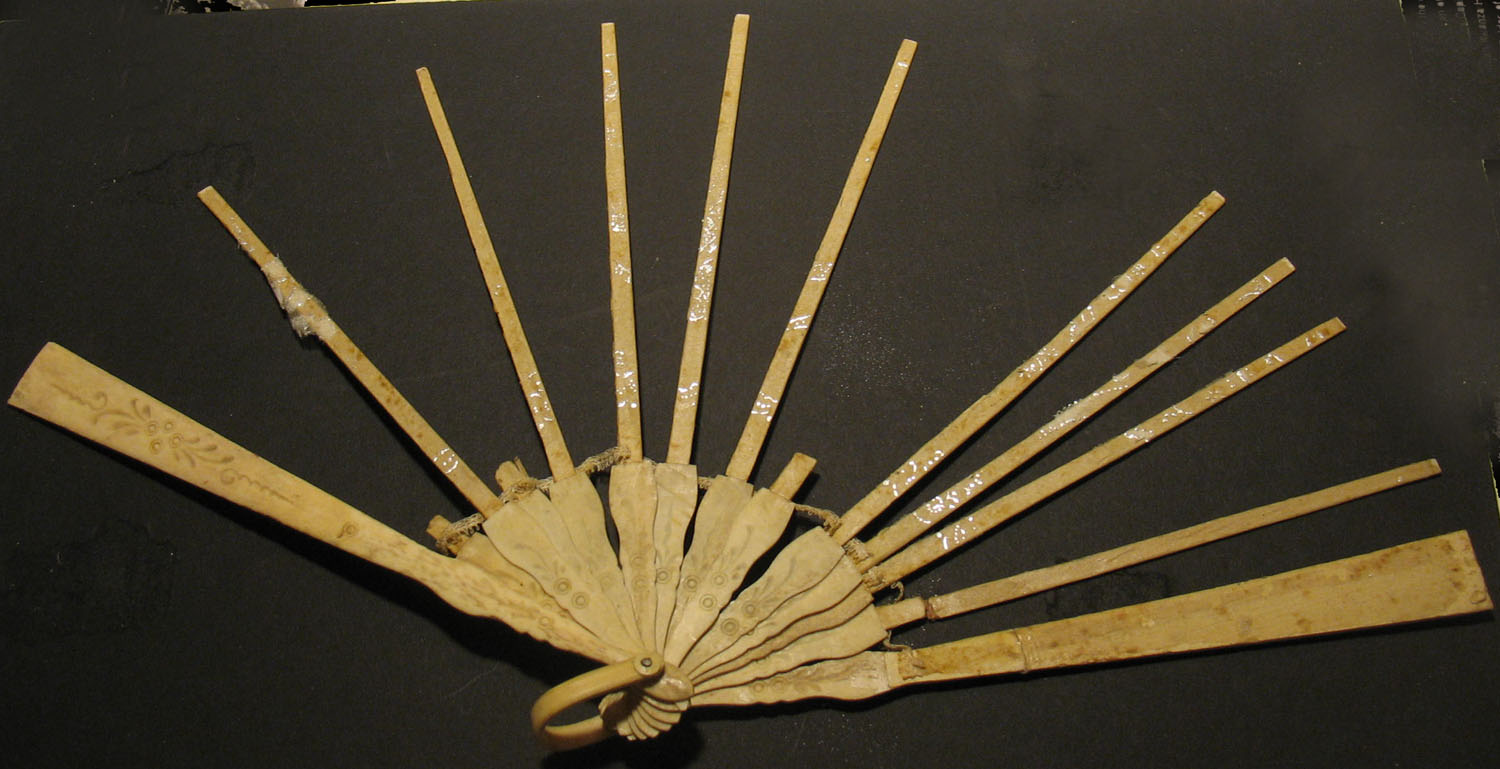 Only the skeleton remains. It used to be covered with gossamer thin white material with little sparkling threads, like the fan below. All rotted away now.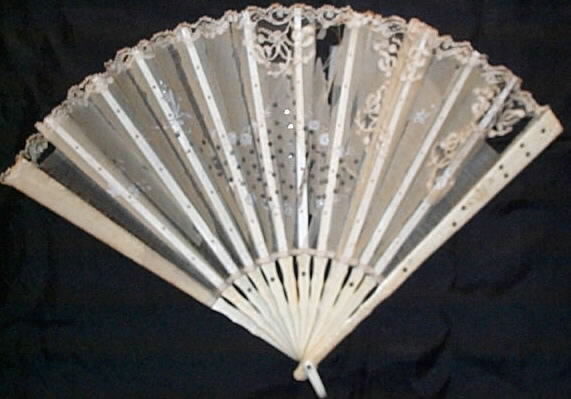 I found this page with a short modern history of fans and the language of fans –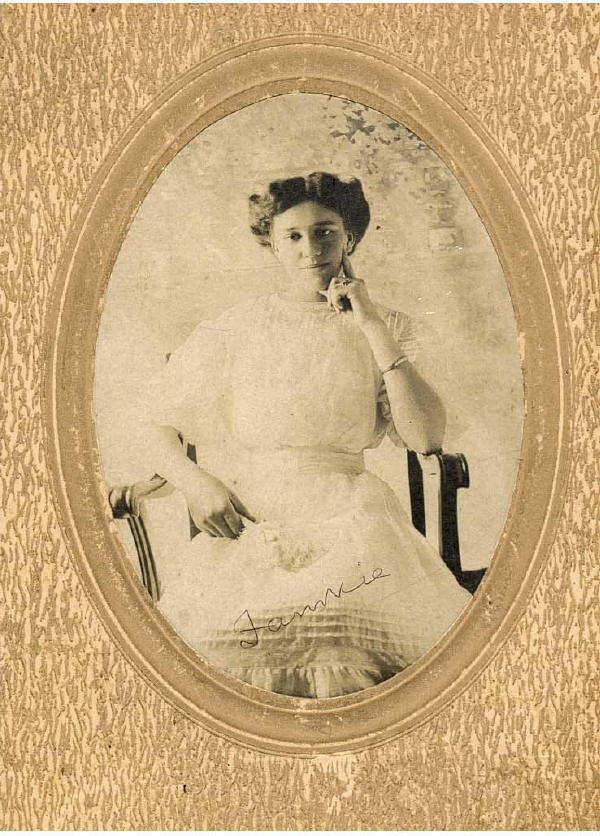 I wonder if she carried the fan when she was married.