In June of 1980 my sister Pearl and her daughter visited us in our home on St. John's Road Mississippi. My husband, Jim, took this photo of both of us and our children. The one with her eyes closed is Pearl's daughter. I thought it would be interesting to take an entry from her journal, as it appears in her new book "Things I Should Have Told My Daughter – Lies, Lessons & Love Affairs" by Pearl Cleage and, since I wasn't keeping a journal at the time, take old letters and put something of what was happening in my life at the time.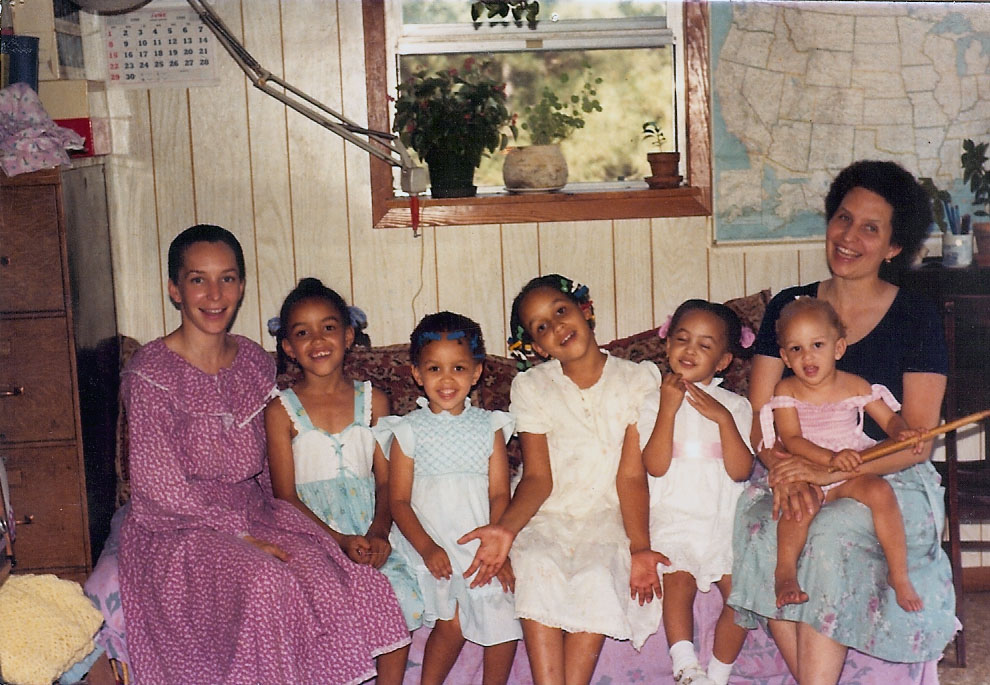 Pearl had recently moved to her own apartment, leaving her husband and devoting her time to writing and figuring out freedom. From Pearl's journal about her life in Atlanta …
"June 5, 1980
I have just discovered the only advantage to freelancing. You get to be stoned while you earn a living. Unfortunately, that is also true of rock and roll stars, actors who are lucky enough to be cast in Robert Altman films, Rastafarians, and particularly foolhardy circus preformers. I think it also applies to the construction crews that do most of the renovations that I know about. It also applies to artists of all kinds, but since I was talking about freelancing, which is a way of making money, let's leave the art out of it, shall we?"
Meanwhile, several states over in Mississippi…June 17, 1980 from a letter to my father
Dear Daddy,
How's it going? It's hot, hot, hot here. It's been a strange weekend. Kibibi – the 25 year old woman who lived a weird summer with us at Luba when we first came to MS was shot 3 times in the head by her 10 month baby's daddy during an argument. It was such a ridiculous, unexpected, stupid thing.
I remember Kibibi sister's husband coming up the stairs of the house on stilts and telling us about the shooting. Given that the civil rights violence had barely ended, it seemed horribly sad that she was shot to death by her daughter's father.
You can read more about my life during this time in R is for Route 1 Box 173 & 1/2