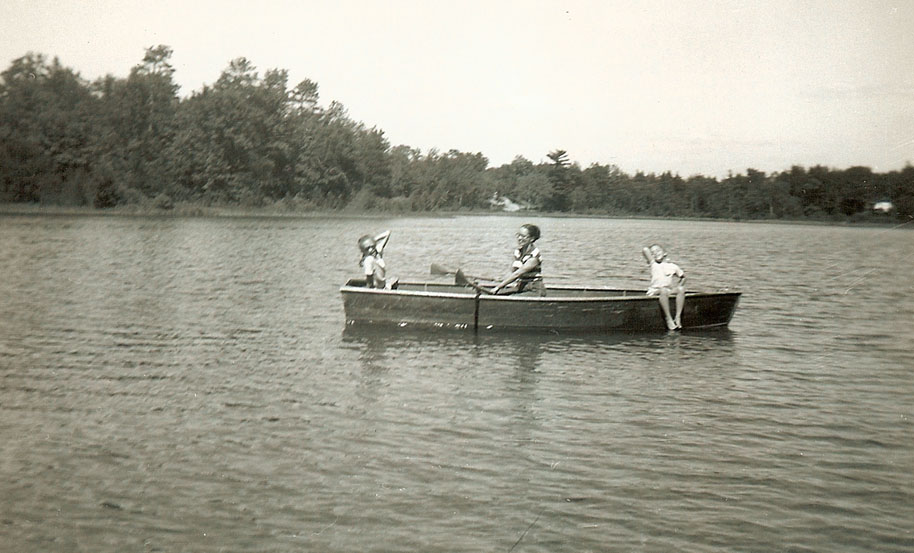 The summer of 1956, my mother would sometimes row over to the "island", which was downtown Idlewild, not a real island, although you did have to go over a bridge or a drainage pipe to get there. At that time, Idlewild was booming, a place for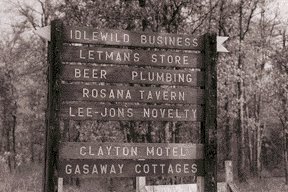 black people to go in segregated America and forget about all that for awhile. Big name acts preformed at the Flamingo Club and there was a skating rink in the club house. But when we rowed over in the morning, we were going to get the paper or milk or something else mundane.
Sometimes my sister Pearl and I would take our savings and shop at Lee-Jon's or at Ma Riddle's Log Cabin. At Lee-John's we bought tiny bears with movable limbs, about 3 inches tall. At Ma Riddle's, we mainly looked while she tried to sell us salt and pepper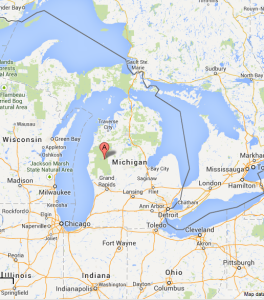 shakers that looked like picnic tables. Her store was a real log cabin. I don't remember going inside because it was so small that the front was a shutter she raised and lowered and you looked at the merchandise right there.
I wonder why we weren't wearing life jackets in the photo above. We certainly couldn't swim at the time. There were life jackets because I remember playing in the water and wearing them. The lake was 4 miles around and there were spots, my Uncle Henry used to say, where the bottom had never been found.