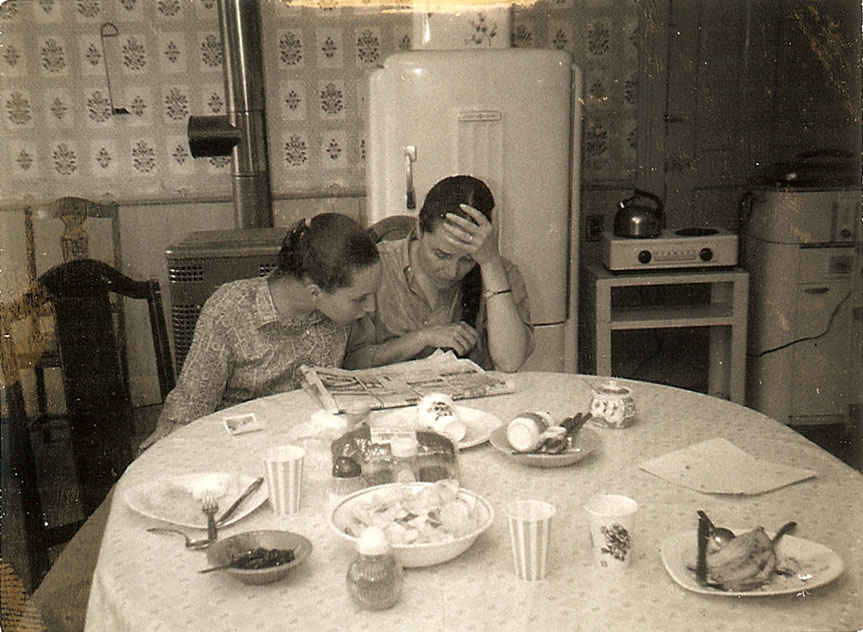 This is a small undated Polaroid snap shot. I dated it by looking at other photos from that year that were dated. It was probably taken in the summer or early fall.  I was 16 and would be a high school sophomore in the fall of that year.
What were we reading about? I decided to look up what happened during 1962. It was an eventful year.  Lot's of above ground nuclear tests; countries in Africa and the West Indies gaining their freedom; Civil Rights demonstrations in Albany, GA; the Berlin wall; Thalidomide; the Cuban missile crisis and George Wallace winning the governorship of Alabama are a few stories we could have been reading.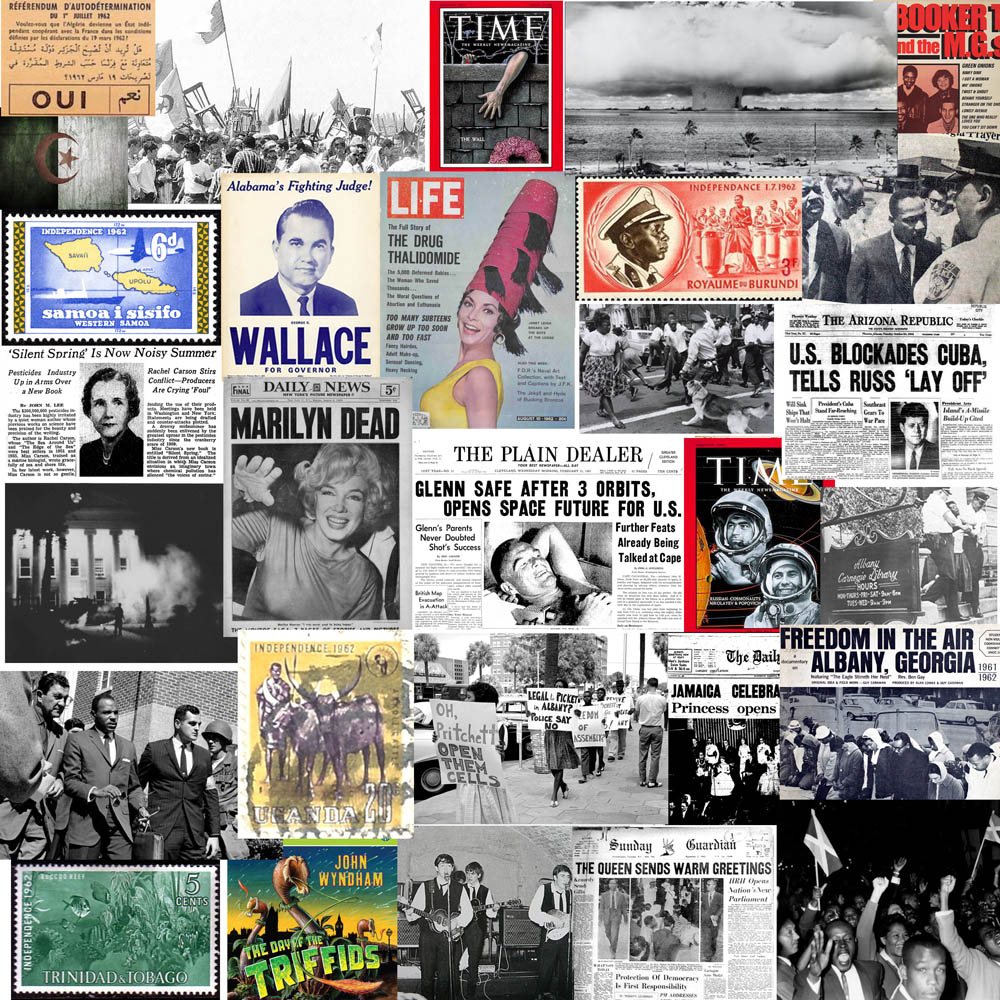 In February of 2013 I did post about reading the newspaper on a Sunday morning  Reading The Newspaper – 1962. Appears my mother and I did a lot of tandem newspaper reading.