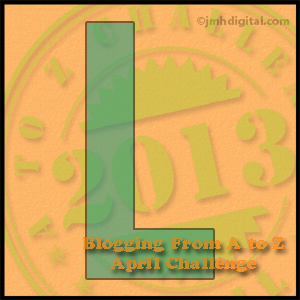 This is the twelfth post in the April A-Z Challenge and also in response to the prompt for Sepia Saturday #172.  I am posting about a long ago march held in Detroit in 1942.  I remembered this photograph in my Cleage family collection after seeing the post on Tony Zimnoch's blog, The Last Living Rose, which he did in response to Sepia Saturday and the death of Margaret Thatcher.
There is no information written on the photo about when or where it was taken. When I first looked at this photo, I thought that the signs were saying house war workers, as in people who worked in the house. I soon realized the march was about housing for war workers, after reading several articles about the housing shortage in Detroit during World II.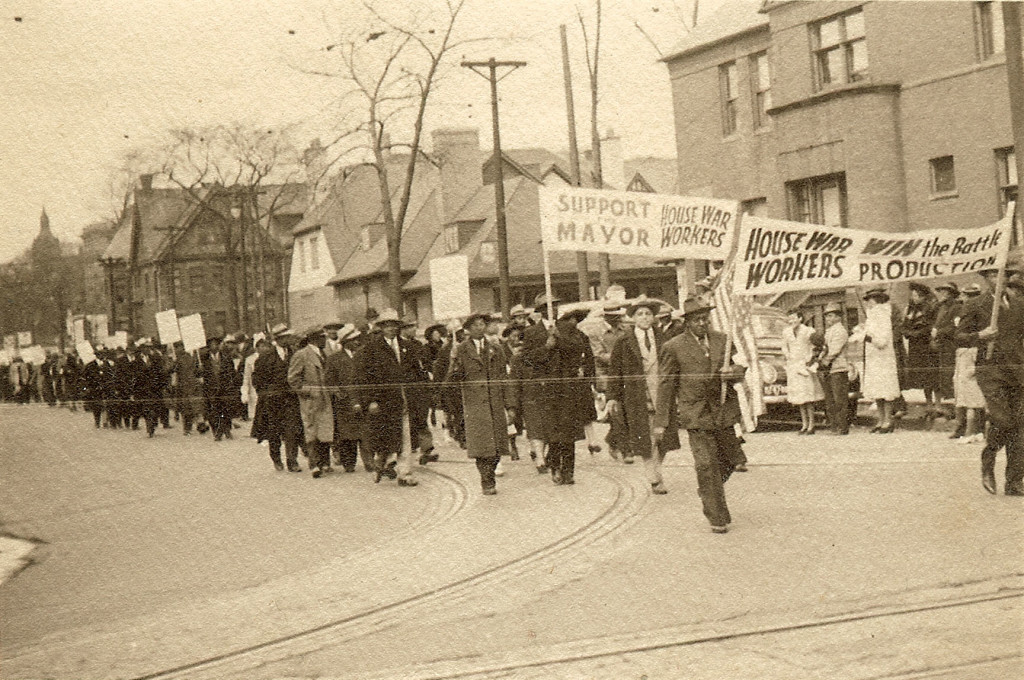 When thousands of Southern workers, black and white, flooded into Detroit to take jobs in the auto industry, they found a city with both highly segregated housing and a lack of housing. Most African Americans were crowded into a 30 block area, with inadequate housing, and rates of pneumonia and tuberculous that were much higher than those for whites.
In 1941, the Federal Housing Commission authorized the building of a housing development for black workers. It was to be called the Sojourner Truth Homes after the abolitionist and former slave, Sojourner Truth. They decided to place it in a white neighborhood. The residents were not happy. They were even angrier when they found that the FHA would no longer guarantee loans to houses near the Sojourner Homes.  White reaction caused the Federal Housing Commission to change it's mind and announce Sojourner Homes would be a white housing project. The idea of an integrated project never entered anyone's mind, as far as I can tell. Detroit Mayor Jefferies spoke out on the side of keeping the project black. That is why, in the march above,  banners say, "Support the Mayor".
In January, after the housing was completed and black families were preparing to move in, over 700 white men turned out to bar the way. They blocked cars, they stoned vehicles and they refused to let the people move in. The police were unable or unwilling to stop it.  Meanwhile, back in the black community, word came and black men came to support the  people moving in. A riot ensued and over 200 people were arrested, almost all of them black, although the violence had largely been on the white side.
In February, 1942 Federal troops were called out to make sure black residents were able to move in. Eventually 168 black families lived there. The violence was over for the time being.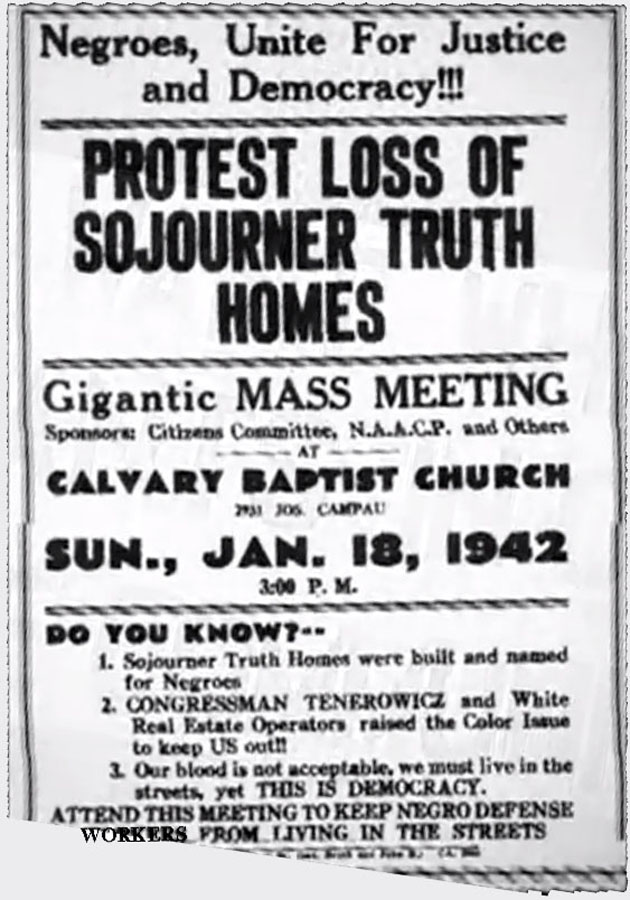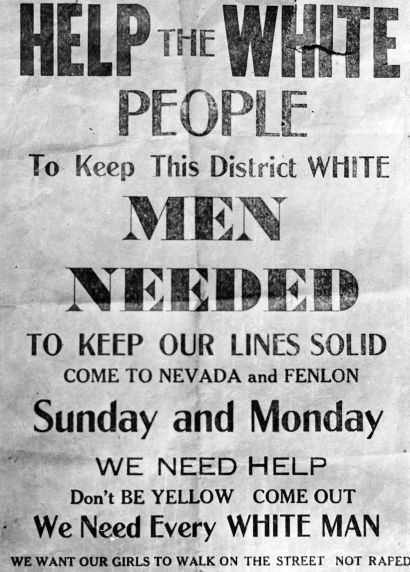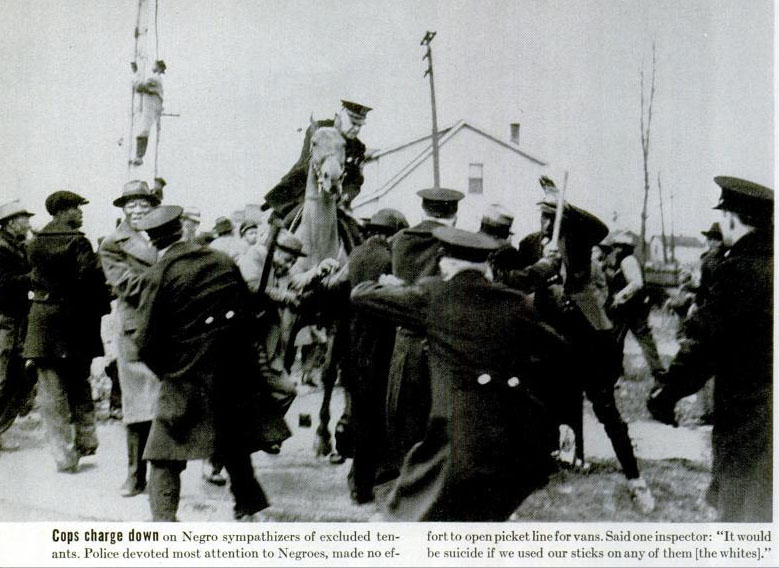 A short video about the Sojourner Truth Homes Riot.