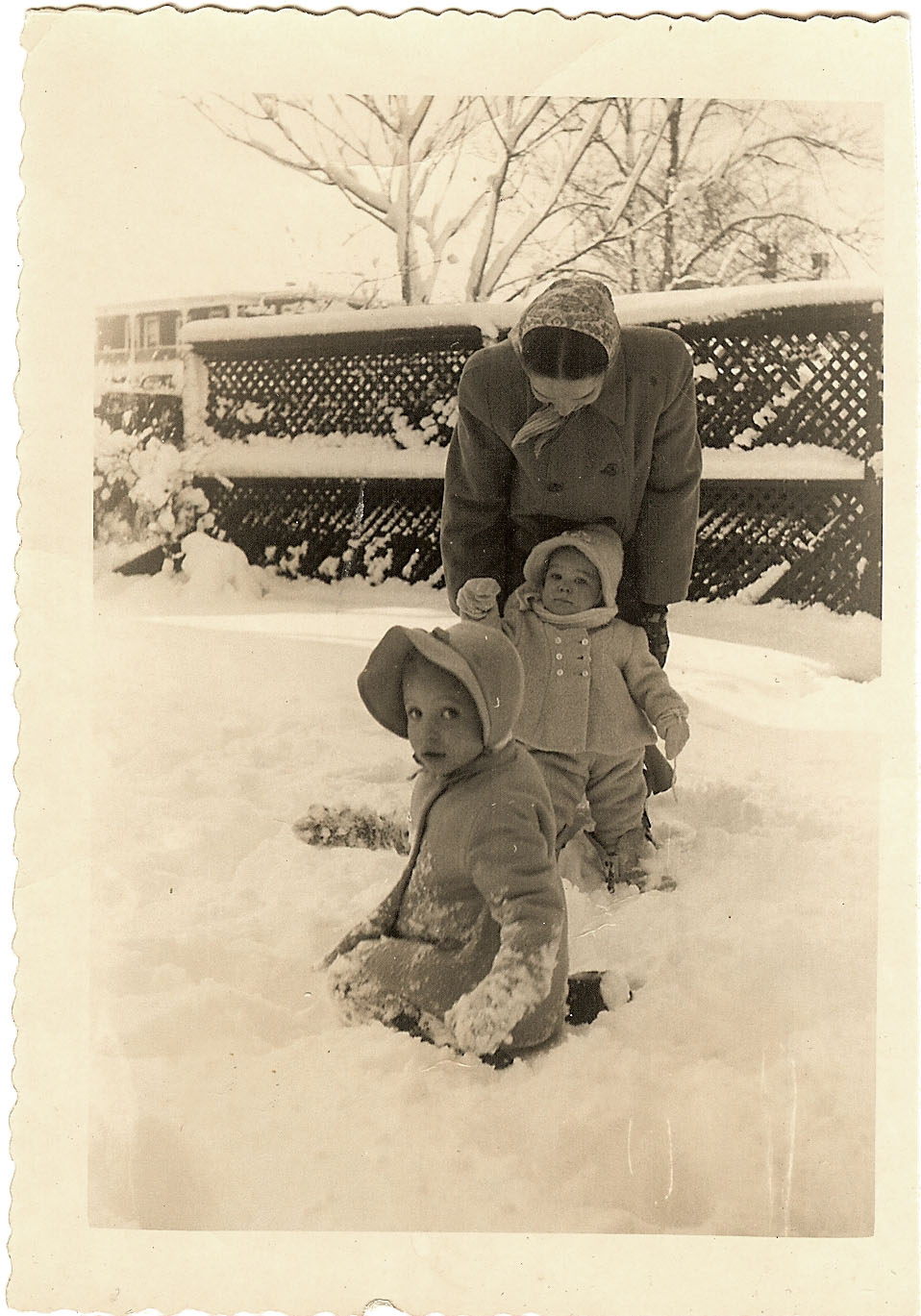 I'm in the front, my mother is propping up my sister Pearl. My father took the photo in our yard. He was the pastor of St. John's Congregational Church in Springfield Massachusetts and we lived in the parsonage/community house right next to the church. We moved to my parents hometown, Detroit, when I was four where we still had plenty of snow.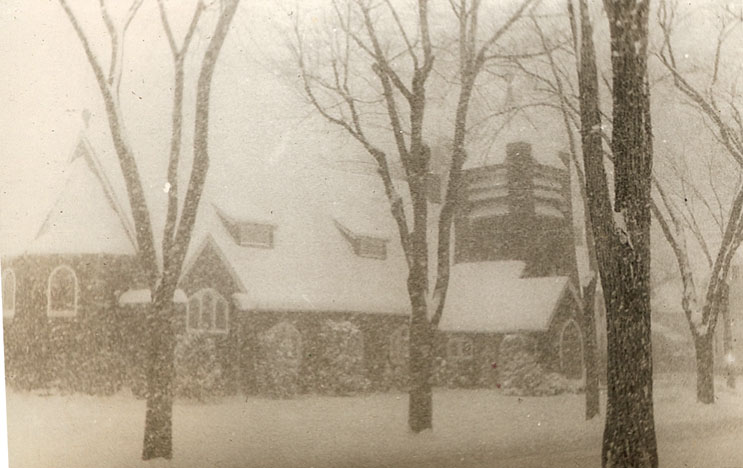 These photographs are in a crumpling album that my father put together back in the 1940's. He wrote comments on all the photographs. I have to photograph or scan them before they disappear.
Click here to see more sepia saturday posts from around the world.