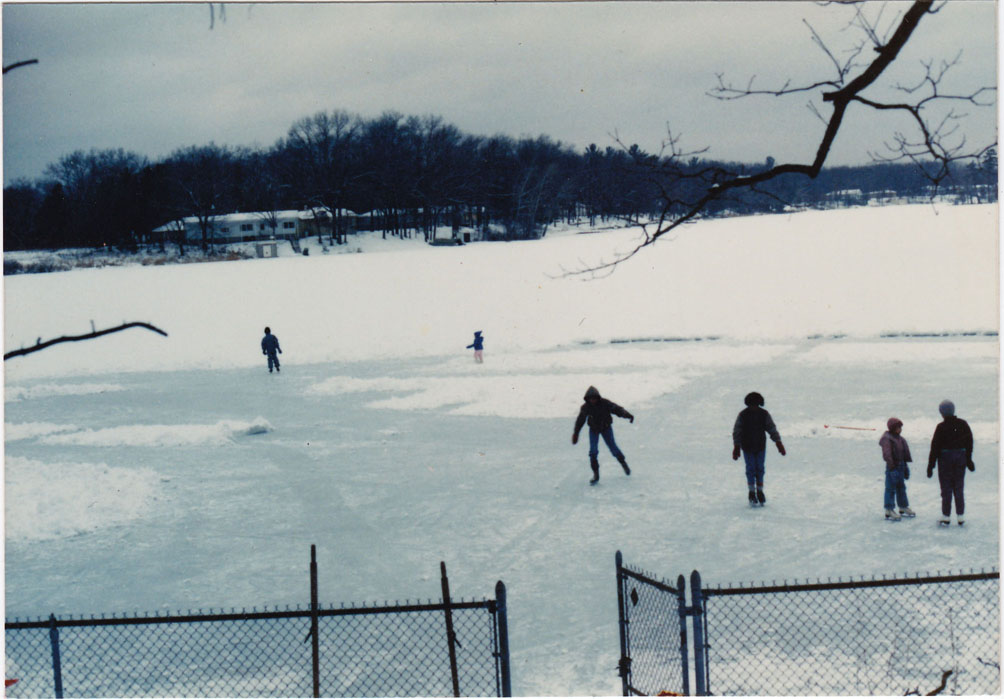 This photo was taken in 1986 during the first winter we lived in Idlewild.  We used a variety of shovels to clear the ice – new red plastic snow shovels, ancient metal snow shovels and a coal shovel we found in the garage.  My aunt Gladys and uncle Hugh were in their 60s then and out skated all of us. They had racing skates and glided around with their hands behind their back looking so cool. You can see a photo of them in earlier years here – Skating Champions.
For most of the 20 years we lived there, the ice was frozen solid, 4 or more inches deep by Christmas and remained frozen until early spring. Ice fishermen came from far and wide to drill holes and sit on buckets or in little huts and fish through the ice. Once a car drove across from the far side to our side. This year Idlewild Lake hasn't frozen at all because of the warm winter.
When I was in High school my sister and I would walk up to Northwestern High School and skate on the rink in a corner of the field. I found several articles in the Illustrated News from December 1961 and January 1962  about the lack of a warming shelter or place to leave your shoes while you skated at this same rink.  I was in the 9th grade that year and I do remember this.  Click on the pages below to enlarge and read the articles.
Part 1 of the story – the problem is raised.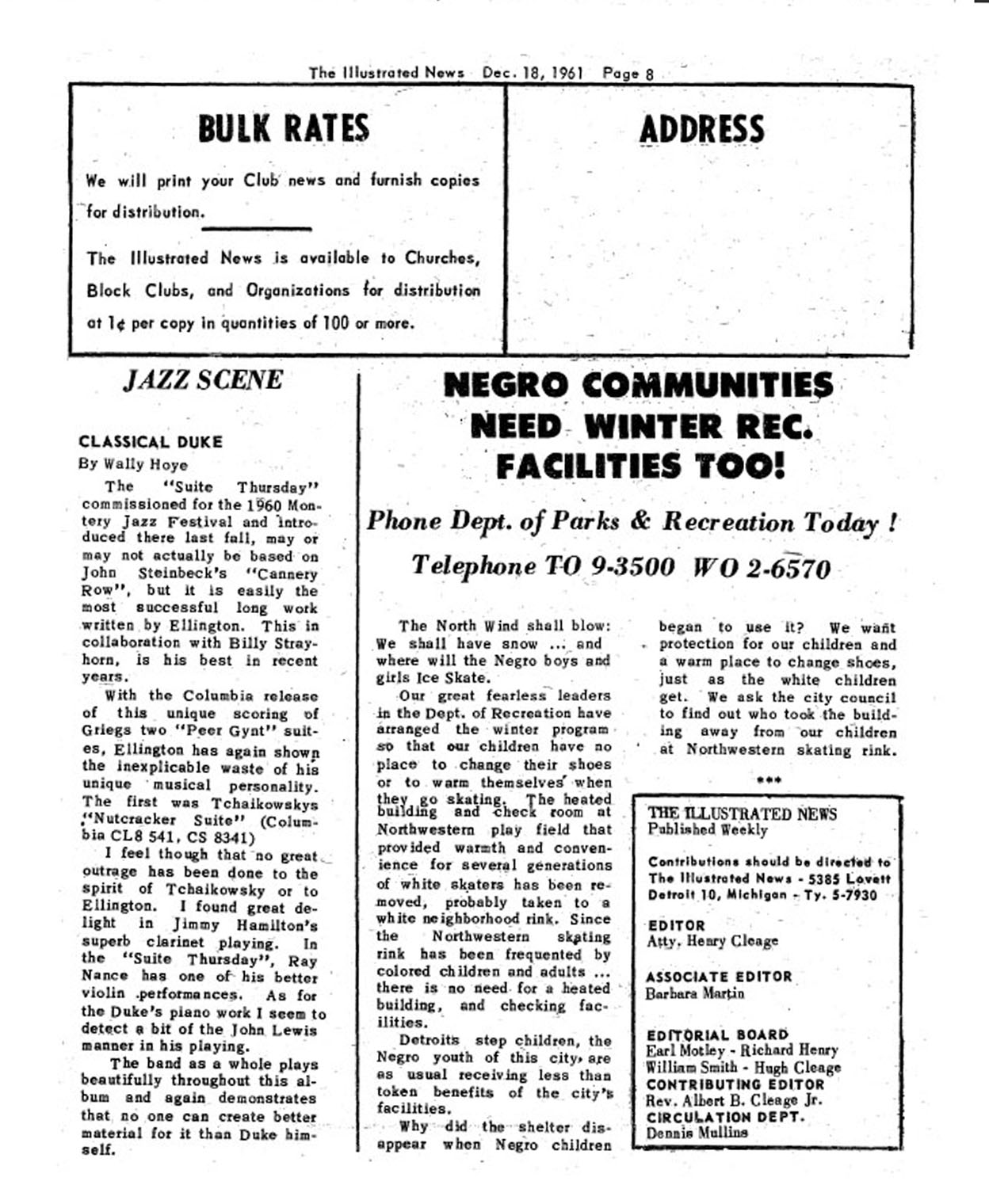 Part two of the story…citizens become involved.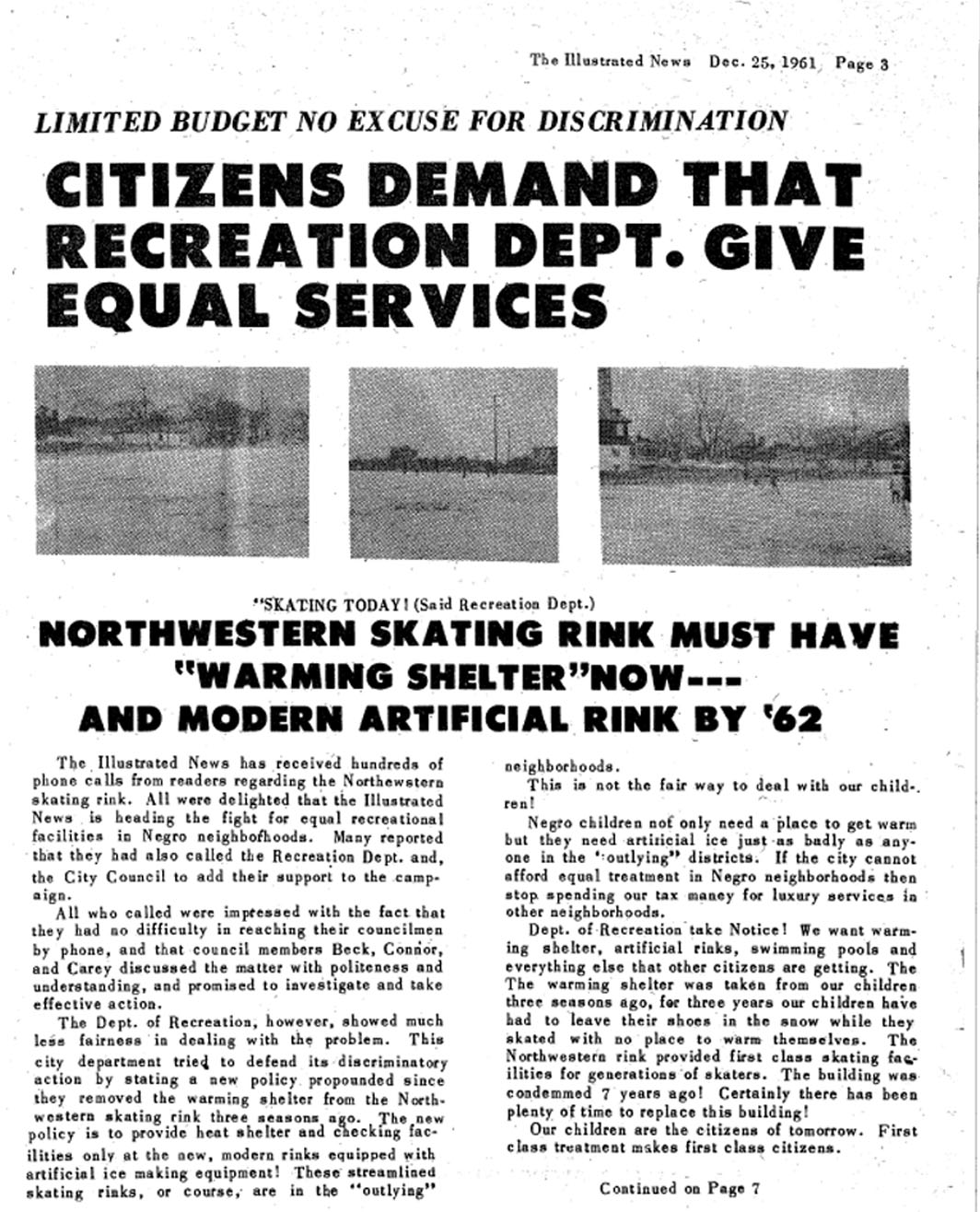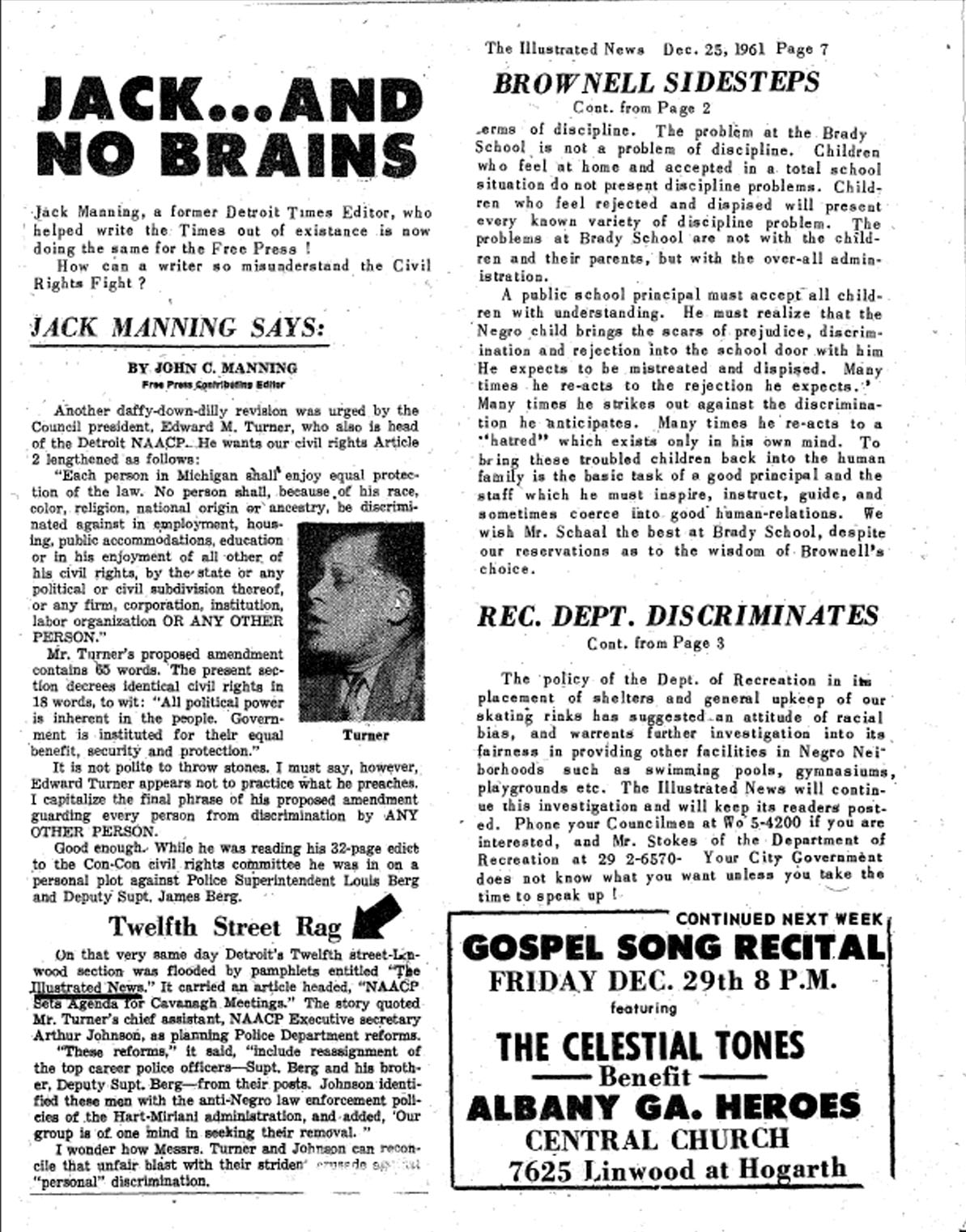 Part three of the ice skating shelter story – problem solved.