There has been a flurry of blog awarding going on recently and I have received a few.  I love knowing that people read my blog and I'm overjoyed when they like it.  I must admit though that I have always been uneasy about the passing the award along part and even the posting and writing about it part.  It took as long for me to write this post about awards as it does to write a regular blog post.

I remember the blogging award frenzy of 2009 -2010. It finally reached the point where there was nobody left to receive the awards because everybody had been nominated at least once. It hasn't gotten quite that far this time but it's heading there. This post – Blogging Genealogy: Blog Awards and SEO and the discussion now happening on Pauleen's blog here – Blog of the Year 2012 Award Updates raise some interesting questions and concerns about blog awards in general.
Instead of fulfilling the requirements for the awards, I would like to thank everybody who has given me an award and those who have read my blog and commented either here or on facebook or Google + or Follow Friday me on Twitter, and also those who read and think about what I post without commenting.  Instead of passing on the awards I am going to continue visiting blogs I enjoy, commenting when I have something to say and I'm going to set up a list of blogs that I read regularly and enjoy so that my readers can check them out for themselves if they want to.
Now the awards and Thank yous.
Because of the "Wonderful Team Member Readership Award" I discovered how to see the number of comments every reader ever made on my blog since moving to this site.  Who knew?  I didn't.  Sheryle of  A Hundred Years Ago was my most prolific commentator with 74 comments.
THANK YOU Liv, Catherine, Pauleen, Julie, Kathy, Shelley and Andrea for the following awards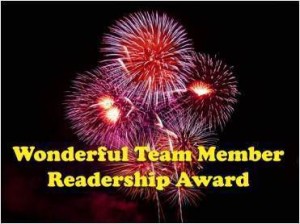 Liv of  Claiming Kin
Catherine of Seeking Susan~Meeting Marie~Finding Family
Shelly of My Genealogical Journey/Danish West Indian Family History
Andrea Kelleher of How did I Get Here? My Amazing Genealogy Journey.
Yvette Porter Moore of Root Digger Genealogy
Wendy of  Oregon gifts of Comfort and Joy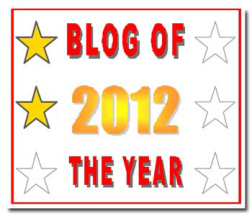 Pauleen of Family History Across the Seas
Julie of Anglers Rest

Kathy of Abbie and Evaline selected me for the Liebster Blog Award – "liebster" meaning "dearest" in German.