An Australian reader asked me how to make candied sweet potatoes after reading about the food we eat for Christmas. We have candied sweet potatoes at both Thanksgiving and at Christmas. The rest of the year I just bake them and sometimes mash them. The recipe my mother used is the same one I found in her old cookbook, although I'm sure that the one her mother made didn't come from a cookbook but they tasted similar. Maybe Nanny's were a bit sweeter.
The sweet potatoes are boiled and peeled. They are sliced and arranged in a baking dish with brown sugar and butter laid on top of each layer. They are then baked at 350 to 375 for about 45 minutes or until the syrup from the brown sugar and butter is as thick as you want it. I remember that sometimes parts of the sweet potatoes were crispy with the syrup. These days my oldest daughter, Jilo, makes the sweet potatoes for family gatherings.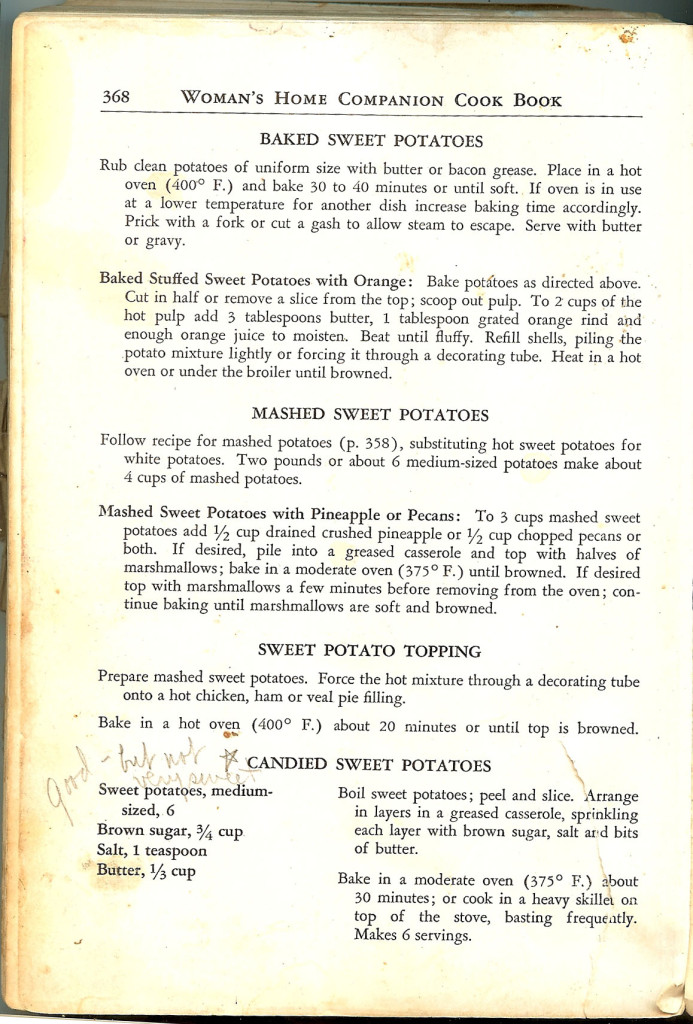 You can read about the history of the sweet potato here. I was surprised to learn that people candy sweet potatoes all over the world. I thought it was a recipe from the southern United States.