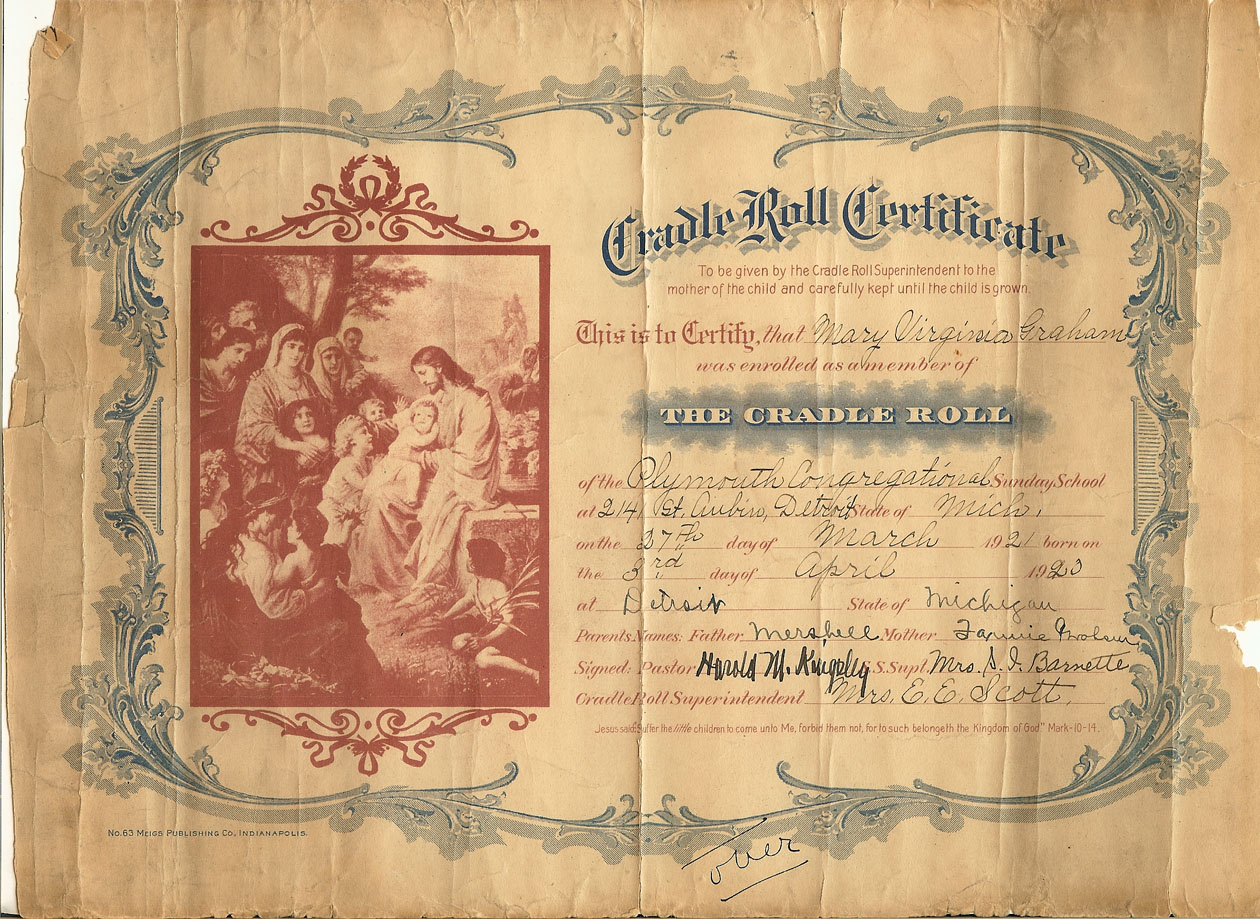 This is a certificate for my mother's oldest sister, Mary V. that her mother filled out.  She also wrote information on the back.
Transcription:
Cradle Roll Certificate
To be given by the Cradle Roll Superintendent to the mother of the child and carefully kept until the child is grown.
This is to certify that Mary Virginia Graham
was enrolled as a member of The Cradle Roll
of the Plymouth Congregational Sunday School
at 2141 St. Aubin, Detroit, State of Mich.
on the 27th day of March 1921 born on
the 3rd day of April 1920 at Detroit State of Michigan.  Parents Names:  Father Mershell – Mother Fannie Graham
Signed Pastor Harold M. Kingsley
S.S. Supt. Mrs. S. I. Barnette
Cradle Roll Superintendent  Mrs. E.E. Scott
Jesus said "Suffer the little children to come unto Me, forbid them not, for to such belongeth the Kingdom of God."  Mark – 10 – 14.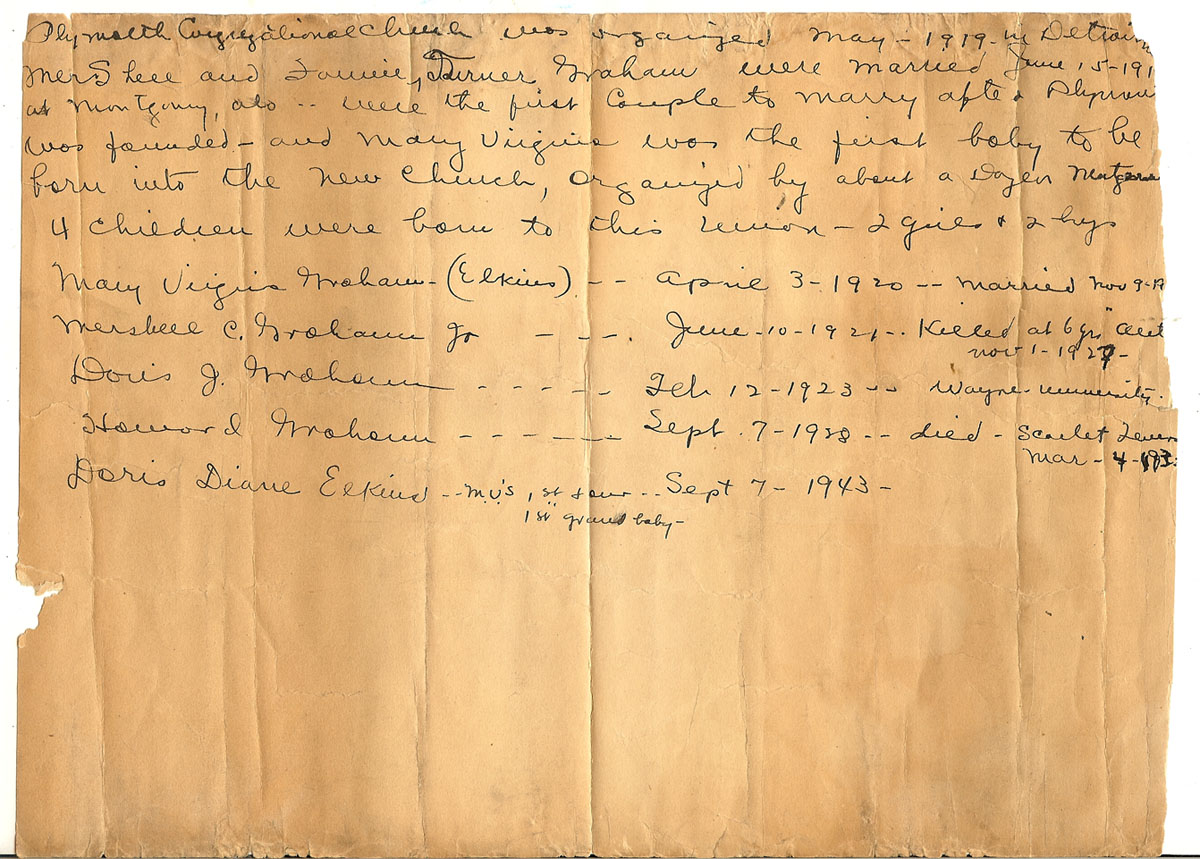 Reverse:
Mershell and Fannie Turner Graham were married June 15 – 191(9) at Montgomery, AL– were the first couple to marry after Plymouth was founded – and Mary Virginia was the first baby to be born into the new church, organized by about a dozen Montgom(ery__)
4 children were born to this union – 2 girls and 2 boys
Mary Virginia Graham – (Elkins) — April 3, 1920 — married Nov 9 19(41)
Mershell C. Graham Jr — June 10 – 1921 — Killed at 6 yrs aut(o)
Doris J. Graham —- Feb. 12 – 1923 — Wayne University
Howard Graham —-Sept. 7 – 1928 –died – scarlet fever Mar – 4 – 193(2)
Doris Diane Elkins – M.V.'s 1st and our 1st grand baby — Sept 7, 1943.