First posted on May 26, 2010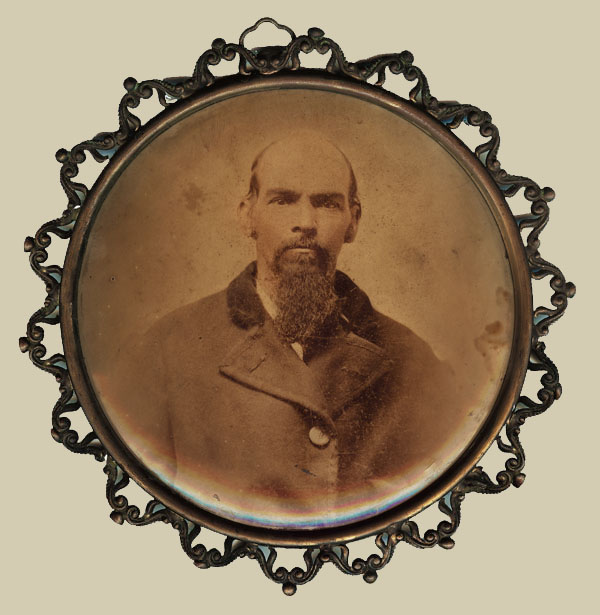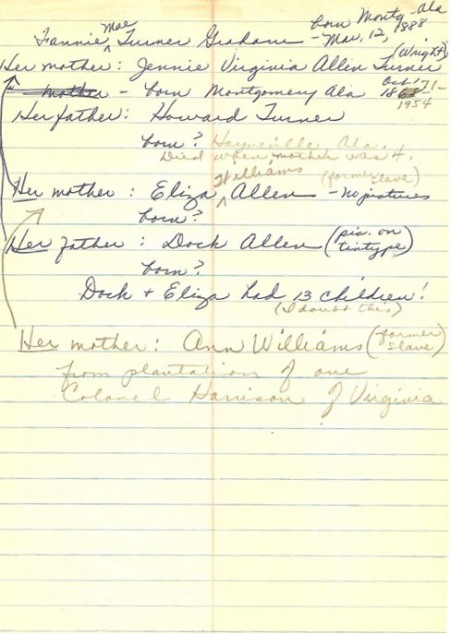 This is a tintype of Dock Allen, my great great grandfather.  He was born into slavery about 1839 in Georgia and died 29 May 1909 in Montgomery, Alabama.  It was in the dining room of my grandparents home in Detroit for as long as I can remember.  Eliza was his wife.  We had no picture of her.
In 1972 my husband and I relocated from Detroit to Atlanta. In 1973 our second daughter, Ife was born and my mother's father, Mershell Graham, "Poppy" died.  In 1974 his wife, Fannie Mae Turner Graham, "Nanny",  died.    And I became interested in family history.
I asked my mother to send me any information she remembered, as far back as she could go. She sent me the paper on the left.  She started with her mother and went back to Eliza's mother.