My Grandmother Pearl Reed Cleage with a pot of tea, early 1940s.
My grandmother always had a pot of tea on the dinner table. My sister, cousins and I grew up drinking cambric tea.  She made it for us by pouring a bit of tea in the cup and filling the rest with milk.  The first time I had chai at an Indian restaurant, it took me right back to my grandmother's cambric tea.  When my daughters call to say they are on the way over, I put on the water for tea.  Some drink cambric and some drink herbal.  I still prefer cambric, without sugar.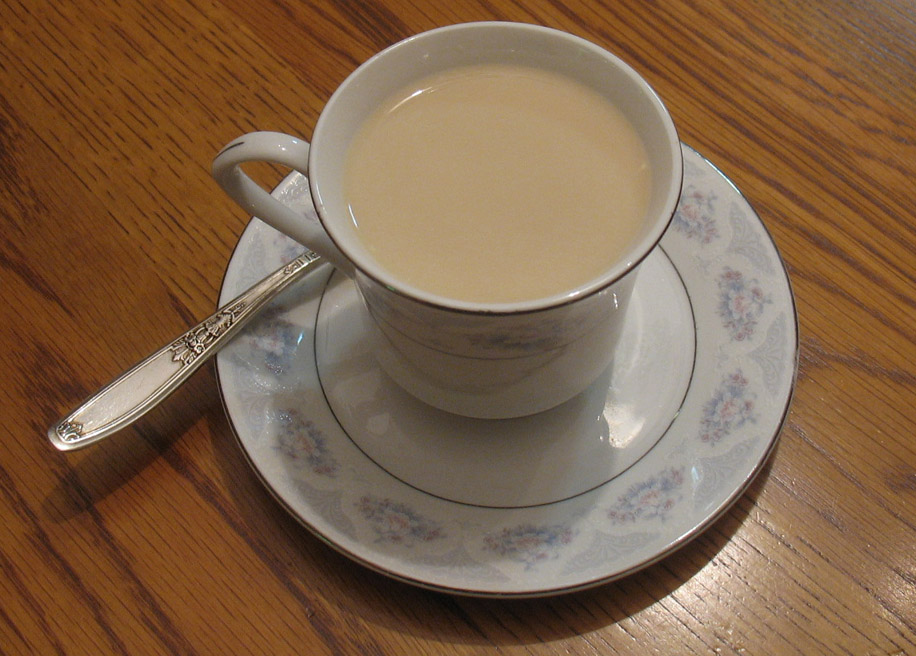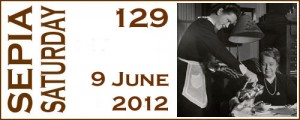 More information about cambric tea and how to make it. It's not that exact but for those who want the recipe click Mr. Peacock: The Comfort of Cambric Tea. Mr. Peacock seems to be pouring his tea from a chocolate pot, I notice.