I do not remember seeing my parents dressed up for this dance or any dance. The most dressed up would be for church or holidays and there were no evening gowns worn for those. I was six years old. I do not remember ever seeing my parents dressed up and going out. After we moved off of Atkinson to Chicago Blvd, I remember that my mother had several fancy gowns hanging in her closet, but never saw her wear one.
That radio was passed to me when I was in college and I had it for a number of years before I moved to very small quarters and most of my stuff disappeared. There was a phonograph in the lower part. You could also get short wave through the radio and I remember listening to Radio Habana Cuba during high school while I was studying Spanish.
Now, if they were down there practicing their steps to the radio or their collection of 78s, that would be a life I wasn't aware of. I was in college before I found those 78s and heard The Ink Spots, Bessie Smith and so many other classics. My mother never played them as I was growing up.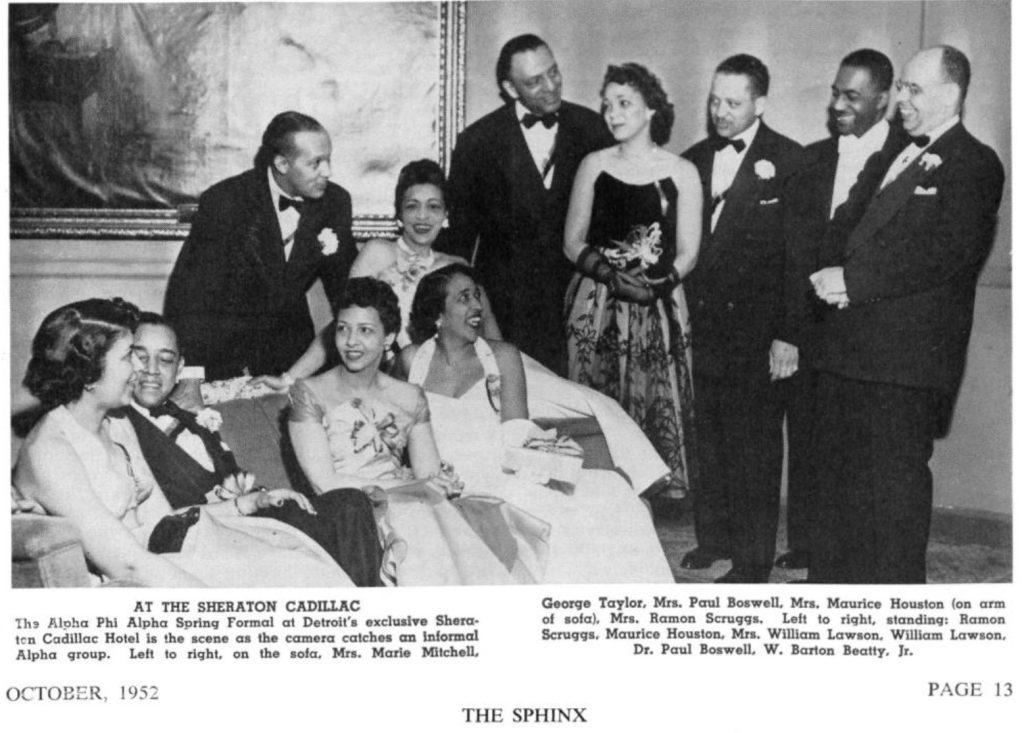 I found this article in the Alpha Phi Alpha fraternity magazine, The Sphinx, about a ball in the spring of 1952 in Detroit. This might be the one my parents were going to.
For more click about where we were living – A is for Atkinson.
I posted a companion photograph to this one in 2015. You can see it here -> Alpha Dance 1952
The Sheraton Cadillac in photographs through the years.