From my unpublished drafts. Abram Cleag's doctor describes his condition.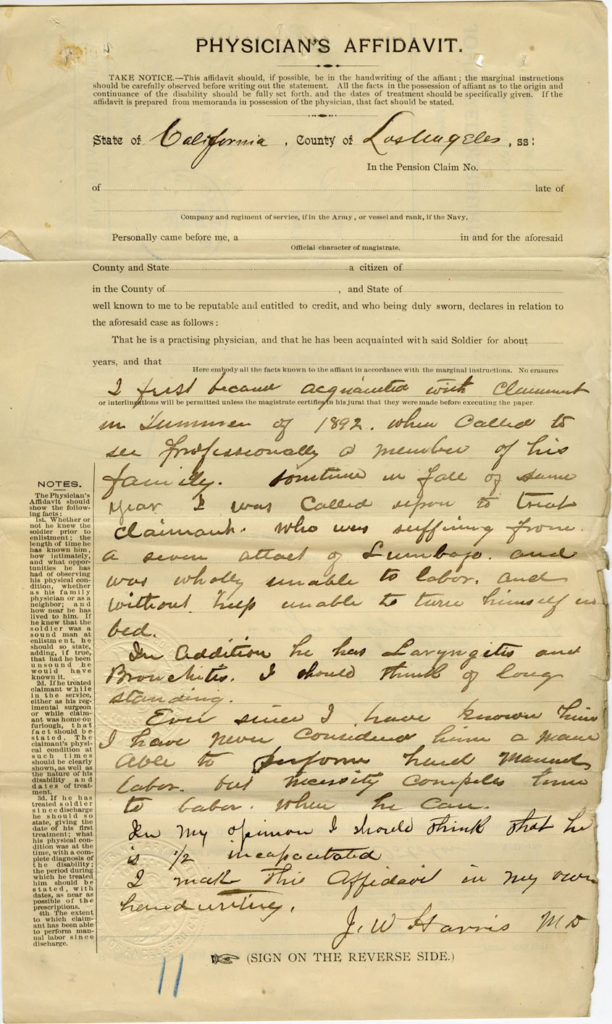 Physician's Affidavit
Los Angeles, California
7 October 1893
I first became acquainted with claimant in summer of 1892 when called to see professionally a member of his family, sometimes in fall of same year. I was called upon to treat claimant, who was suffering from a severe attack of lumbago and was wholly unable to labor and without help unable to turn himself as bed.
In addition he has laryngitis and bronchitis. I should think of long standing.
Ever since I have known him I have never considered him a man able to perform hard manual labor, but necessity compels him to labor when he can.
In my opinion I should think that he is ½ incapacitated.
I make this affidavit in my own handwriting.
J. W. Harris MD