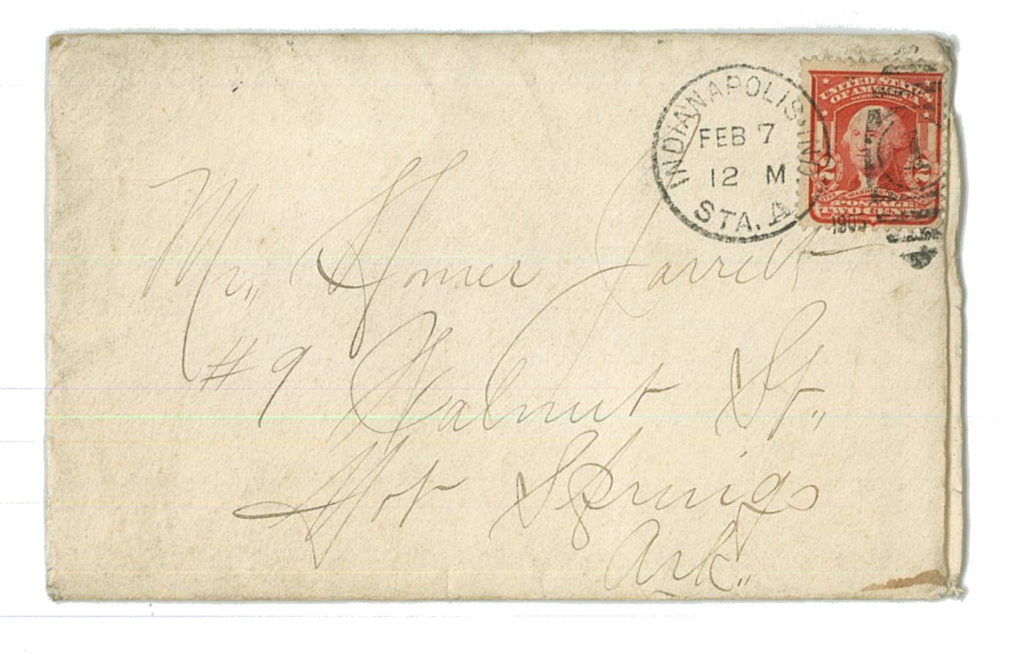 Homer Jarrett
9 Walnut St.
Hot Springs, Ark
2730 Kenwood Ave
Indianapolis IN
February 6, 1905
Dear Homer;
Your letter was received a few hours ago and I find you as obstinate as ever.
Homer I am so very sorry for your mother and for your family generally. They have had so much of sickness lately that your poor mother must be nearly broken down. It is too bad that she is ill now, just when your brother needs her attention so much. Will you be needed at home? I hope not. That is I hope it will not be required of you to come home.
Minnie and family left for home this morning. She would like to hear from you sometime. Her address is #596 McCallister Ave B.H. Michigan.
Homer, our acquaintance was very pleasant to me, I am only sorry that you did not find it so, and were continually finding fault with me. You are not aware of the fact, that you are the first and only person who ever told me that I was of a "flighty disposition". You seem to understand me better than anyone that I've came in contact with Homer, it seems that you should know why I did not turn to you?
Remember, I am only sorry for my "flighty disposition" in so much as it displeases you, I detest to displease anyone.
It seems that I've been very, very, willful, disagreeably flighty and everything else that I should not, Homer, in your eyes. Since all confidence is lost, why I think the case is hopeless. I should not care for anyone that I had no faith in and I do not think that anyone loves without it. I do not think, I should care for that one at any rate, for it would not satisfy me.
Glad to hear that you are doing so nicely and getting acquainted and being invited out so often. It must be cheerful to have two roommates? Pleased that your cold is better. Sorry the weather there is so various and disagreeable. Ours is lovely here.
Love from all
Sincerely Pearl D. Reed