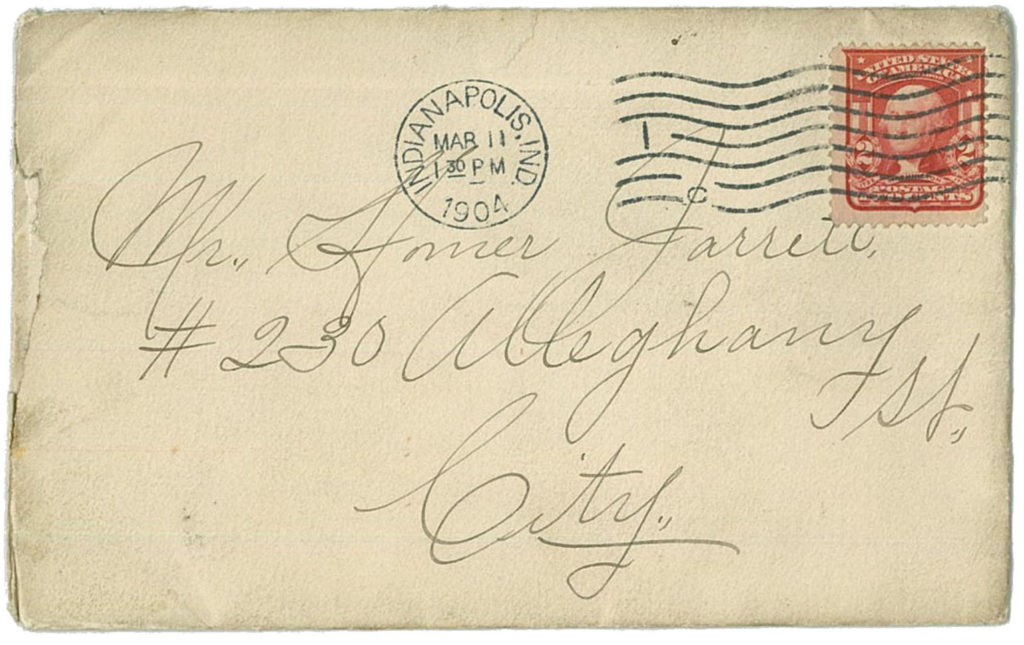 Homer Jarrett
230 Alleghany St. City
2700 Kenwood Ave
March 8, 1904
Homer;
Your letter was handed me at supper and don't you know, that I was rather glad to hear from you. I did not answer your letter before, because I thought you were tired of hearing such "silly" "little" letters. You have managed nicely to keep yourself out of sight lately, since I've come to think of it, I think it has been about a month – don't you?
I heard of the bad news that you had from home and Homer I send you my sympathy. Are they better now, I mean the ones that were ill?
In regards to my music, why I suppose I am getting on quite well. My tutor flatters me and tells me that I am doing "Oh, so nicely", but I don't believe one half of what is told me. Do you know I've changed from the guitar to the piano? You must think me the most changeable person Homer, but I get so tired of everything so very soon, you know.
Aren't you tired of this stuff Homer? Well I am.
Good-bye
Pearl
_____________
Did Pearl forget the letter she wrote just a month ago telling him off for insulting her mother?
Guitar? I had no idea my grandmother ever took guitar lessons. Some years later, she taught her niece Helen (Minnie's oldest daughter) to play the piano. When I decided to stop taking piano lessons, she told me I should continue because I could play at parties and for friends.
Pearl would have heard about Homer's family back in Georgia being sick from Minnie, who was married to Homer's cousin, James Mullins.