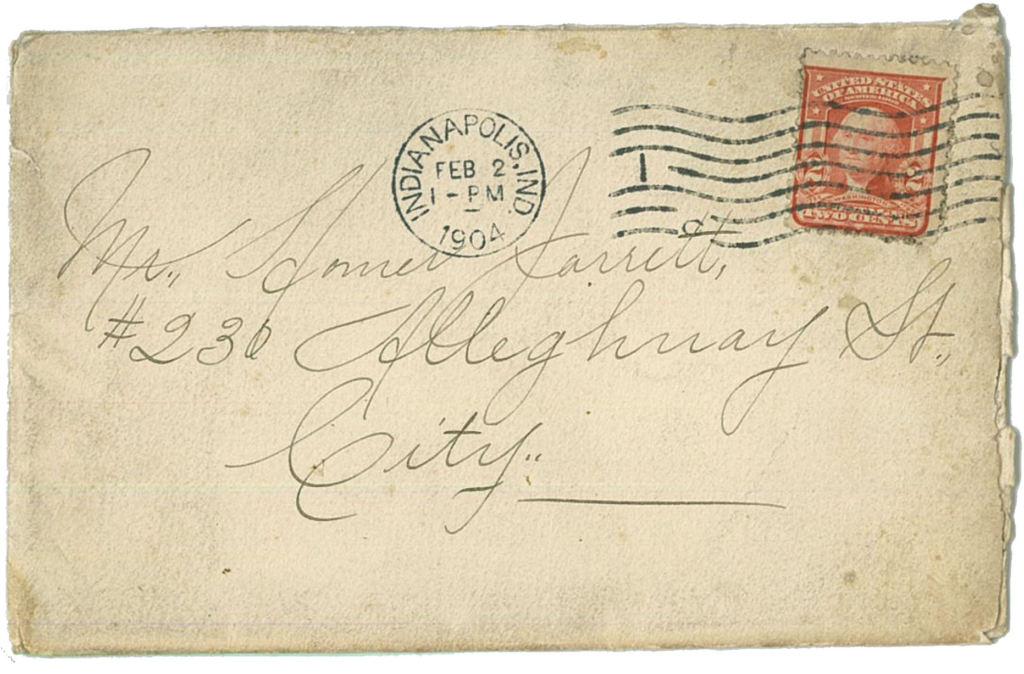 2714 Kenwood Ave.,
Indianapolis, Indiana
January 31, 1904
Homer Jarrett
9 Walnut St.
Hot Springs, Ark
Homer;
Your letter was received and I was rather surprised at the way you misunderstood everything that I said in my letter. I did not mean that anyone out here would try to injure you, for the boys all like you and respect you. They often speak of you with praise, and are always glad to see you whenever you come out.
You will please note that I meant that you would probably neglect your studies and thereby fail to make your grade if you thought of me often. You spoke of a certain vow that you had made and I did not want you to break it or, do anything else injurious to yourself, for me.
You wanted to forget me, you said, and, I thought you meant it and I have been trying to help you. You know I told you that I would. Homer, you had a novel way to find out what I thought of all the things which you have said to me. I congratulate you my friend.
Have I tired you Homer? I will cease now in I think I have explained my poor little letter. Now you understand me, do you not? I would be forgotten for your own sake, that you might be a learned man, and that your mother and friends would be proud of and pleased with you, Homer.
Hoping that I am fully understood at last, I remain,
Yours,
Pearl