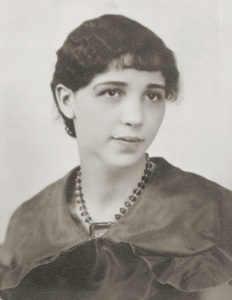 I found this photograph years ago in my Grandmother Cleage's photos. I asked my aunt Gladys who it was and she said it was Anna Roberta Reed, Uncle Hugh's daughter. When I posted it and identified it as such, her descendants assured me that it was not her.
While going through the archive of the Detroit Tribune recently, I found a newspaper article that identified her as Evelyn Thompson, daughter of Robert Carter.  She was married in September of 1935.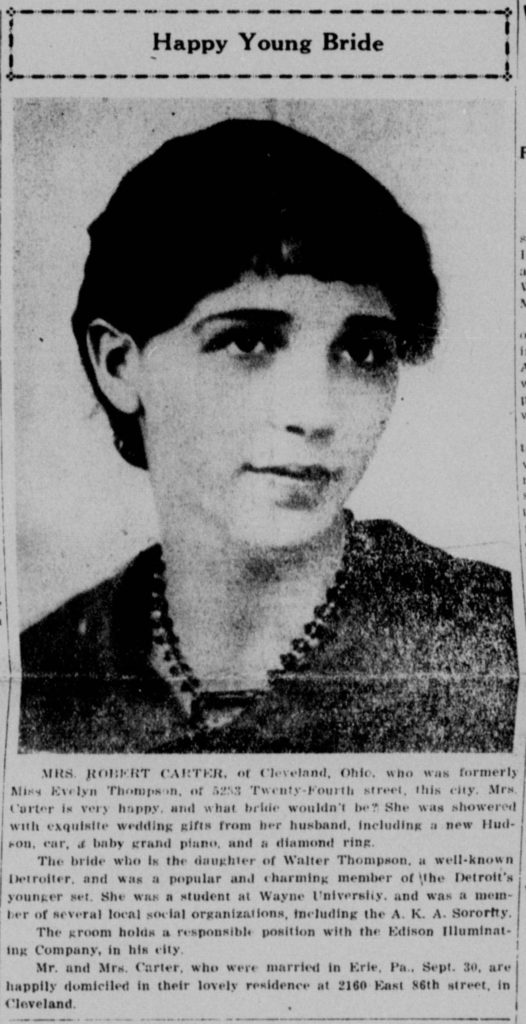 "Mrs. Robert Carter, of Cleveland, Ohio, who was formerly Miss Evelyn Thompson of 5253 Twenty-fourth street, this city. Mrs Carter is very happy and what bride wouldn't be? She was showered with exquisite wedding gifts from her husband, including a new Hudson car, a baby grand piano and a diamond ring.
The bride who is the daughter of Walter Thompson, a well-known Detroiter and was a popular and charming member of the Detroit's younger set. She was a student at Wayne University and was a member of several local social organizations, including the A.K.A. Sorority.
The groom holds a responsible position with the Edition Illuminating Company in his city.
Mr. ad Mrs. Carter, who were married in Erie, PA. Sept 30, are happily domiciled in their lovely residence at 2160 East 86th street, in Cleveland."
She appeared in the same paper with the same photograph several years later:
"Mrs. Evelyn T. Carter of Cleveland, formerly Miss Evelyn Thompson of this city, who recently spent two weeks as guest of her father, Walter Thompson, on 24th street. She was accompanied by her infant son."
Evelyn Thompson graduated in 1931 from Northwestern High School in Detroit. That is the same year my Uncle Louis Cleage graduated.  That explains her picture in the family photo box.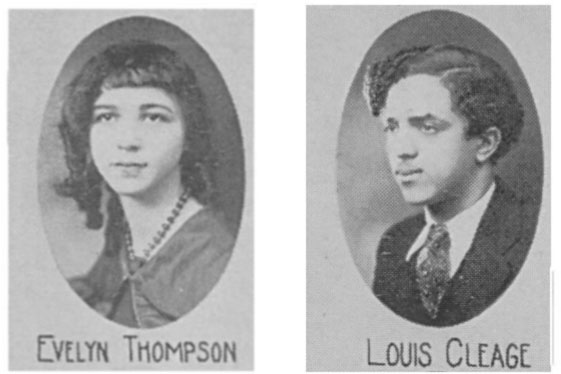 I found one other clipping, her obituary in the "Plain Dealer" April 6, 1977.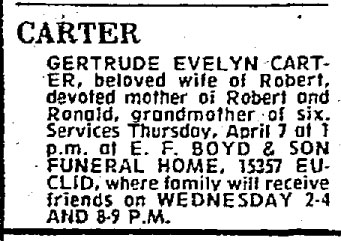 ______________________
News items were found on Newspapers.com. School yearbook photos found on Ancestry.com. First photo from my personal collection.