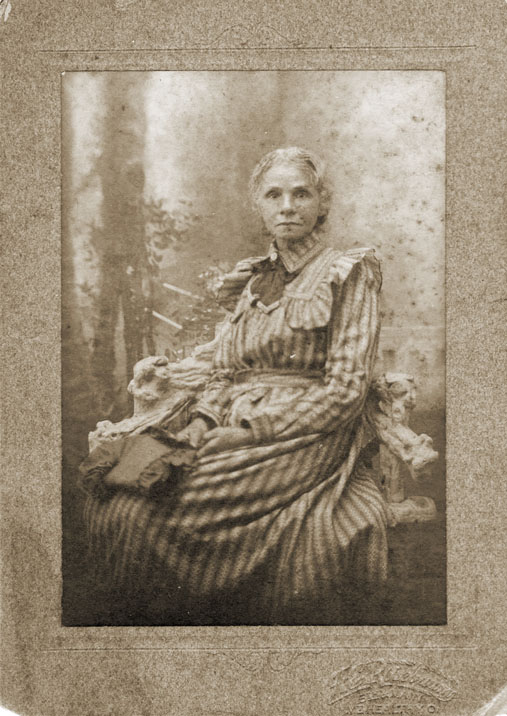 This is my 4th year participating in the A-Z Challenge. I am writing about people who were born into slavery and lived to be free and their descendants. Most of them are not related to me.
---
Today's post started with the photograph above. My friend Zann shared it with me. It is one of the things that made me chose "Telling Their Stories" for my A to Z Challenge theme.
Margaret Lane Alley was the daughter of Allen Lane – Born 1810 in Kentucky (Click the link to see his story.). James Hardage Lane owned Allen and three others. He set all of them free in his will. Margaret and her siblings were owned by someone else. Who, I do not know. I spent most of today looking through slave censuses trying to figure it out, but the enslaved were not named in the slave censuses, just age, sex and color were given. Without names it was a guessing game and I gave up.
Margaret and her husband John Alley were both born into slavery in Kentucky. They were married in 1861 and relocated to Cincinnati, Ohio after they were free. Both of their children were born in Ohio. In 1870 the family lived in College Hill, Cincinnati Ohio. John did day labor and Margaret kept house. Neither could read or write. Their children were five year old John, Jr. and three year old Louisa.
In 1880 the family owned their home on North Bend Road in College Hill. John, Sr. was a laborer and could read, but not write. Margaret was keeping house. The children had both attended school the previous year and were literate. The census says that John, Jr. was out at service so he was also working. Margaret's younger brother, Thomas was living with them. He was a laborer, could read and write and had consumption. He was thirty years old.
Betty Ann Smiddy gives a description of their little green house and a bit of it's history in her online book A Little Piece of Paradise… College Hill Ohio
"On the south side of North Bend Road not far from Savannah was a little green frame cottage,…. in which an African American family lived. We have learned that this lot was bought in 1880 by John Alley, Sr. from the College Hill railroad. … Mrs. Rosemary Forbes remembered of seeing a tall, thin black man who played a 'squeeze box' living in the green cottage, which had no foundation, only stones supporting the four corners."

In 1900 John was sixty. He had been out of work for 11 months during the previous year. Margaret was 61. Their daughter Louisa's two oldest children were living with their grandparents. They had attended school. The youngest daughter was with her parents in Kentucky where Louisa's husband was a minister. The Alley's owned their house free and clear.
In 1910 John Alley was 79 and no longer working. Margaret was 72. They were living in their house on North Bend Road. Their son, John Jr, and his wife both died in 1904. Their twelve year old son, Frank was living with his grandparents.
Margaret Alley died on August 28, 1910. She was 72. John Alley died in 1917 in Indianapolis, Indiana where he was living with his daughter Louise and her family. He was 86 years old.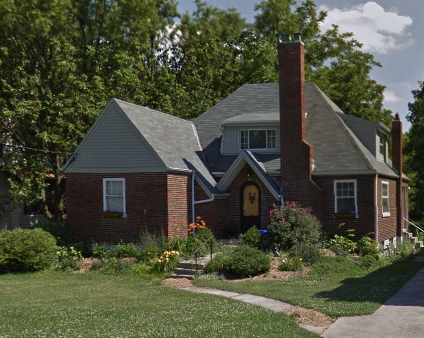 ---
I wish I could have figured out where Margaret and her siblings were enslaved after their father was freed around 1840. That left them as slaves for over 20 years after he was free. I found the information in Census records, death records and directories on ancestry.com and familysearch.com. Special thanks to Zann Carter and Lisa Schumann for their help.