Reading about the present teacher's sick out and the student walkouts in Detroit reminded me of this boycott of Northwestern High School in 1962. I was a junior and remember picketing in the cold. Several students from our church Youth Fellowship came and picketed with us even though they were students at Cass. Most of my classmates went to school that day, I particularly remember one of my friends said she was not going to stay home because she didn't want to miss a day at school. Sometime later students from Northwestern were bused out to the white schools with vacant seats.
Click any of the images to enlarge for reading.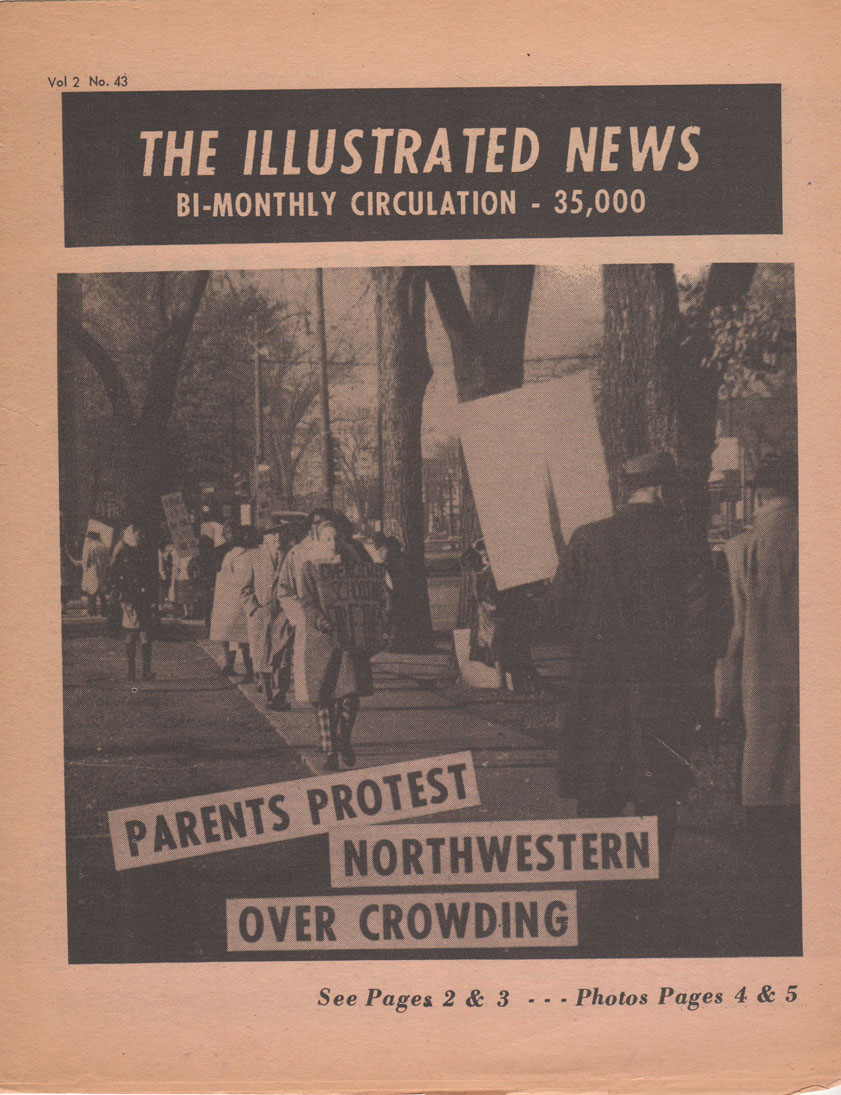 My sister Pearl in the checked pants carrying the sign. My father on the far right side walking towards Pearl.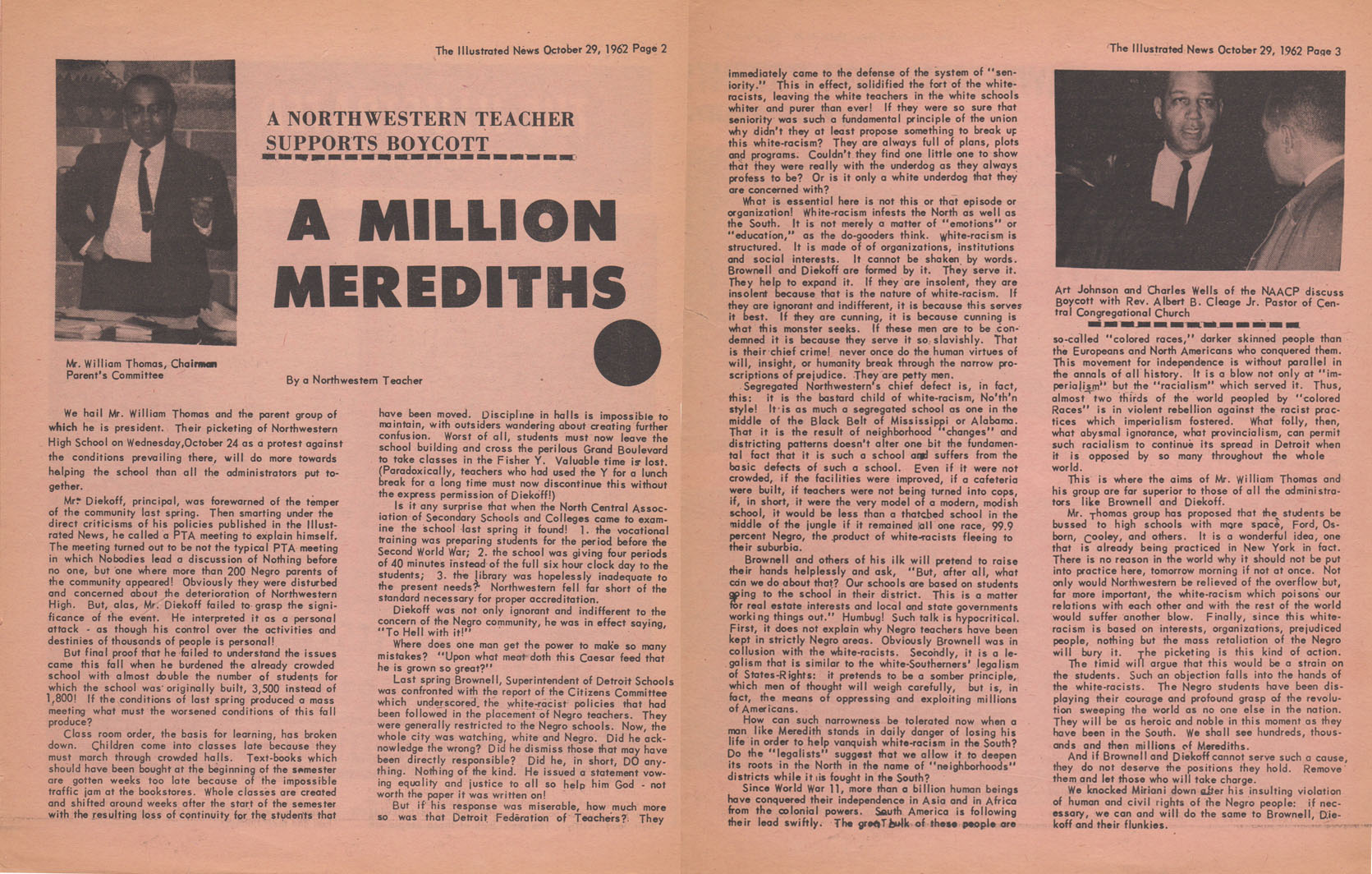 I am pretty sure "A Northwestern Teacher" was Ernest Smith, an activist and member of my father's church.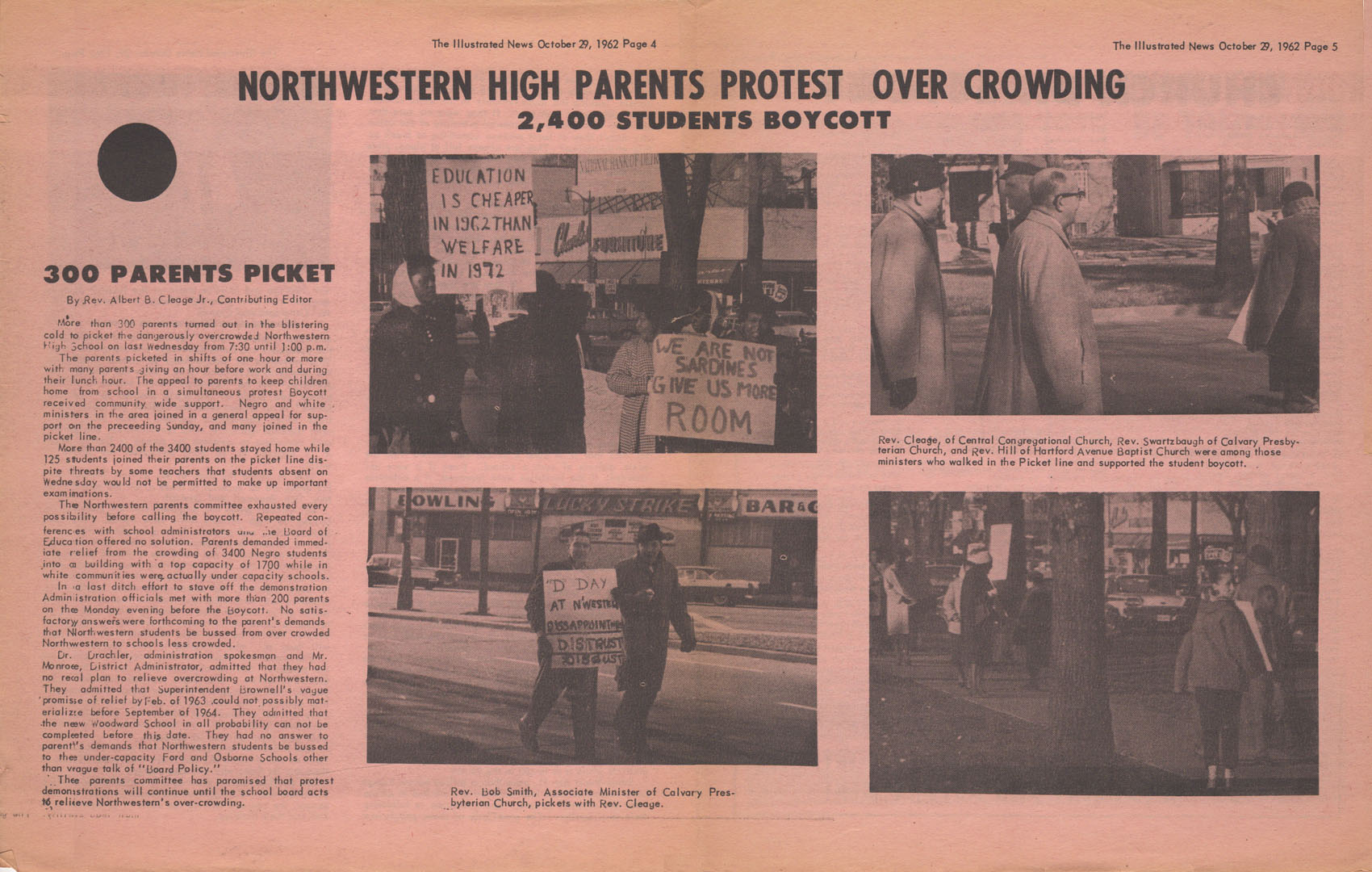 I am in the front bottom right photo, turning backwards with the high water pants.