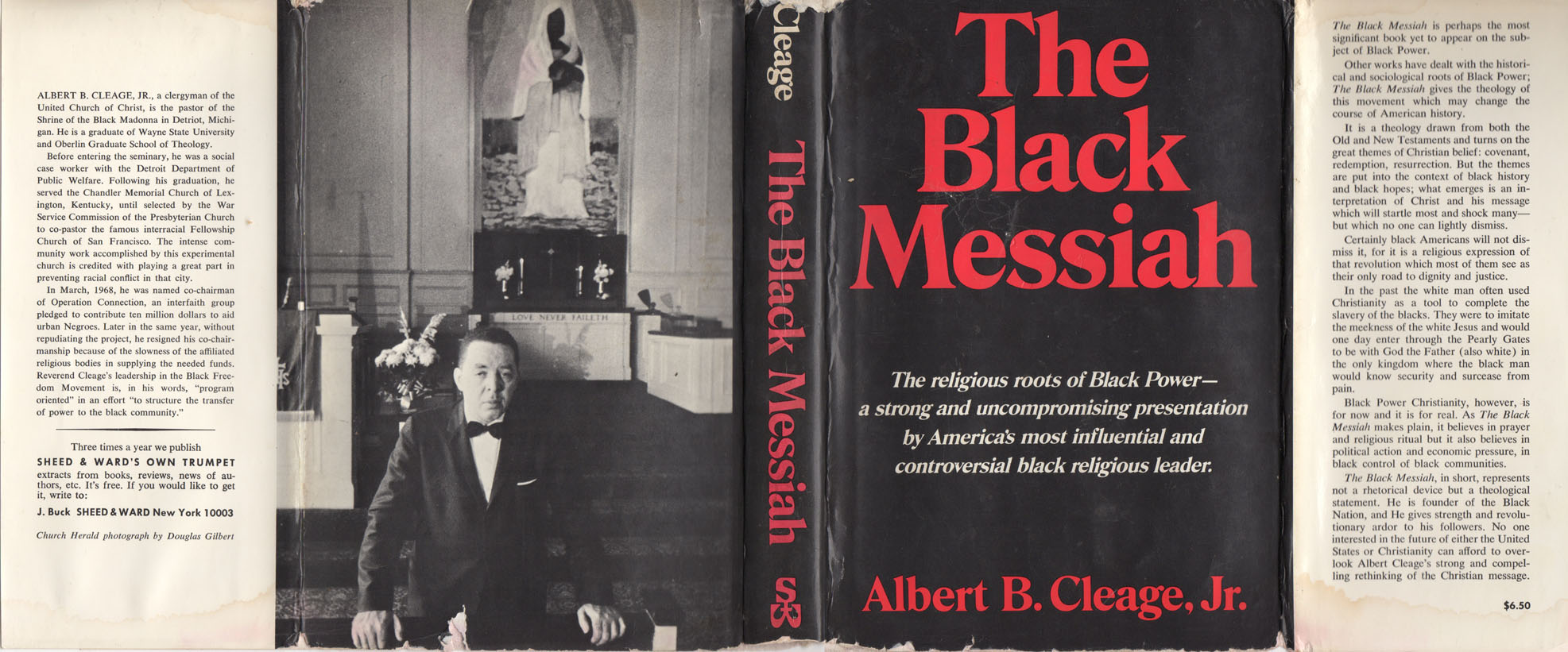 The Black Messiah was published in 1968. It was taken from sermons that my father made about black power and the black Jesus. I have all of those sermons am thinking about putting them online in the coming year.
I remember taking my copy with me when I went on my cross country bus/train/plane trip after graduating from Wayne State University. At the train station in San Francisco, as I waited to catch a train to D.C., a young white guy came up and started talking to me. He asked about the book but mainly he wanted to talk about waiting for his girl friend (or a woman he hoped would be his girl friend) coming in on the next train.
I also remember lending my mother-in-law my copy when she was visiting us in Simpson County, Mississippi. She didn't finish reading it before she was scheduled to take a flight back to St. Louis. She carefully covered the book with a brown paper bag cover because she didn't want anybody to see the cover.
Below, Rev. Albert B. Cleage, Jr., interviewed by Scott Morrison, Mutual News (New York: Radio Station WOR-AM, November 1968)