Both of these are from the house at 5397 Oregon, Detroit. I have no idea what Pearl and I are watching but it seems to have our interest.  I did the drawing below in my sketch book for one of my drawing classes a few years later.  You can see several other photographs of my mother and sister and me watching (or not watching) tv in the header above.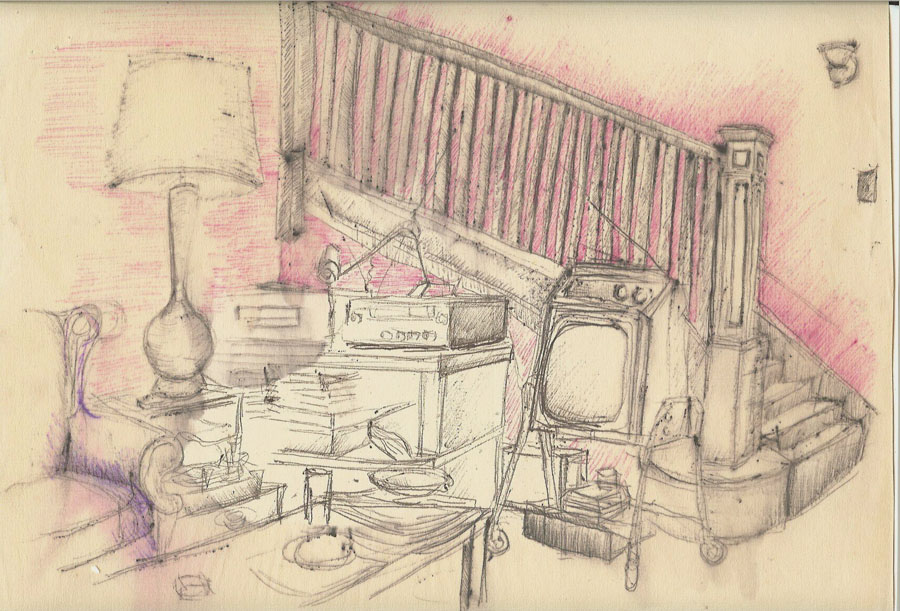 When I left home, I didn't have a television until 1973 when my sister gave us a small TV so we could watch a program that she produced. We continued using that television until it was stolen in 1978 when I was at a prenatal visit. It was so wonderful not having a TV that it wasn't until the 1990s that we got another one. That one was built so that we could watch videos, which is what we did for a long while.  I think it was several more years before we actually started using the television part of it.
Right now we do not have a working television. We do have a large computer screen that is hooked up to Roku and my computer and we can watch movies and videos that way now. We even catch a few television shows sometimes.