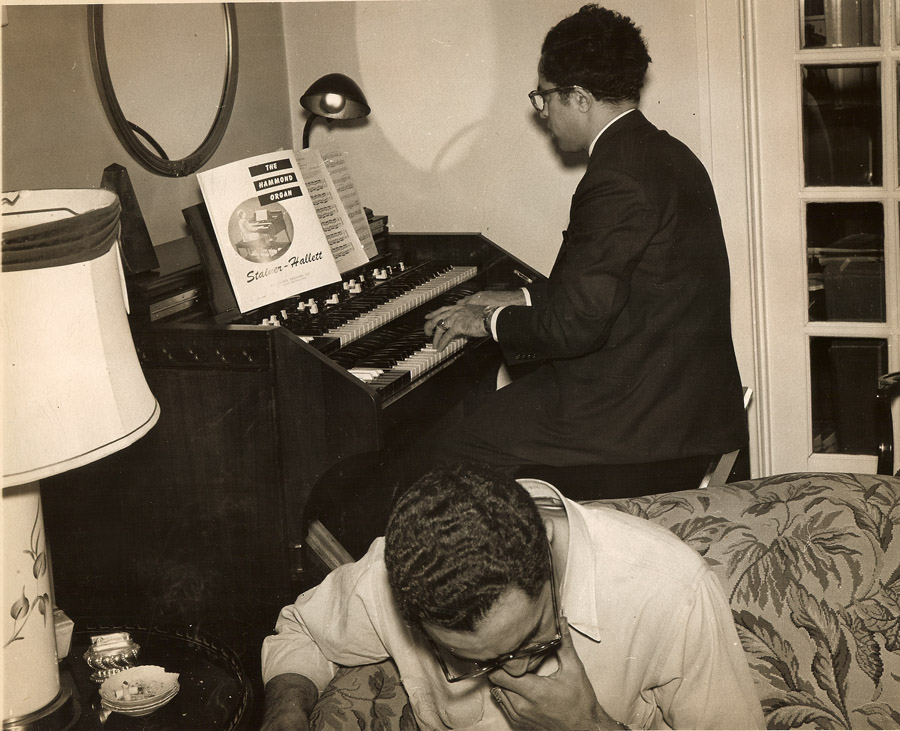 In keeping with today's Sepia Saturday theme, I offer my uncle, Dr. Louis Cleage playing an organ. Louis had many talents and interests. He spoke fluent Spanish and visited Mexico frequently. He drove the fastest speed boat on Lake Idlewild in his day. He had a short wave radio in the basement and as WAFM talked to the world. He also was wrote "Smoke Rings" for the Illustrated News during the early 1960s. He had a wicked sense of humor and a laugh unlike any other I have heard. And I'm sure I'm leaving out half of it.
Louis began practicing medicine with his father at the Cleage Clinic on Lovett in the 1940s and continued practicing there until 1974. He closed the doors and walked away after being held up numerous times for prescription drugs.
This organ also featured in a popular Sepia Saturday offering of my mother "My Mother – 1952".