My cousin Marilyn recently sent me copies of some photographs and family documents. Tucked into the envelope was this poem. She asked me to share it, and even though modesty made me hesitate to publish it, here it is.
My Cousin Kris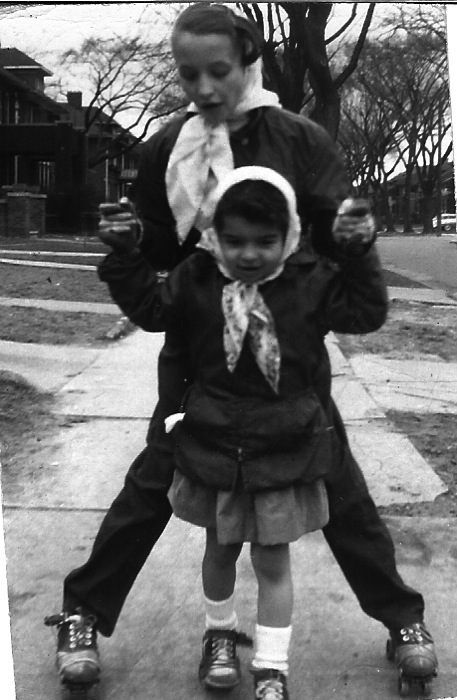 She keeps all the pictures,
And copies all the stuff.
And after all that creative work,
That still is not enough.
She sends copies to the family
And searches for the lost.
All out of her pocket,
Never asking for a cost
She loves the work she's doing,
And is very computerized.
She'll create a family tree
And come up with great surprises.
Always helping family,
Raising all her own
Productive, wonderful children,
From the seeds that she has sown.
Another generation
Has come into her life
Beautiful, smart grandbabies
The daughters, now a wife.
She has a laugh that makes me smile
And we remember olden days.
A cousin I can talk to
With great listening ways.
My cousin Kris, so smart
To go with a special soul
A mind forever thinking
And a warm heart of gold.
Cuz, keep doing what you're doing
Be blessed in all your days
Know you're appreciated
In oh, so many ways!
By Marilyn Elkins