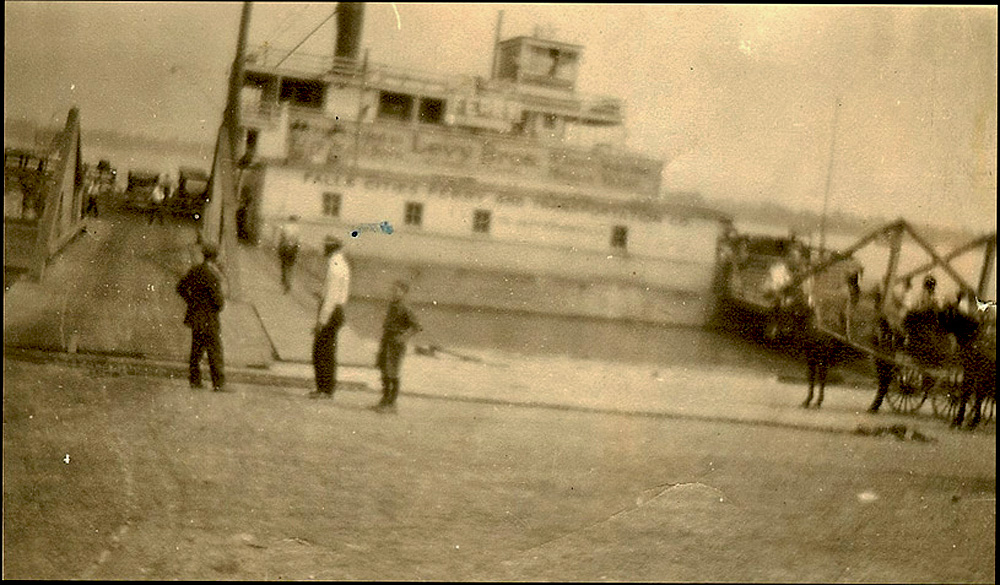 In my new batch of photos, I found another photograph in the #160 series that I showed in my last post, here.  I didn't notice, until after I posted this photo a few minutes ago, that there were words on the building, "Levy Bros."  "Falls City Ferry and Transportation Co."  Looking at the landscape, behind the ferry and building, I saw a distant shore.  No longer looked like Athens, TN!  Which is why I deleted that post and started looking things up.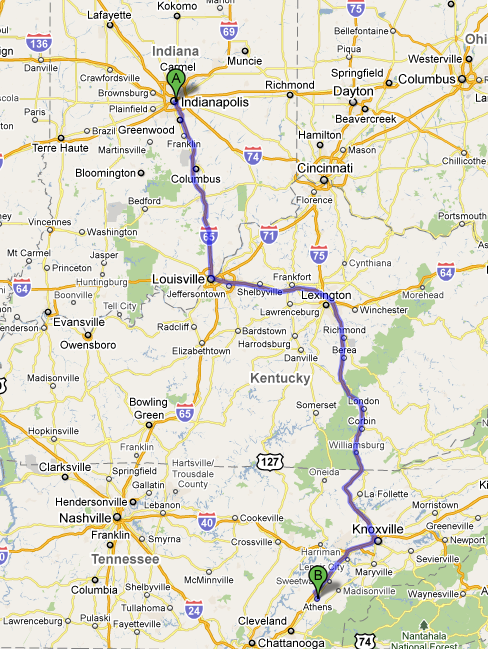 I googled "Falls City Ferry and Transportation Co."  and found this entry in 'The Encyclopedia of Louisville' page 286.  "The last ferry operation was between Louisville and Jeffersonville.  The original company, facing difficult competition from electric interurban car service over the Big Four Bridge beginning in 1905, was reorganized as the Falls City Ferry and Transportation Co. in December 1920, with David B.G. Rose as principal shareholder.  Among the minority shareholders was Harland D. Sanders, later of Kentucky Fried Chicken fame.  Though the passenger load declined through the 1920's vehicular traffic increased as automobiles proliferated.  There was as yet no vehicular bridge between Louisville and Jeffersonville.  Fares were low.  During the 1920's pedestrians were carried for five cents.  Once aboard they could ride all day for that modest fee."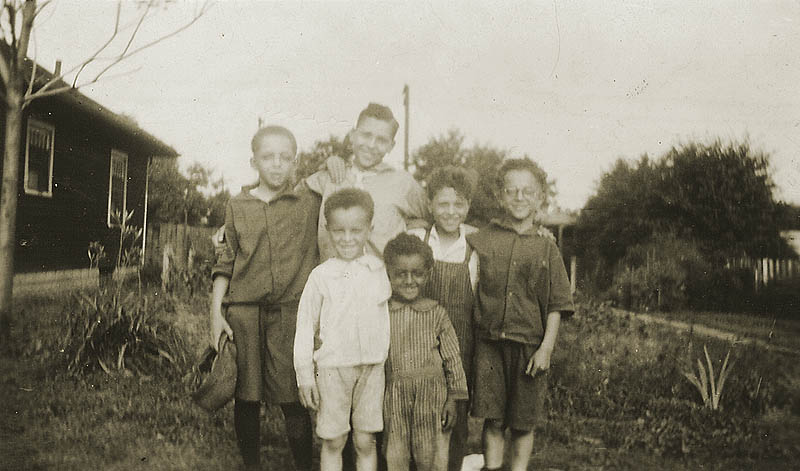 Louisville is not on the Detroit, MI to Athens, TN route.  It is on the route from Athens, TN to  Indianapolis, IN, where Uncle Hugh Reed still lived.  In fact, I have a photograph of my father and his brothers taken with Uncle Hugh's sons, perhaps on the same trip.  In this photo we have front row, Henry and Hugh Cleage.  In the back row, Albert  Cleage (my father), Hugh Reed Jr,  Thomas Reed and Louis Cleage. About 1921 in Indianapolis, IN. My father is wearing the same outfit.