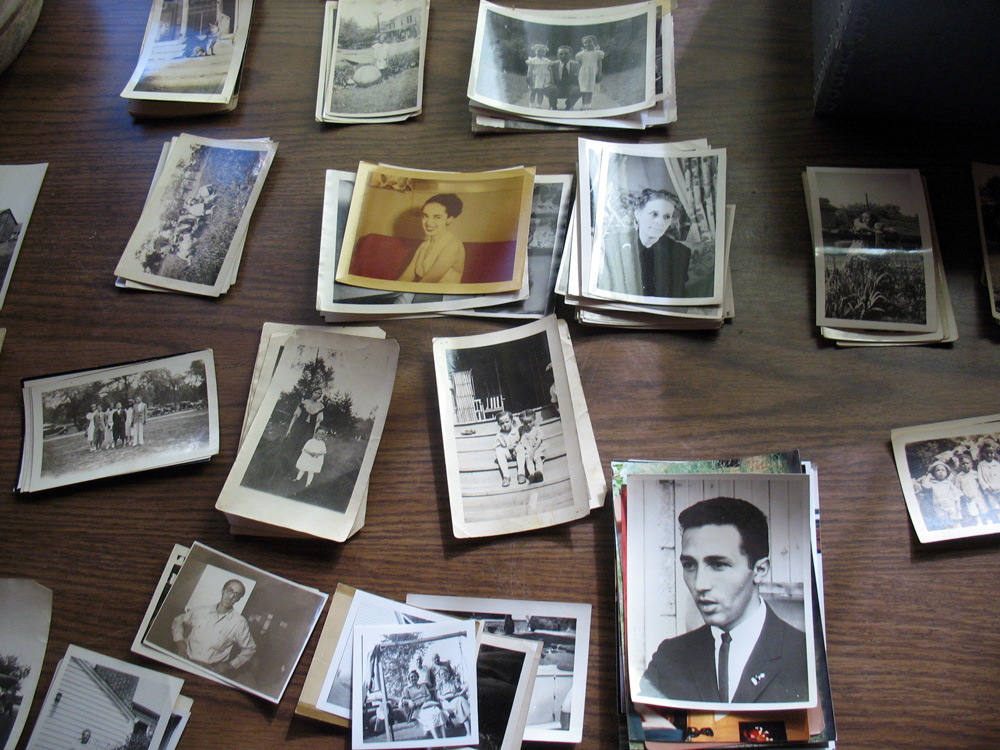 This week I spent hours putting my photographs from the paternal side in order.  First by grouping them into piles according to the numbers on the reverse side.  After dividing them up by number, I then started dating the files.  I was able to determine who some of the babies were in later photos by which siblings were already there and how old they were.  I will show some of these in a later post.  It's been slow going and I almost missed Sepia Saturday.  However I thought I should make an entry.  Above you see some of the piles.
These two photographs have the same number.  I have wondered for years if that boy with the stocking cap on standing next to the car was my father.  When I saw the photo of my Uncle Louis (on the left) and my father, Albert, with the stocking cap, I saw it was him.  There are other photos that have both boys that have different numbers but they appear to be taken at the same time on one of the family's annual trips to Athens Tennessee, my grandfather's hometown.  One brother, Edward, remained in Athens.  The rest of the family ended up first in Indianapolis, IN and then in Detroit, MI.
Here are some other posts about the Athens branch of the Cleages.
Uncle Ed's daughters – 1917.  Memories to Memoirs, and Juanita and Daughters.
To Read more Sepia Saturday post and to participate click HERE.