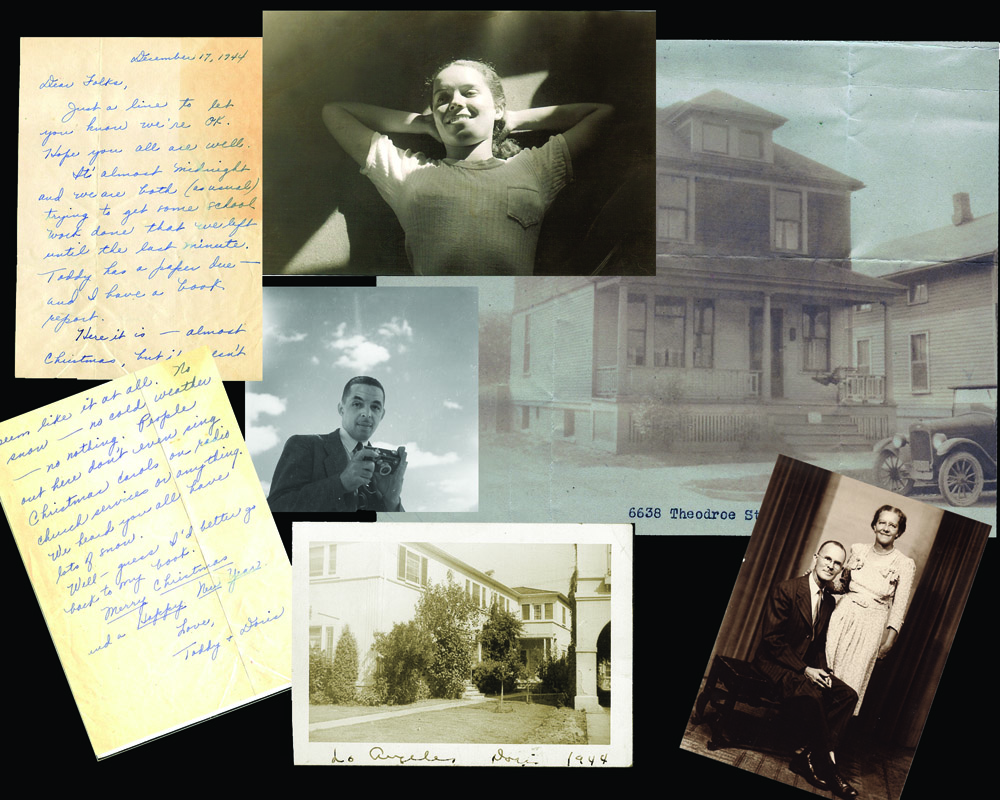 Christmas 1944 was my parents second Christmas together. My father, Albert B. Cleage Jr (Toddy) had taken a year off from the ministry to take classes in film making at UCLA. He planned to use it later in the church. My mother, Doris Graham, was working as a social worker and apparently taking a class too. They were living in Los Angeles, Ca, missing Detroit and their families. In the montage we have in the top/center my mother, below her is my father. The house my mother grew up in is the big photo of the house on Theodore, below is their Los Angeles apt. The last photo is my mother's parents Mershell (Poppy) and Fannie (Nannie) Graham. This is a letter my mother wrote home Dec. 17, 1944.
December 17, 1944
Dear Folks,
Just a line to let you know we're ok. Hope you all are well
It's almost midnight and we are both (as usual) trying to get some school work done that we left until the last minute. Toddy has a paper due – and I have a book report.
Here it is – almost Christmas, but it doesn't seem like it at all. No snow – no cold weather – no nothing. People out here don't even sing Christmas carols on radio church services or anything. We heard you all have lots of snow. Well – guess I'd better go back to my book.
Merry Christmas
and a Happy New Year.
Love,
Toddy + Doris
Related Posts
Christmas Day 1944 – Part 1
Christmas Day 1944 – Part 2
Christmas Day 1944 – Part 3