As of July 8, 2013 Atlanta has had the rainest year on record. We've already had more rain than we had during all of 2012. It's been raining almost everyday for weeks. And rain is predicted for the rest of this week. The drought is definitely over, for now anyway.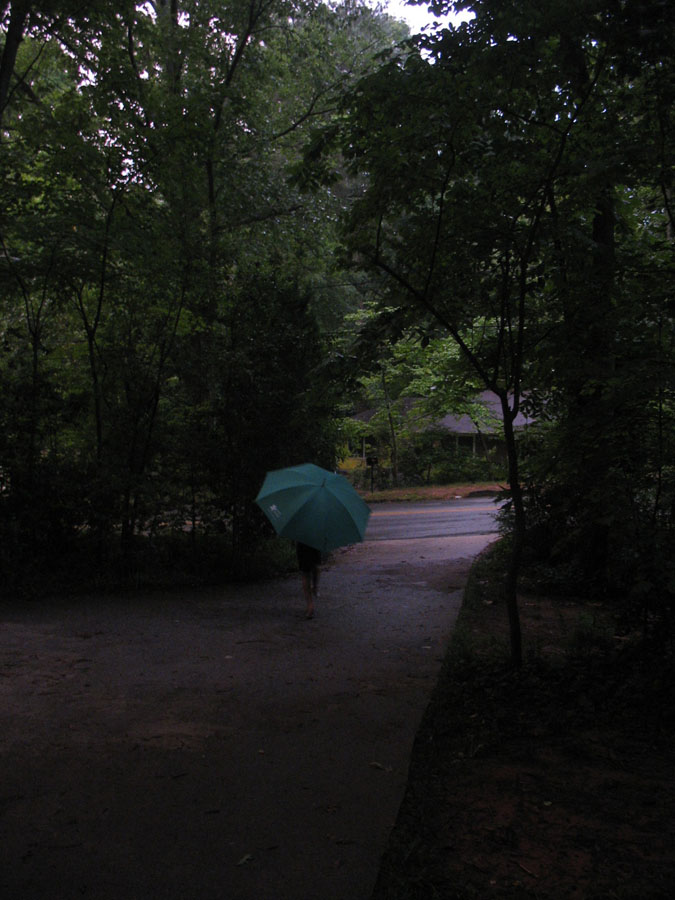 This was written by my daughter Ayanna after our move from rural Mississippi to the small city of Excelsior Springs, MO. She was about 8 and it was 1984. An edited version appears below.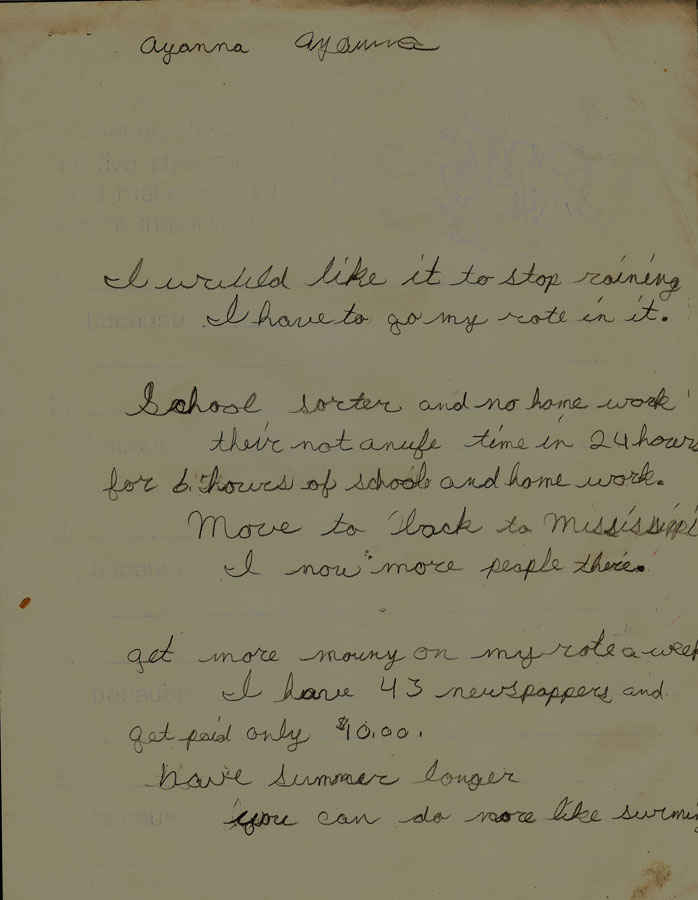 Ayanna            Ayanna
I would like it to stop raining.    
      I have to do my route in it.
School shorter and no home work.
    There's not enough time in 24 hours for 6 hours of school and homework.
Move back to Mississippi.
     I know more people there.
get more money on my route a week.
    I have 43 newspapers and get paid only $10.
have summer longer 
  you can do more, like swimming.