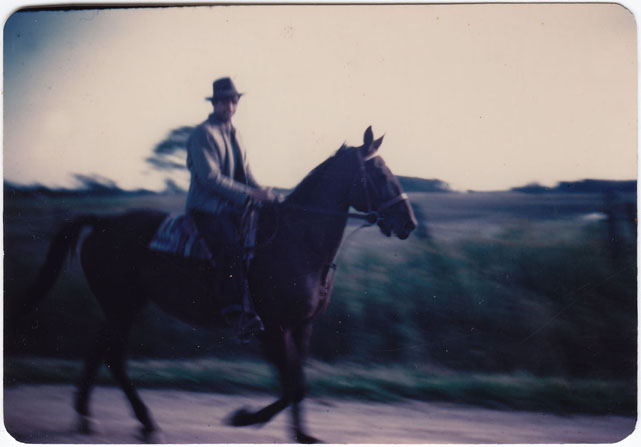 #1 During the 1960s my Uncle Louis and various family members and friends traveled to Mexico. They stayed in out of the way hotels and places. Louis became very proficient in Spanish and was happy to talk to any of us in Spanish. Unfortunately, I never was invited on any of these trips. The above photo is an unmarked photo from the Cleage collection. I think it was taken in Mexico. Then again, maybe it was taken in Michigan in the country during the 1940s.
#2 I posted this article about a horse jumping through a windshield in 2011. Thought I would give it another go. Victor Tulane was my great grandmother's sister Willie's husband. He was a successful Montgomery businessman.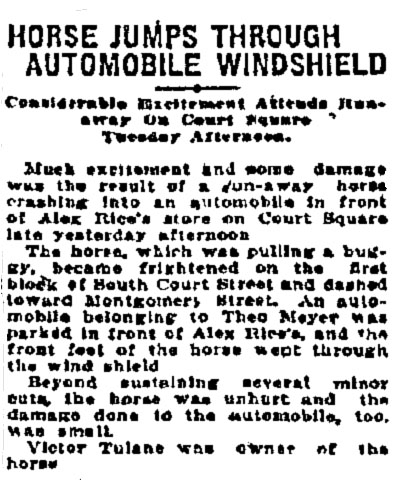 Horse Jumps through Automobile Windshield
Considerable Excitement Attends Runaway On Court Square Tuesday Afternoon.
Much excitement and some damage was the result of a run-away horse crashing into an automobile in front of Alex Rice's store on Court Square late yesterday afternoon.
The horse, which was pulling a buggy, became frightened on the first block of South Court Street and dashed toward Montgomery Street. An automobile belonging to Theo Meyer was parked in front of Alex Rice's and the front feet of the horse went through the wind shield.
Beyond sustaining several minor cuts, the horse was unhurt and the damage done to the automobile, too, was small.
Victor Tulane was owner of the horse.
Date: January 27, 1915
Location: Montgomery, Alabama
Paper: Montgomery Advertiser
Article from The GenealogyBank