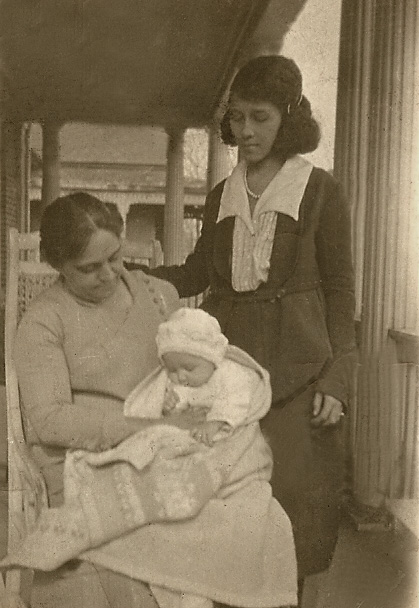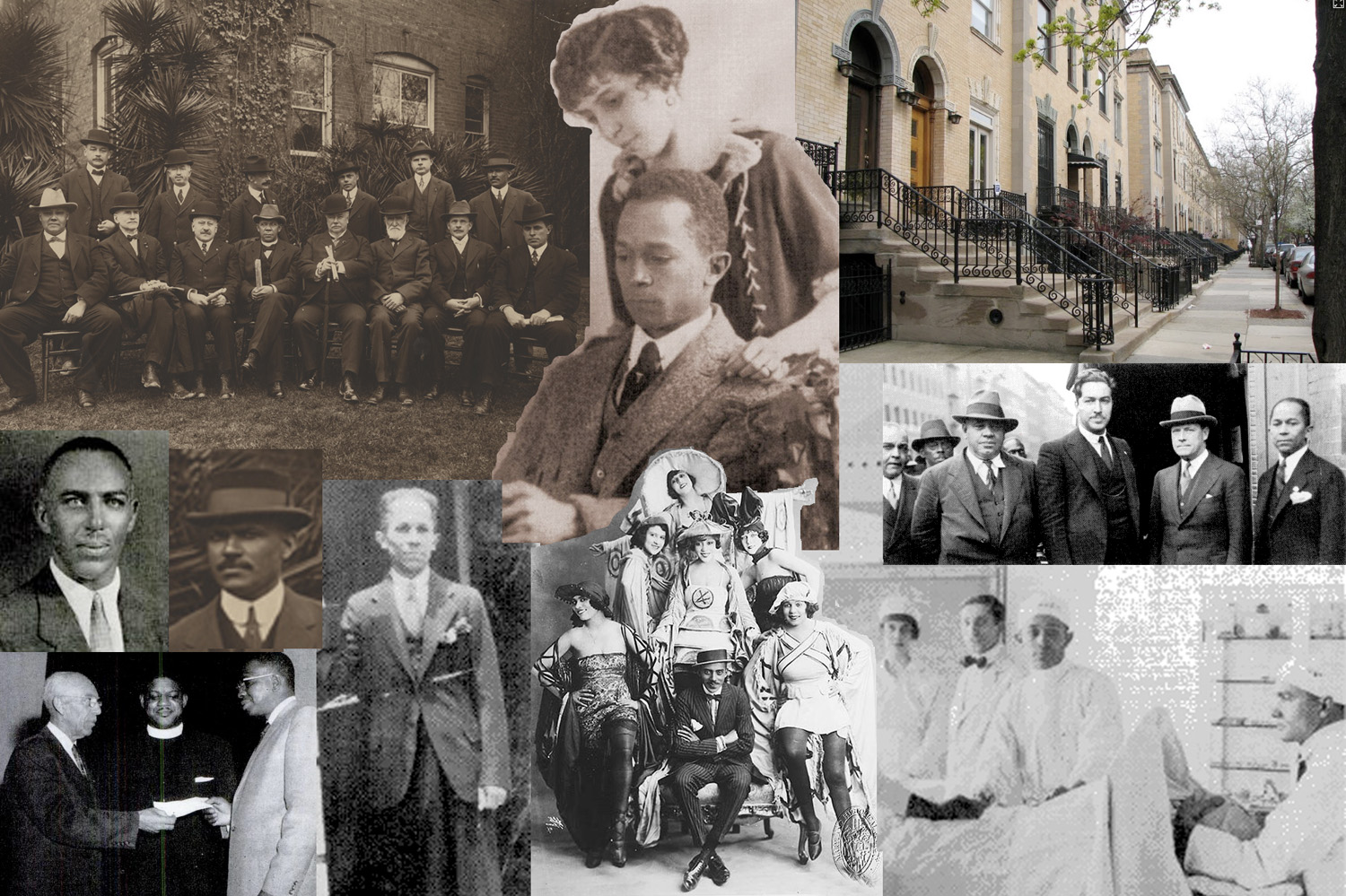 I worked all day yesterday pulling together records and information to write about why Aunt Willie might have been sitting so far from her husband, Uncle Victor, in my last weeks photo.  I was going to use the photo on the left side which was taken on the same porch.  I was going to talk about her relative's memories of her as sad and obessesed with her daughter and her well being.  About how her husband's well known unfaithfulness, the death of two of her three children within three years of each other, the son her husband fathered earlier in the same year they were married and how the son, Victor Julius Tulane, and his mother lived right down the street from them in 1900.
Then I got interested in Victor Tulane's early history, his mother who was a servant and probably former slave of Louis Tulane in Elmore County Alabama and his son, Horatio Tulane, who was twenty years her senior and Victor's father.  I was going to mention that the Tulane family recognized the relationship.  How they were a merchant family and that after Victor packed his bags at age twleve and walked the 14 miles from Wetumpka to Montgomery, he became a very successful merchant too.
I was going to mention that Victor's son, Victor Julius came to live with the family when he was in his teens and was sent to school in Michigan where he became a chemist.  But at that point I decided to google Victor  J. Tulane and see if I could find a picture of him because I did not have one.  I like to have pictures.  I had heard he looked very like Naomi, his half sister, but he had blue, blue eyes.  I found two photographs of him, both from Crisis magazine.  Then I thought I would look for his father.  I found a group photograph with him in the Alabama Archives.  I was on a roll, why not try to find a picture of Naomi's husband, Ubert Conrad Vincent who was a well known black doctor in New York during the 1920's.  He pioneered a medical procedure that is known as the Vincent procedure.  Here is where I hit the jackpot.  I found an 8 page article from the Journal of the National Medical Association, 1975.  That gave an in depth look at his whole medical career with 5 photographs, including one of him and his wife Naomi soon after their marriage.  Naomi and Ubert's daughter told me that they met at a cast party for the first black Broadway musical  at the home of Noble Sissle so I looked for a cast photo.  Found.  Last, I looked for a photo of their residence on Striver's Row in Harlem.  Still there and lookin' good.
Now I will identify the photographs in the collage above, starting from the bottom left.
Bottom row:
1.  The Crisis Jun-Jul 1959.  "First Church – Dr. Victor J Tulane (L), chairman of the trustee board of the John Wesley AME Zion church, Washington, D.C., presents chairman Theodore Taylor of the Washington branch a $100 check toward his church's NAACP life memership. …"
2.  "Dr. Vincent in the door of his Sanatorium".
3.  Noble Sissle with chorus girls from the musical "Shuffle Along".
4.  "Dr. Vincent (right at table) assisting Dr. Keyes (?) in an operation at Bellevue." (Journal of the National Medical Association January 1975)
Middle row:
1.  The Crisis Oct 1933 " Awards  To Dr. Victor J. Tulane of the University of Michigan, election to Sigma, Xi, honorary science fraternity.  Mr. Tulane was awarded the degree of Doctor of Philosophy by the University of Michigan in June."
2. A blow up of Victor Hugh Tulane's head from the group photo above.
3. Skipping over to the group shot on the far right of that row – from the Journal – "Dr. Vincent (right) with (from left) Dr. Marshall Ross, Hon Adam Clayton Powell, Jr, and Mayor McKee."
Top row:
1.Tuskegee College Board of Directors.  Front row center is Booker T. Washington.  Back row far right is Victor H. Tulane (Willie's husband.  Naomi's father)
2.  From the Journal "Dr. and Mrs. Vincent shortly after their marriage."
3.  From google street view, the place the Vincents called home.