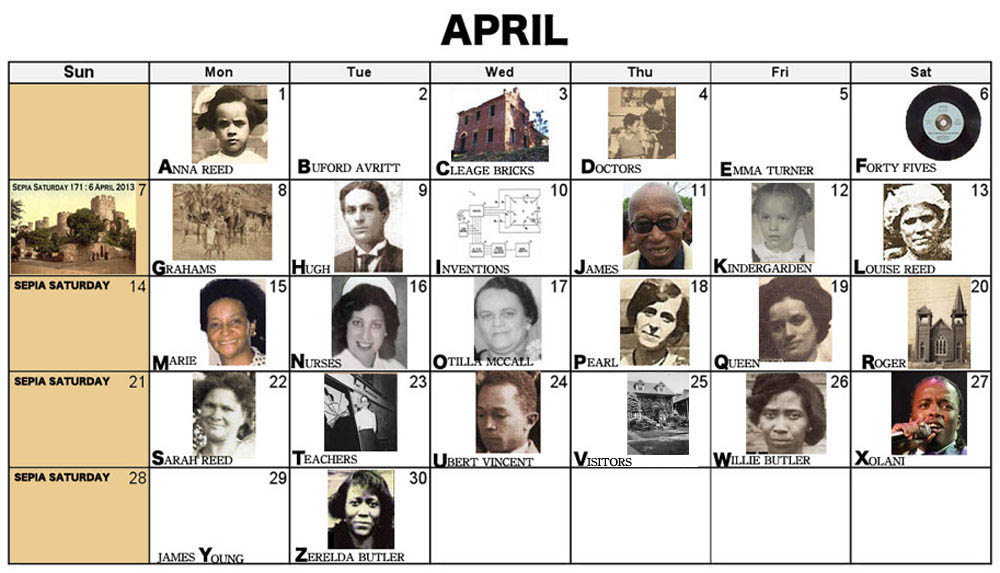 I have laid out my April A – Z Challenge posts using a calendar. My over all theme will be, as usual, my family history. I have a mix of Individuals who I will profile, names and careers that I will trace through the family, a family mystery and my kindergarten career. On Sundays I will do the Sepia Saturday challenge a day late.
Although I have my month planned out, I have not written any of the posts ahead of time. I may get a few done but probably I will be writing and posting as I go along. Of course I will visit other blogs to see the different ways the challenge is handled.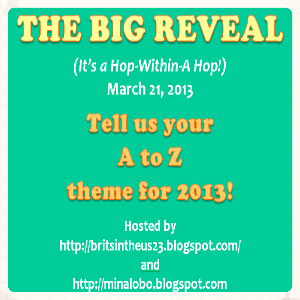 Mina Lobo @ Some Dark Romantic and David Macaulay @ Brits in the USA are co-hosting this blog hop to introduce the themes we will be using for the A – Z Challenge in April.