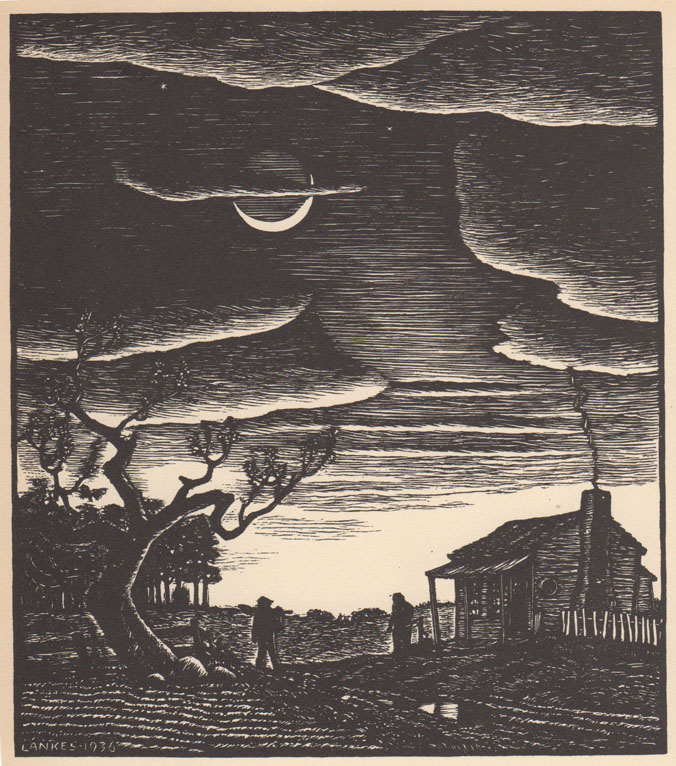 This is my first offering for the 2016 A to Z Challenge. This is my 4th year and I will be writing about people who were born into slavery and were later free. In a few cases I will be writing about the descendants of enslaved people who were born free.
________________
"…It is my will that my four Negroes be free at my death, namely Perry, Allen, Frazer, and Mariah, and that my sons Henry S. Lane and Higgins Lane by my Executors to execute this my will. In witness thereof I hereunto set my name this 22nd day of July 1841."
James H. Lane
"I also will that Samuel Stone and Newton Reid be my Executors in connexion with Henry S. Lane and Higgins Lane as aforesaid. In testimony whereof I hereunto set my hand this 28th September 1846. I also do will to Perry (note: from census records I believe this name should be Jerry) and to Allen and to Frazer their Horses as known by the name of their horses at present."
____________________
James H. Lane, the slave owner who wrote the above Will, was born in Virginia and moved to Kentucky where he farmed. He outlived 2 wives and left a third a widow when he died in 1846. He had 8 children and 4 slaves.
Allen Lane was born into slavery about 1810, Jerry about 1794, Frazier in 1808 and Mariah about 1816. Slaves were not enumerated by name in censuses. In the 1810 through 1840 census no one in the household was enumerated by name except the head of household. Looking at those censuses we find that James Hardage Lane had 4 slaves.
Now I enter the area of speculation in creating a timeline for their lives. In 1810 age ranges were not given, just the total number so perhaps there was an enslaved woman. Three of them were probably baby and toddler Allen and Frazier, the child Jerry. Mariah was not born until 6 years later so perhaps there was a grown woman of childbearing age who was mother of the younger children.
In 1820 James H. Lane again still 4 slaves. This time age ranges are given and he had 2 males under 14 (probably Frazier and Allen), 1 male 14 – 25 (probably Jerry) and 1 female under 14 (Probably Mariah). These four slaves gained 10 years in the 1830 and 1840 censuses. In 1841 James H. Lane wrote the above Will. In 1846 he died and Allen, Frazier, Jerry and Mariah were free.
In 1850 they were enumerated along with the general population, as were 165 other free black people in Montgomery County, Kentucky. Allen(40), Jerry(56) and Frazier(42) were living together. They were laborers, probably on farms. Mariah(34) was nearby living with one of James H. Lanes daughters and her family, Evalina Lane Reid.
Allen Lane was the father of four children born during slavery. They were not living with him, either before or after slavery. I was unable to find them until the 1870 census. They were Maria born in 1837, Margaret born in 1838, Amelia born in 1844 and Thomas born in 1850. Although Allen Lane's name appears on their death certificates no mother is named.
I was unable to find him in the 1860 census, but in 1870 Allen Lane was 60 years old. He was enumerated as a mulatto living in Sharpsburg, Bath county Kentucky in a large household. He was a laborer. Mariah Lane, 50 years old and a 10 year old girl, Malinda Lane were among the group. They were listed as black with no employment. None of the three were literate and Malinda was not in school.
In 1880 Allen Lane was enumerated in Hamilton County Ohio, College Hill with his daughter Amelia Lane Franklin and her family. This time his birth year is given as 1793 and his age as 87. According to the 1810 birthdate used before, he would have been 70. He is listed as a widower. Both Allen and Amelia's husband Benjamin are listed as laborers. There are 5 children in the home, all born in Ohio. 15 year old Anna is working and literate. 9 year old Margaret and 8 year old Matilda are in school and can read and write. The two youngest children are 5 and 4 months and too young for school. The three adults are illiterate.
I have not found a death certificate for Allen Lane yet. He does not appear in the 1900 census.
_________________
To write this I drew upon Census records, Death Certificates and the Will of James Hardage Lane. You can click on the link to see the whole Will. To find out more about free people of color, enslaved people and white people in Montgomery County before the Civil War in 1850, 1860 and in 1870, click this link Free and Enslaved in Montgomery County Kentucky.
Things I wish I knew – Who was the 4th enslaved person living with the Lane family in 1810? Who was Allen Lane's wife and where were she and the children? What kind of crops James H. Lane grew on his farm. That I had photographs of everybody.