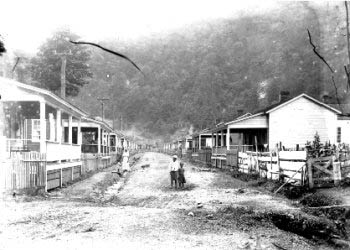 For this year's April A-Z Challenge I am blogging a series of sketches about the free people formerly enslaved on the Cleage plantations in Athens, Tennessee. Most  are not related to me by blood, although our families came off of the same plantations – those of Samuel, Alexander and David Cleage.   Click on any image to enlarge.
Jefferson Cleage was born into slavery about 1848 in Tennessee He first appears as a five year old in a bill of sale transferring slaves, money and household goods between the children of Samuel Cleage after his death in 1852. My 2X great grandfather, Frank Cleage also appears in this Bill of Sale to Alexander Cleage.  I wonder if Jefferson's parents were also transferred in the bill.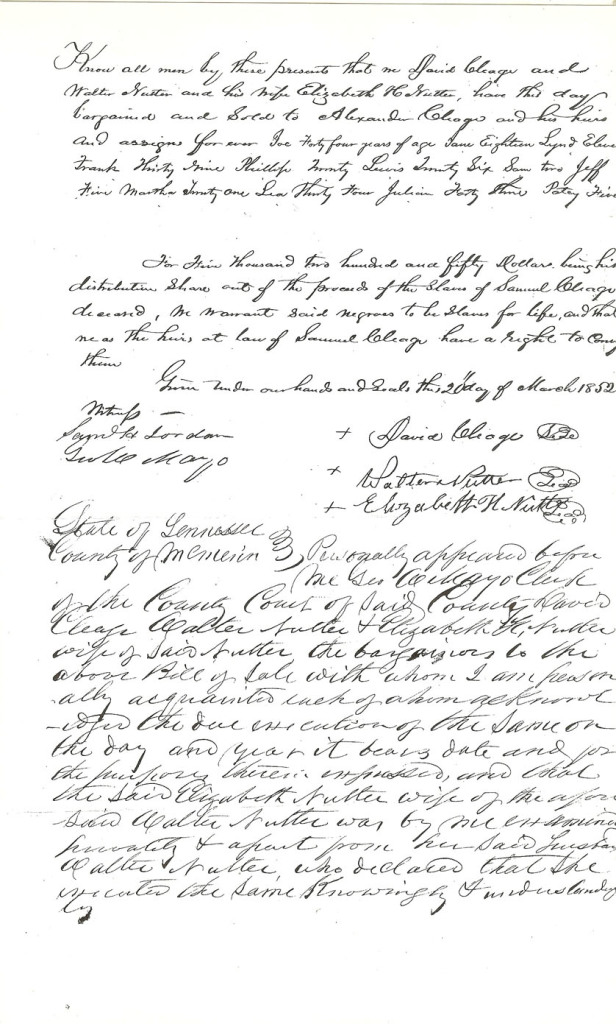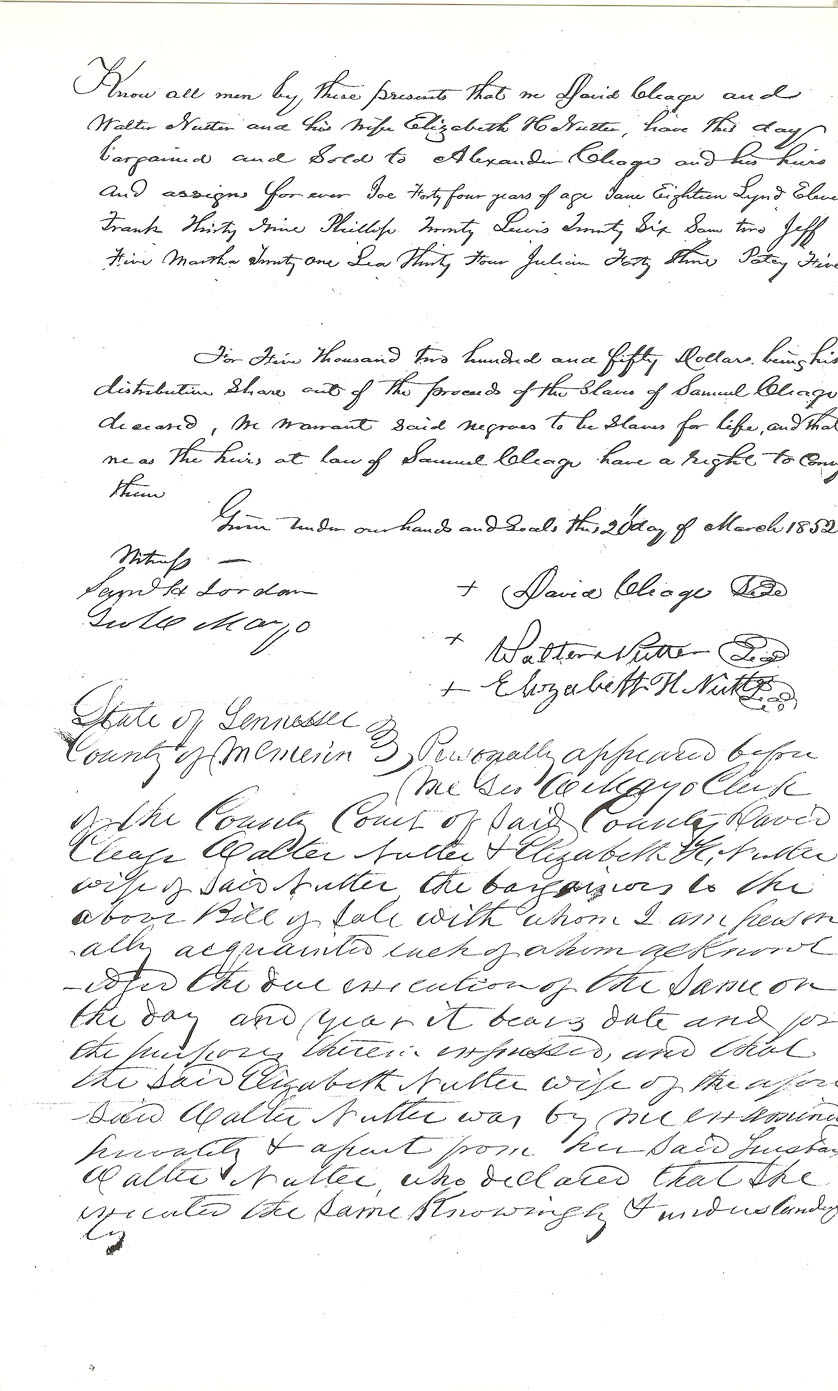 Know all men by these presents that we David Cleage and Walter Nutter and his wife Elizabeth H Nutter have this day bargained and sold to Alexander Cleage and his heirs and assigns forever Joe forty four years of age  Jane eighteen  Lynd eleven  Frank thirty nine  Phillip forty  Lewis twenty six  Sam ten  Jeff five  Martha twenty one  Lea thirty four  Julian forty three  Patsy five
For five thousand two hundred and fifty dollars being his distribution share out of the proceeds of the slaves of Samuel Cleage deceased  We warrant said negroes (sic) to be slaves for life and that we as the heirs at law of Samuel Cleage have a right to convey them
Given under our hands and seals this 20th day of March 1852
Witness
Sam H Jordon                                            David Cleage
Geo W Mayo                                               Walter Nutter
                                                                       Elizabeth H Nutter
State of Tennessee
County of McMinn
In 1864 Jefferson Cleage joined the United States Colored Troops Heavy Artillery Unit at Knoxville, TN.  He is the only one I have found who joined from Alexander Cleage's plantation.  The rest have been from his brother David's plantation.  Jeff was mustered out of the army and married Racheal in 1865.  Jefferson was seventeen and Racheal was fifteen years old.
They started out in McMinn County, but by 1880 had moved to Rhea County, perhaps because of the coal mining industry that was building up there.  Jefferson's occupation is listed as farmer in the 1870 Census and as laborer in the 1900 Census. Because they don't say what sort of laborer he was, I don't know if he was ever involved in coal mining, but his daughter, Emma, married a coal miner in 1908 and his two youngest sons were involved in the coal mining industry by 1910.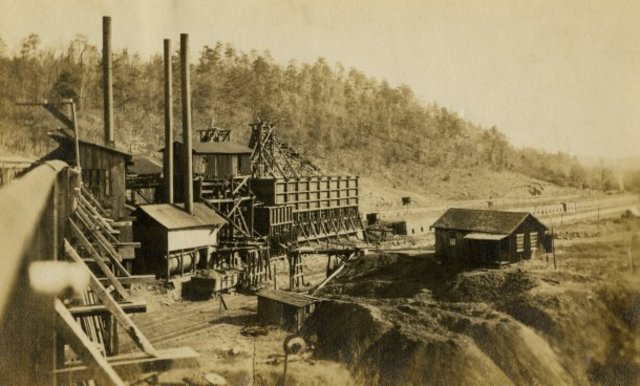 "In 1877, Salt established the Dayton Coal and Iron Co. During its heyday, the company employed 1,200 people. The gorges and mountains that now are part of the Laurel-Snow State Natural Area teemed with an estimated 400 coke ovens, two blast furnaces, seven major coal mines and 17 miles of railroad."
There were a number of horrific explosions in the mines. I was relived not to find any Cleages among the dead, although there were unnamed victims in each explosion.  There were explosions in December of 1895, May 1901 and March of 1902. All three started when coal dust was ignited while the men were leaving with lit lamps after work. The bodies were described as blown apart, burned beyond recognition and other gruesome details.
"Chattanooga, Tenn., May 28. — In an explosion yesterday afternoon at the New Richland mine of the Dayton Coal & Iron company, at Dayton, Tenn., probably thirty-five people were killed.  Twenty-two bodies were taken from the mines soon after the explosion and eight miners were taken from near the mouth of the mine badly burned, the most of them fatally."
 Jefferson's wife Racheal was born about 1850 in Tennessee. She gave birth to fifteen children and by 1900, nine were still alive.  Jefferson never learned to read or write. Racheal learned to read and all of the children were literate.  The four younger children were all attending school in 1900.  Thirteen year old Lloyd and fifteen year old Virgil had joined the adult men in the work force as laborers. The Cleages owned their home and it was free from mortgage.
Jefferson died sometime before the 1910 Census.  Racheal's occupation was washerwoman.  Three more of her children had died, leaving six still living. Her nineteen year old son Martin ran a steam shovel while Seventeen year old Louis worked as an iron furnace laborer.  Her two year old grandson, Samuel Douglas, was also living in the house.
In 1920 Racheal was about 70 years old.  She and her grandson Samuel were living alone on Broyles street in Dayton. She lived in a rented house.  This is the last I can find of Racheal Cleage.
While reading about coal mining in Rhea County long ago, I was surprised to find that there is a plan to reopen some of the mines by 2017.  You can read about it at this link Coal Mining in Rhea County.  You can read more here about African American coal miners in Appalachia –  History of African American Coal Miners