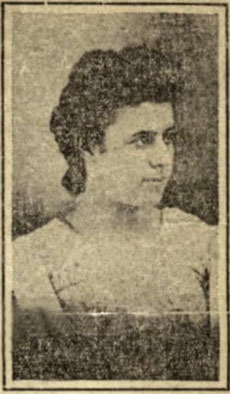 This postcard was written to my grandmother, Pearl Reed, after a visit to two of her sisters in Benton Harbor, MI in 1909.  Pearl was 23 and her niece was about 15.  I wonder why she chose a picture of the Ohio Penitentiary.
Dear Pearl,
I am glad you got home and I worst (sic) you were here know (sic).
Margaret Busby
Miss Pearl Reed
2730 Kenwood
Indianapolis, Indiana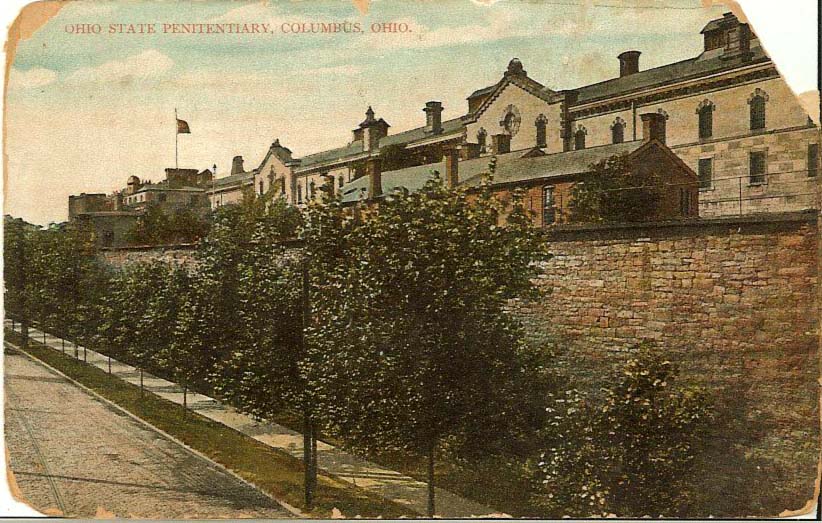 I didn't have any castles in my photo stash, but this morning I remembered this postcard of the Ohio Penitentiary that my grandmother Pearl's niece sent to her in 1909.  Surrounded by stone walls, like the castle below, it is my entry for Sepia Saturday 171.  I did post this in 2010 but I don't think anyone ever saw it, so here it is again.  The Penitentiary was demolished in 1998.  To see photos of then and now – including a photograph that shows a little tower – go to Old Ohio Penitentiary.