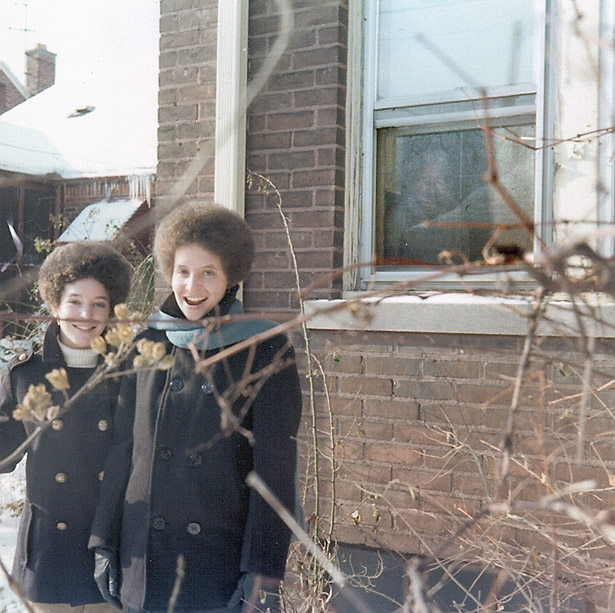 This is the 9th post in the February Photo Collage Festival and the Family History Writing Challenge, not to mention Sepia Saturday.
This weeks prompt is fittingly snow.  Forty four years ago today I was in the middle of the New York snowstorm of February 9, 1969.  I was nearing the end of my cross country after college trip during which I was looking for somewhere to be besides "home". I had just about figured out that I could be in Detroit without moving back home. As soon as the planes were flying again, I caught one back to Detroit. As I was riding the bus in from the airport I thought Detroit was the dirtiest city I had seen during the whole trip.  Within a month I was out and on my own.  Here is a letter I wrote home while the snow fell.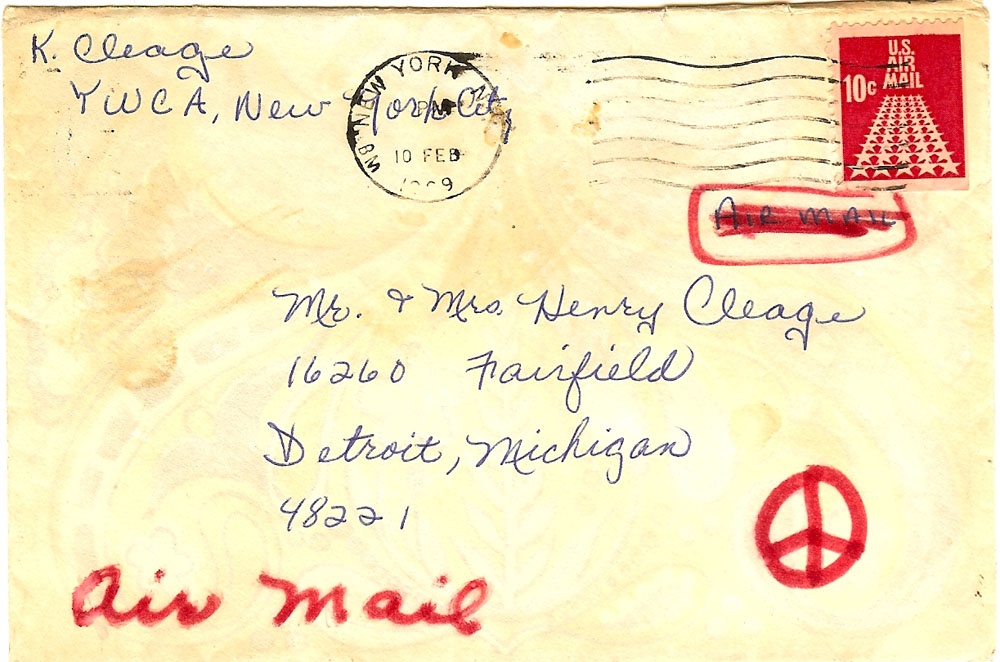 February 11, 1969  Sunday 3:30PM  During a Blizzard
Dear Mommy and Henry,
I'm staying at the YWCA.  It's O.K.  The room here is smaller then the one in San Francisco.  The address is      
YMCA Morgan Hall
132 E. 45th Street
 NYC, New York
Right now there's a blizzard going on outside.  I was out earlier to wash and I got soaked.
You can't hardly see a block and it's already at least 5 inches (maybe 3) and giving no sign of stopping.  I talked to Pearl and she's sending me a letter from you.  She's o.k. in case she hasn't written.  My job is o.k.  dull though.  I'm thinking of returning to Detroit in about a month but I'm not sure, I'll let you know more about that as it happens.  I discovered I'm spending all my time figuring how to meet people like those I already know at home and that didn't make sense.
I think housing here is worse than anywhere else and so expensive for a condemned bldg.  Even if I do come back to Detroit I'm glad I left and went all those places because now I know what they're like and can quit wishing I was there and spend my time where I am.  It's like getting my ears pierced.  For about 7 years I spent half my time wishing I could get them done then when I did, I didn't have to think about it any more.  How's school?  Write soon.  Don't worry about me.  I'm not crazy or depressed.
Love,  Kris
For other photos and stories of blizzards, snow storms and other interesting topics…