This is my tenth A to Z Challenge. My first was in 2013, but I missed 2021. This April I am going through the alphabet using snippets about my family through the generations.
When I was growing up in Detroit, my birthday was often celebrated at my grandparent's house because it fell on August 30, during our school vacation. My grandmother, Nanny, would make my birthday cake. When we celebrated at home, my mother made one using Nanny's recipe.
The recipe below was written on the back of a picture in the 'frosting' section of my mother's falling apart cookbook.
Mother's Cake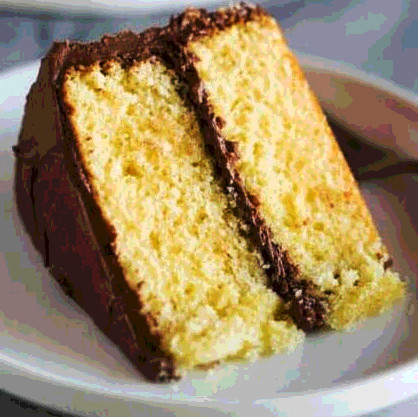 1 1/2 c. butter
2 c. sugar
3 c. cake flour, unsifted
4 large eggs
1 c. milk
3 t. baking powder
1/2 t. salt
1 t. lemon extract
1 t. vanilla "
1/2 t. nutmeg
Sift dry ingredients together. Proceed as usual.
Easy Chocolate Frosting
Melt 2 or 4 sq. unsweetened chocolate and 3 Tb. butter over hot water.
Measure 1 lb. sifted confec(tioner). sugar, add 1/8 tsp. salt, 7 Tb. milk, and 1 tsp. vanilla. Blend. Add hot chocolate mixture and mix well. Let stand. Beat until of right consistency to spread on cake.
******
My mother's memories of her mother.
Fannie Mae Turner Graham 1888-1974 Part 1
Fannie Mae Turner Graham 1888-1974 – Conclusion