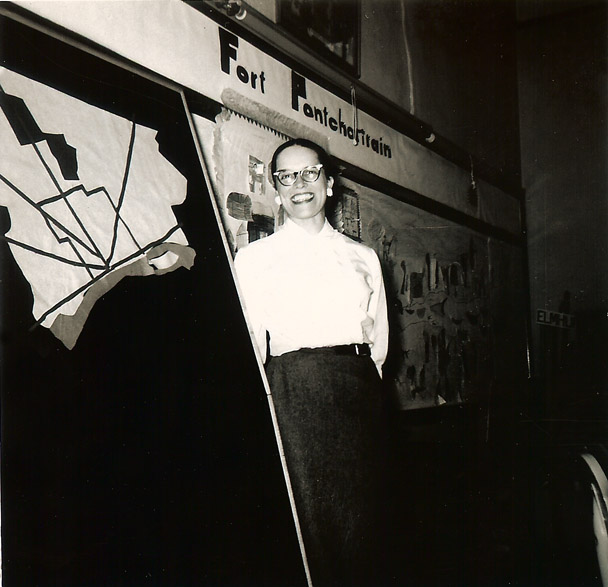 My mother was 36 years old and had been teaching for six years at Roosevelt Elementary school when it was taken. My sister and I attended Roosevelt. I had my mother for a Social Studies teacher when she first began teaching. We pretty much read the book, "Someday Soon." and answered questions. It was not very interesting. She improved a LOT as she went through twenty years of teaching.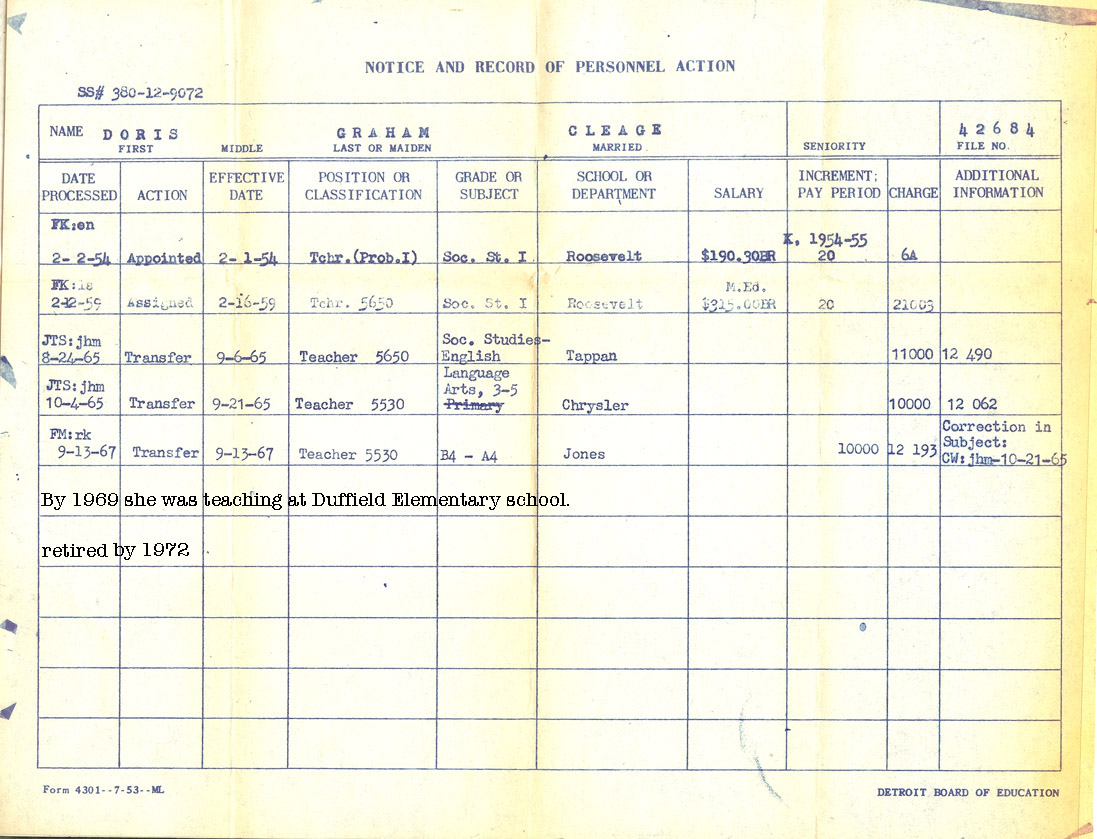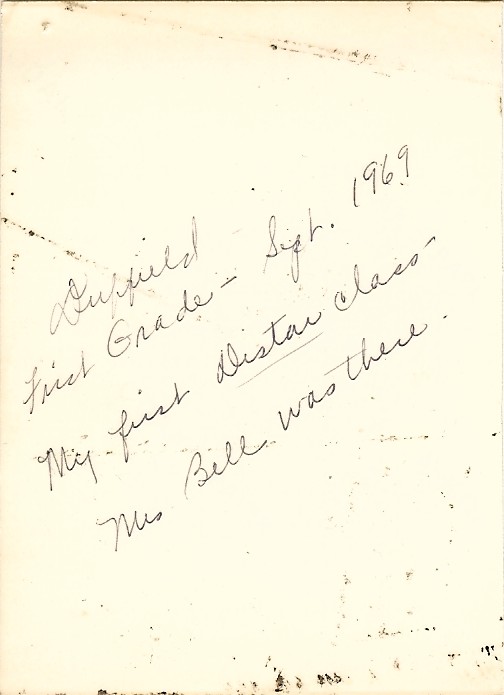 Her last teaching assignment was at Duffield Elementary school, where she taught reading using the Distar method. She loved it and taught it to me and I used it to teach all of my children to read.
I found the writing below in one of my mother's notebooks. It isn't dated and I don't know if she wrote it after retirement or before or what she was planning to do with it.
Each year when school begins I see again the many ways in which my children are alike. I am equally impressed with their differences. Close on the heels of these feelings comes the realization that once more I must try to build with each child the kind of relationships that will make it possible for me to teach him.
Children ask themselves many questions about a new adult. Is she friendly? does she smile often? Does she really mean what she says? What does she expect of me? Too much? Too little? Can I be myself with her? Or must I pretend to be what she has already decided I must be? Will she listen when I am happy or in trouble or need help? Or will she always be too busy?
Satisfactory answers to these questions will mean satisfactory learning experiences for a child. Unsatisfactory answers will mean no learning – or even worse the learning of things that must later be unlearned.
It was a warm afternoon. The sounds of children at play came in through our open windows along with the good smell of newly cut grass.
My forty odd second-graders, (who come to me for two distressingly brief forty minute periods each week), were eagerly writing with crayons on small pieces of lined paper. Rough desks and clumsy crayons made writing difficult, but they settled to their pleasant task of writing for me their first and second choice for group work. We had been studying transportation as groups. Now according to our plan, we were dividing ourselves into groups of seven or eight to paint, draw write plays, poems, or stories, or create in clay about airplanes, boats, subways, cars or trains – whatever appealed the most to us. We had decided to use crayons instead of pencils because it took less time to pass crayons from a large box than it took to pass each one his own pencil.
As I walked among the crowded seats helping when I could, I came upon a small boy in a front seat. His paper was empty. His small fists were clenched on his desk. Leaning down to keep from disturbing others I asked, May I help you Julie?"
His close-set blue eyes were intense and unblinking as he raised them to me and said between clenched teeth, "I can't do it."
Thinking that he wanted a neat paper and knew that this was well-nigh impossible with crayon and rough desks, I said reassuringly, "Don't worry about how it looks this time. Do the best you can."
His hands did not move as he stared as his paper.
"I'll never help him on the playground if he is in a fight – I don't care if he is getting beaten, I'll never help him."
Work had stopped and forty pairs of eyes watched us unwaveringly.
"Who is it that you won't help, Julie?"
He pointed silently to the boy who had passed a crayon to each child from a box of assorted colors. Julie's jaw was set – his face moist, "I hate purple. He gave me a purple crayon I can't stand it."
Here was a child who brought to school a brilliant mind (At 7 he could read on a fifth-grade level) burdened by countless problems at home – over-worked parents building a small business, a senile grandmother, constant competition for recognition and affection with her as well as with older and younger brothers.
I stooped beside his desk. "We didn't know that you don't like purple. What color would you like to have?"
"I don't care – but not this one! He opened his fist and showed a purple crayon moist from a small hand's clenching.
All eyes were fixed on me as I rose from Julie's desk. Their tension now was almost as great as his. I walked to the cupboard and returned with a green crayon. "Will this one do?"
He took it without a word and began to write his choices.
I looked over his head at the children. They smiled gently and I smiled back. We had taken another step on the road to good learning.
_______________________________________________
The inspiration for this post came from reading "Fearless Females Blog Post: March 12: Working Girl" on the blog The Accidental Genealogist.